The Four Pillars of the Renault-Nissan-Mitsubishi Alliance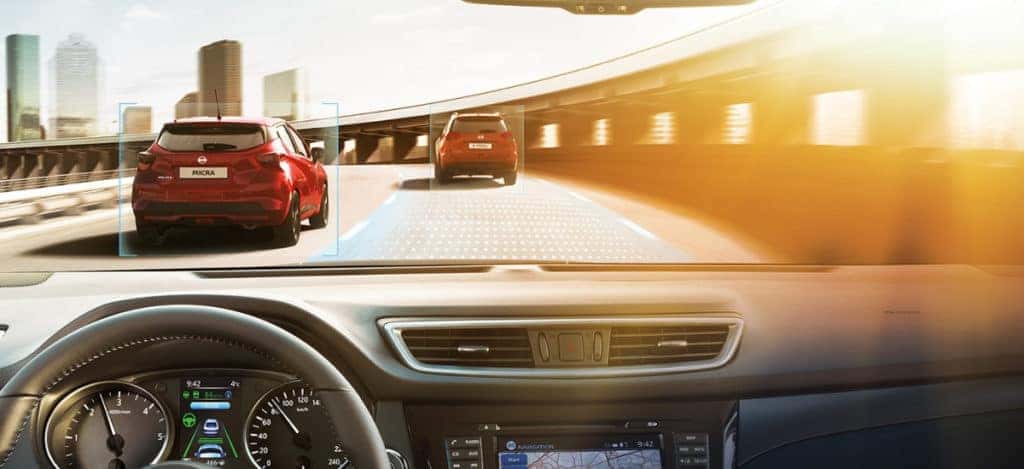 As we eagerly await to hear more about the mid-term plans for the Renault-Nissan-Mitsubishi Alliance, we're curious about which pillar of the Alliance will get the most attention. Earlier, the Alliance announced that plans for new platforms, powertrains, electrification, and autonomy – this aligns well with the four pillars of the alliance – autonomous drive, electrification, connected vehicles, and mobility services. During the announcement, the Alliance noted that each of the three automakers will act as a cornerstone of a triangle. How much has each put into a pillar since the Alliance began?
Autonomous Driving
If not familiar with all three automakers, Nissan announced plans to deploy its own autonomous driving technology, ProPILOT, in 20 models by 2022. The automaker has already launched single-lane, highway-oriented, advanced driver assistance technology on several models. Groupe Renault has been developing Advanced Driver Assistance Systems (ADAS) and autonomous vehicles for many years. With the driving ambition of becoming one of the first manufacturers to produce "Mind-off" technology on vehicles for the public, Renault introduced two systems, the All-new Clio and All-new Captur, as the testing rounds to spread these technologies across vehicles with a comprehensive range of ADAS. Mitsubishi Electric, sister company to Mitsubishi Motors, has been testing its autonomous technology since 2017. Known as the Mobile Mapping System, Mitsubishi Electric continues to improve the technology, and was able to demonstrate their efforts at the 2019 Tokyo Motor Show with the xAUTO.
Electrification
All three automakers have played a hand in producing electric vehicles. Mitsubishi Motors seems more focused on plug-in hybrid electric vehicles (PHEVs) with its latest Mi-TECH concept, and so the Alliance claims the Nissan will be the corner of the triangle focusing on EVs. Although Groupe Renault has been selling EVs worldwide since 2011, and has the largest EV lineup, the Nissan LEAF remains the world's best-selling EV since its launch in December 2010.  Most recently, a new EV platform was announced by Nissan to be shared between all three automakers.
Connected Vehicles
We talked about the headway the Renault-Nissan-Mitsubishi Alliance has made with connecting vehicles, but it seems like most of it is still in the production phase. Connected vehicle technology may be harder than it sounds, but the Alliance is working on Alliance Connected Vehicles (ACV) via cloud-based technology, a platform supported by Microsoft. Mitsubishi Electric is working on Mitsubishi Connect, another cloud platform that could be used in the technology demonstrated during the 2019 Consumer Electronics Show, connecting vehicles to share media, music, and navigation.
Mobility Services
There hasn't been much going on for mobility services yet. In 2018, Nissan partnered with Japanese internet company DeNA to begin field-testing the Easy Ride, robo-vehicle ride hailing service in Japan. Since the Alliance started the Alliance Ventures funding campaign, multiple companies have joined a contract to begin a part of mobility platforms, but Mitsubishi Motors made the largest win by signing a contract with MaaS Global Oy. The two appeared together during the 2020 Consumer Electronics Show, to discuss a shared vision of a mobile ecosystem where everyone has access to personal mobility in some form. MaaS Global Oy owns the Whim app, a smartphone app that can give consumers access to personal and public transportation at any time with a subscription service (based in Finland, but lowly going global).
Look forward to our coverage of the Alliance mid-term plans in May 2020. Follow us on University Mitsubishi social media for more information.
Photo Source/Copyright: Alliance-2022.com