Renault-Nissan-Mitsubishi Alliance Announce Medium-term Plans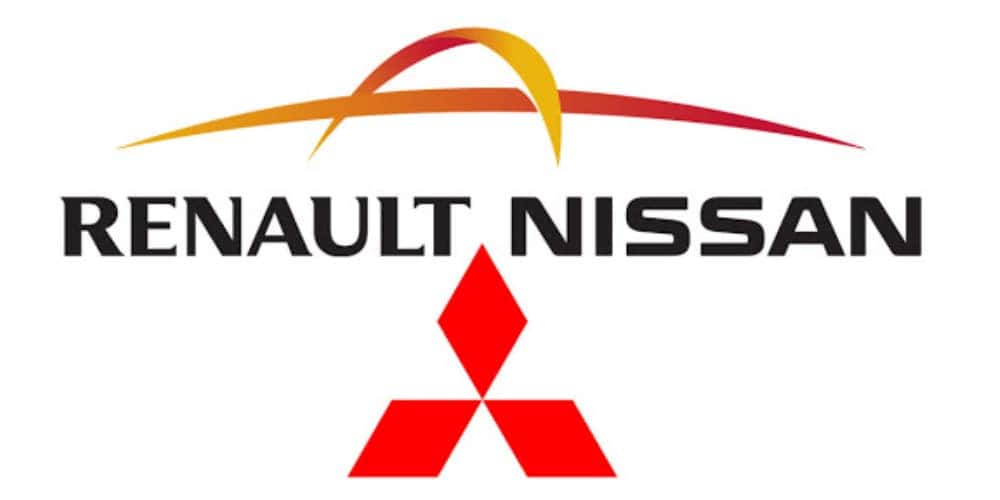 In Autumn 2018, the Renault-Nissan-Mitsubishi Alliance announced its six-year plan. Using their Alliance 2022 plan as a springboard, the Alliance had large sales projections for the end of 2022, with an estimate of over 14 million units sold. Alliance 2022 is a $1 billion fundraising campaign to help grow startups and entrepreneurs in technology for robotaxis, car sharing, EV batteries, and EV charging solutions. Much of the success for the six-year plan would also rely on the cross-brand sharing of platforms and powertrains, electrification, connectivity, and autonomous drive technologies between the three automakers. Two years later, and the Alliance has agreed to disclose their respective new medium-term business plans around May 2020.
Platforms and Powertrains; Electrification and Autonomy
The Alliance wants to build new platforms and powertrains? Those are already on the way. A six-year plan calls for electrified vehicle options that drive themselves and keep consumers connected? That's also coming to the market very soon. Mitsubishi Motors was set to be the flagship name for helping the Alliance perform better in the alternative fuel market with plug-in hybrid electric vehicles (PHEVs), and the automaker is already making good on that with concepts like the Mitsubishi Engelberg Tourer at the 2019 Geneva International Motor Show, a PHEV SUV that may replace the Mitsubishi Outlander PHEV.
In terms of autonomy, we've seen various concepts from all three automakers, but Mitsubishi Motors fulfills their end of the deal again with sister company Mitsubishi Electric. At the 2019 Tokyo Motor Show, Mitsubishi Electric demonstrated the capabilities of their xAUTO self-driving vehicle concept – combined with a high-definition local map, xAUTO is able to navigate areas where high-definition maps are not yet available or don't exist, such as residential areas, private roads, farm roads, and other offline areas.
Mitsubishi Electric also backed things up with a new powertrain. The second concept to come from Mitsubishi Motors Corp (MMC) was the Mi-TECH Electric Buggy, also at the 2019 Tokyo Motor Show. Equipped with a lightweight, compact gas turbine engine-generator in place of the traditional gasoline engine, the Mi-TECH concept runs on a variety of fuels such as diesel, kerosene, and alcohol. What's more, this buggy is built for outdoor adventure, designed with the ability to remove the roof and doors like a certain popular off-road SUV on the road.
So far, Mitsubishi has been dominating the Alliance six-year plan. What else could they possibly have to offer given this mid-term announcement? It may be time for the other two automakers to start pulling their weight, and Nissan has already taken steps in doing so. Currently working on a new EV platform, discussed way back when Mitsubishi Motors was first added to the Alliance, Nissan is developing a new platform that will be flexible enough to change for the size and style and purpose of the vehicle it is being designed for. Sounds like a cross-brand platform for electric vehicles that can be changed for a variety of vehicles. Could that mean not just SUVs? Mitsubishi Motors has been heavily focused on SUVs for years, but the Mirage hatchback is still kicking strong, and the Nissan Leaf is bound to get an upgrade or replacement model soon.
After a meeting between the top leaders of the three-way automotive alliance held at Nissan's headquarters in Yokohama, Kanagawa Prefecture, south of Tokyo, the three agreed to disclose new information about their plans. Nissan President Makoto Uchida stated that one automaker will take charge of one category and then lead the other two automakers in said category. They're basically creating a triangle of success where each automaker will use its strengths to push the Alliance forward. Keep up with this and all news surrounding the Renault-Nissan-Mitsubishi Alliance when you follow University Mitsubishi on social media.
Photo Source/Copyright: bcarparts.com