Mitsubishi Electric Improves Its Mobile Mapping System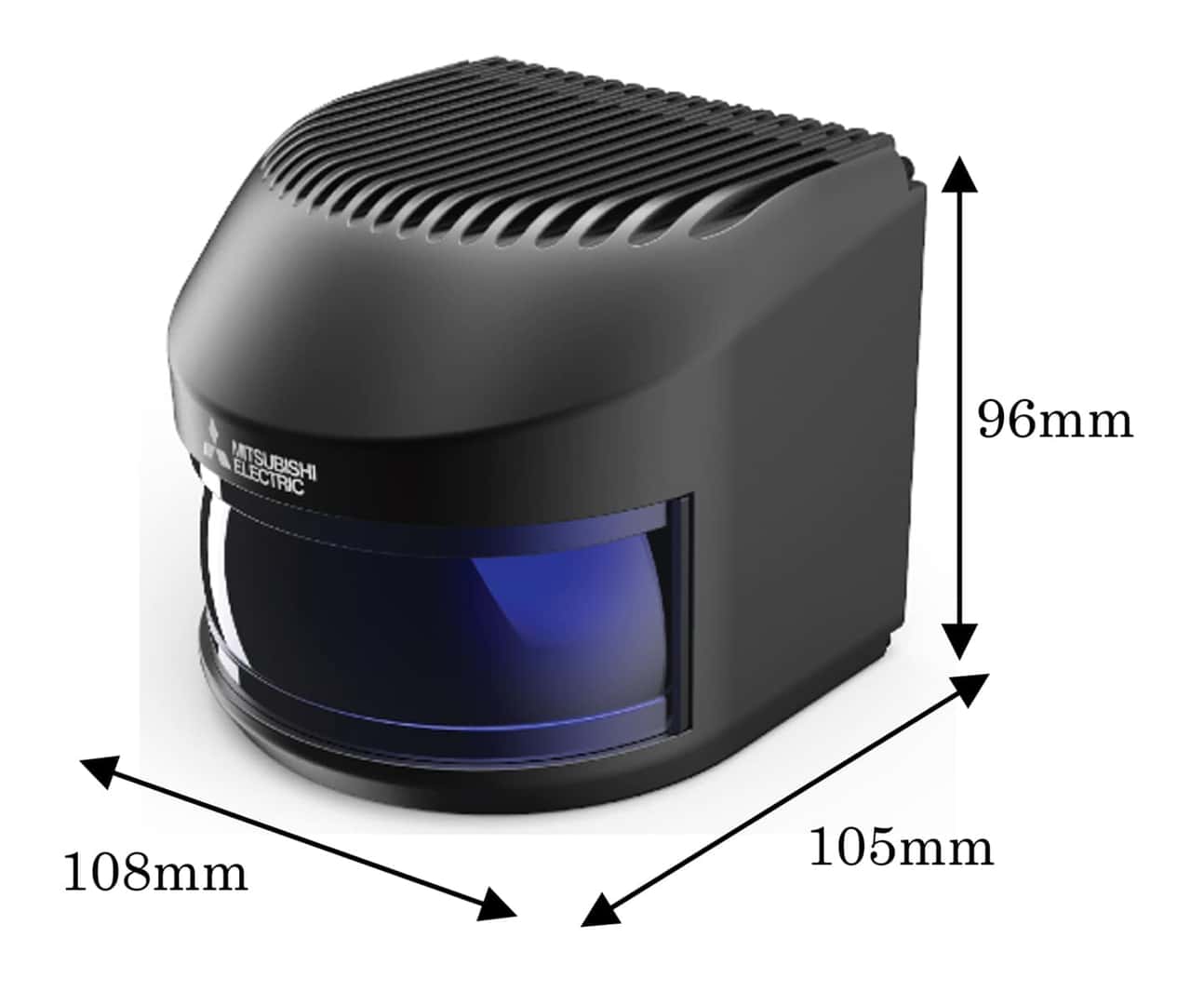 Mitsubishi Motors Corp (MMC) has been pretty busy as of late. That contract with Maas Global Oy is sure to keep Mitsubishi Motors busy for a few years, and sister company Mitsubishi Electric will also most likely be playing a large part in creating new mobile solutions. After all, Mitsubishi Electric has been introducing more autonomous technology and concepts every year, and the future is slowly becoming one where vehicles drive themselves. The latest self-driving technology to come from Mitsubishi Electric is building upon the mobile mapping system initially announced in 2017. The company calls this latest system the MEMS LiDAR solution.
Most self-driving vehicles if not all use a type of technology called light-detection and ranging (LiDAR), a method that uses laser pulses to measure ranges between objects. Over time, this technology has evolved and many companies creating self-driving technology are able to produce entire grids or even pictures of what the vehicle sees. Mitsubishi Electric is one of these companies, having designed a Mobile Mapping System (MMS) that develops and interacts with a 3-D map of the driver's surroundings in real-time. It does this by using precise measuring systems, car-mounted GPS antennas, laser scanners, and cameras to gather 3D positioning data of its surroundings and the road ahead.
In 2018, Mitsubishi Electric released a new compact version of their mobile mapping system (MMS), called MMS-G. It is compact, lightweight, and portable, able to be implemented on more than just automobiles. The newest development for this technology came from Mitsubishi Electric incorporating a micro-electromechanical system (MEMS) into the MMS. By providing an extra-wide horizontal scanning angle to accurately detect the shapes and distances of objects ahead, this new addition to the autonomous driving system completely changes the way LiDARs work. The MEMS LiDAR solution still uses lasers to scan objects, but then also uses a dual-axis (horizontal and vertical) MEMS mirror to generate three-dimensional images of vehicles and pedestrians based on the reflected light.
Not only does this advancement prove a wide scanning angle for more accurate vehicle periphery monitoring, but it's also lightweight and small, measuring at 7mm by 5mm and made of silicon substrate. Able to be produced in large quantities using semiconductor-processing technology, the mass production of the large dual-axis electromagnetic mirror in the MEMS LiDAR system won't be a problem. Plus, this new solution uses fewer moving parts, which will lead to greater durability amongst the MEMS LiDAR.
Mitsubishi Electric has also optimized the new system and the arrangement of the electromagnetic MEMS mirror, laser light sources, photodetectors, and lenses to avoid laser beam distortion by any of the other components already working to make the LiDAR system functional. Enhanced to scan and develop data for vehicles ahead, oncoming vehicles, pedestrians crossing the road, traffic lights, traffic signs, and other obstacles, the MEMS LiDAR is already powerful. Still Mitsubishi Electric aims to continue its development so that the technology will be able to detect vehicles and pedestrians in close proximity. Making an even more compact version of this system is also a target goal.
It's nice to know autonomous technology is still growing at an impressive rate. It might be some time before the majority of the roads are full of self-driving vehicles, but that just gives companies more time to fine-tune and develop better technology and systems. What do you think? Follow along with us on University Mitsubishi social media.
Photo Source/Copyright: Mitsubishi Electric