Mitsubishi Electric and MaaS Global at CES 2020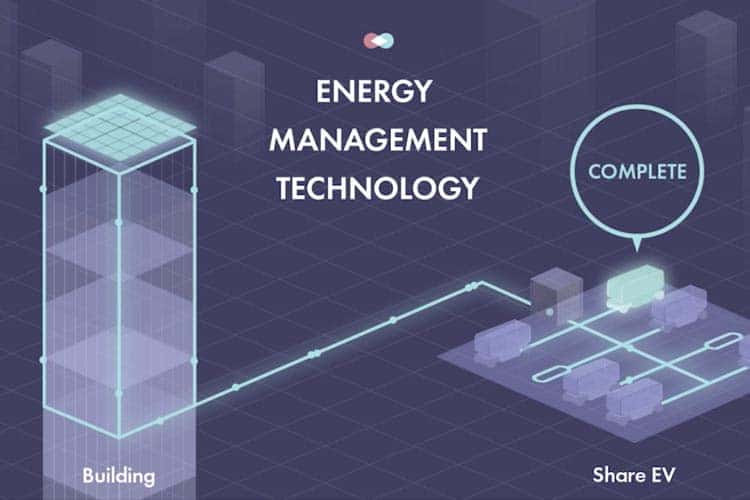 The 2020 Consumer Electronics Show has been surprise-after-surprise, but it's no surprise that automaker Mitsubishi Motors would show up. Or should we say the Mitsubishi Motors Corp (MMC) sister company, Mitsubishi Electric? During the 2019 Consumer Electronics Show (CES), Mitsubishi Electric showed up with a small showcase of self-driving autonomous vehicle features that gave consumers a chance to stay connected with multiple vehicles and devices in a party or group. After the debut of the Dendo Drive House (DDH) at the 2019 Geneva International Motor Show, Mitsubishi Electric is presenting building and EV energy management solutions and self-driving technology concepts that will eventually turn city streets into an ecosystem of personal mobility.
Sound familiar? It should – that's what nearly every automaker at CES 2020 is talking about and has been talking about for the better part of 2019. Does MaaS Global ring a bell? MMC partnered with Whim parent company MaaS Global Oy in September 2019, a Finnish firm, that provides consumers with the ability to sign up for a variety of mobility plans that offer bus, tram, taxi, car, bicycles, and more transportation services via their Whim app. During CES 2020, Mitsubishi Electric has even put MaaS in the name of their mission, from personally owned transportation to Mobility as a Service (MaaS).
DDH Technologies
There are two core parts to the Dendo Drive House that Mitsubishi Electric focuses on: (1) Building and EV Energy Management, and (2) Bidirectional Wireless Power Transfer. We've discussed the DDH many times since its debut, a house outfitted with solar panels that collect solar energy, convert it into electricity, and then store it in a home battery that powers the entire household and its appliances. Via an Energy Management System carefully regulates car, grid, and building energy flow, artificially intelligent software will help control energy use and optimize both EV batteries and a building's current energy expense based on utility pricing, power demand, weather forecast, temperature, holidays, and travel schedules.
EV batteries are the second part of the focus, Bidirectional Wireless Power Transfer. The DDH comes with a bi-directional charger that can transfer excess electric energy from the home into, say, a plug-in hybrid or electric vehicle. By parking one's car on a charging pad that may be installed in the garage, the DDH can charge a PHEV or EV with nearly the same efficiency as a plug-in cable. What's more, during winter months when sunlight is sparse, the home can draw energy from the PHEV or EV if it's running low on electricity.
Self-Driving Tech
When it comes to self-driving vehicles, it's said that one day, drivers won't need to pay attention. If that was true, who would help if the driver were to still find themselves in a precarious situation such as having a medical emergency? Mitsubishi Electric has designed a Driver Wellness Detection system that monitors pulse rates, body temperature, and facial information of the driver to determine health. If things seem amiss, the system will try to alert the driver by cooling the cabin, changing the lighting, or issuing audible alerts. If there is no response, the system will then contact emergency services.
Speech and voice-command technology has been growing in popularity, becoming standard in nearly every vehicle today. When it comes to separating the driver's voice from other voices and background noise in the cabin, an artificially intelligent speech system has been designed. This system uses patented speech algorithms, multi-microphone delays, and camera visuals to determine who is speaking and what is the command.
Mobile Ecosystem
As mentioned, MaaS Global Oy owns the Whim app, slowly extending its reach on a global scale. Using their technology, Mitsubishi Electric is working on Autovalet Summoning, a service that will allow people to hail an autonomous vehicle on the go is helpful and efficient. By using a camera system, congestion predictions, and real-time crowd prediction, Autovalet Summoning gets a free vehicle to you as quickly as possible.
Some vehicles of the future don't actually look like vehicles, but actually vans with no windows or windshield. Instead, think of these as small living spaces on wheels. These vehicles are autonomous, and because a driver isn't needed, passengers can get from A to B in the comfort of their mobile living room. Through the use of a radar and camera fusion piloting system, these self-driving vehicles recognize other cars, pedestrians, and bicyclists, and puts together real-time routes to avoid static and moving obstacles.
It's the future, baby, and we're living in it! Learn more about MMC, Mitsubishi Electric, and their work with MaaS Global Oy when you follow University Mitsubishi social media.
Photo Source/Copyright: meaa-mea.com