Is the Mitsubishi Starion 4WD the Lancer We're Waiting For?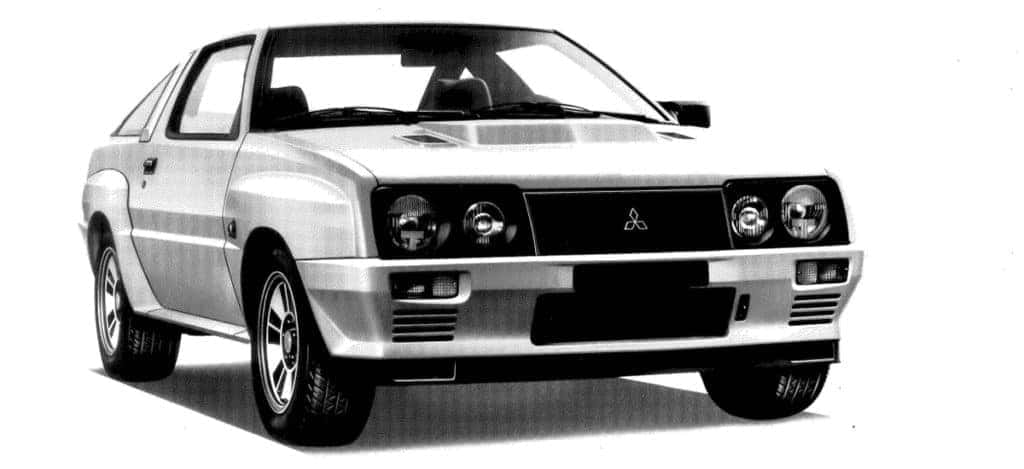 Ever since Mitsubishi Motors Corp (MMC) announced that it will be re-establishing its Ralliart subsidiary. Most people today may not know it, but Mitsubishi Motors started out as a rally car brand, and Ralliart made many of the high-performance vehicles that won several races. One vehicle model was more beloved than most, the Lancer Evolution, known for taking the gold. In 1995, rally ace Tommi Makinen got behind the wheel, and went on to win the WRC Drivers Championship from 1996 – 1999. A special Lancer EVO was made as a celebration, the Mitsubishi Lancer Evolution VI Tommi Makinen Edition. The last one just sold for £100,100 in Europe. That plus Ralliart, and it's no wonder people are expecting a Lancer renewal soon – but there could be another car we've never seen before just around the corner.
Ever since the Renault-Nissan-Mitsubishi Alliance shared its new business strategy in May 2020, we've all been wondering about the new vehicle coming from Mitsubishi Motors. All we know is the vehicle will land somewhere in the C- or D-car segment. With C-segment vehicles usually medium and compact cars, and D-segment vehicles usually large family and mid-size vehicles, we might finally be looking at a car that isn't an SUV from Mitsubishi Motors. Hallelujah!
Of course, the lack of information will never stop the internet from spouting off rumors and gossip. And with amazing artists out there, renderings of the new Mitsubishi Lancer have surfaced, but are of course unofficial pipe dreams. Until the automaker releases any news on what it has in store for its new vehicle to join the Mitsubishi lineup, there have been several close calls. A new micro electric car by Mitsubishi and Nissan was released in Japan, Mitsubishi will rebadge a popular Renault model, and a new EV popped up in China. We're most likely going to see none of these.
Images of the Mitsubishi Starion 4WD, a rally car racing vehicle that never got its chance to shine, were recently released online. The Starion was a part of the "Rally B Group" of rally cars, known for their high performance. However, Rally B cars had some dark days in 1986 during the Tour de Corse rally where the driver and co-pilot, Champion Henri Toivonen and co-pilot Sergio Cresto, respectively, died when the Mitsubishi rally car failed to complete a sharp turn and went over the side of the road. After this, Rally B cars were banned, and the Starion missed its debut at the 1984 British Motor Show. Once more, the Mitsubishi Starion 4WD is a Ralliart car.
So, listen here. Ralliart is the high-performance group behind Mitsubishi Motors favorites like the Mitsubishi Lancer Evolution series, as well as an auto parts store that can sell aftermarket accessories to consumers looking to modify their vehicles. It's all very reminiscent of Dodge//SRT and the Stellantis subsidiary, Mopar. With that in mind, could Mitsubishi Motors be returning to its roots and reigniting the flame of rally cars? The Mitsubishi Starion 4WD is powered by a 2.0-liter turbocharged four-cylinder engine, able to generate up to 350 horsepower, and comes with an "Evolution" model powered by a 2.14-liter engine. Why would Mitsubishi release images of the Starion after so many years of keeping it in the dark?
Fingers crossed we get a more modern version of the Starion 4WD with that mystery car from Mitsubishi. Follow along with us on all Mitsubishi Motors related news when you follow us on University Mitsubishi social media.
Photo Source/Copyright: autoexpress.co.uk