Is Mitsubishi Bringing Back the Lancer?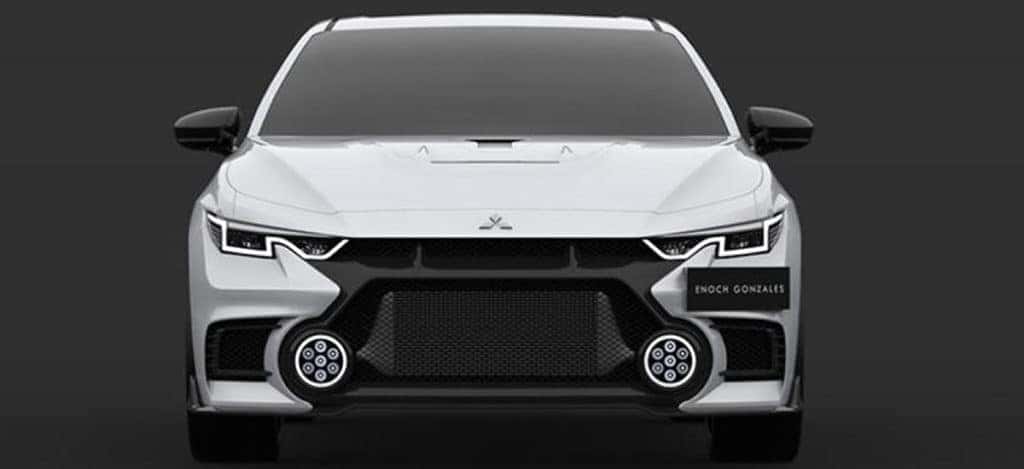 What has Mitsubishi Motors been up to lately? We know Mitsubishi Electric is working on a lot of cool stuff, some futuristic tech for upcoming vehicles from the Motor company. What those vehicles entail is left to be seen. Since the virtual conference held by Renault-Nissan-Mitsubishi Alliance in May 2020, there has been little information on what Mitsubishi Motors Corp is working on. This is surprising, because Mitsubishi and the Alliance had plenty of ideas to share before the mid-term business strategy was announced. All eyes are on Mitsubishi Motors and the mysterious C-D segment vehicle.
The latest concept to come from Mitsubishi was revealed overseas, and only meant for the Chinese market, debuted at the Shanghai Auto Show. This is the Mitsubishi Airtek, a new electric vehicle, which poses the question – what happened to the Mi-Tech Buggy shown at the 2019 Tokyo Motor Show? Now that was a vehicle we could get behind – an electric vehicle with four motors, one for each wheel, can definitely provide the torque for some off-roading while keeping it green. Sadly, the Mi-Tech followed the pattern of the Engelberg Tourer shown at the International Geneva Motor Show, and has gone without a trace.
A new micro electric car by Mitsubishi and Nissan is hitting the streets of Japan this year, so we don't think it's that either, as popular as kei cars may be overseas. Mitsubishi will be repurposing and rebadging a model from the Renault lineup to help with sales in the European market, but according to the Alliance business strategy, Mitsubishi Motors will be releasing a new vehicle to kick things off. Renault and Nissan will follow suit if things go well with this new vehicle.
So, what is it?
Here is what we do know: in line with Mitsubishi Motors and the goals of the Renault-Nissan-Alliance, a plug-in hybrid electric vehicle (PHEV) or battery-electric vehicle (BEV) is right on the money. The vehicle is said to be either in the C- or D-segment in terms of automobiles. That leaves a lot of wiggle room. C-segment vehicles can be anything from a medium car to a compact car, and D-segment vehicles usually represent large family cars and mid-size vehicles. This is good news, because we're not hearing words like "crossover" and "SUV" anywhere in there.
Could Mitsubishi Motors finally be bringing back its race car roots? The automaker has been in talks about resurrecting the Evolution nameplate, but the last we heard about it, the e-Evolution was going to be a high-performance SUV. Sure, it looks cool, but that's not the Evolution people remember. Sports car and race car fans remember the Lancer Evolution series. Last month, in May 2021, the last Mitsubishi Lancer Evolution VI Tommi Makinen Edition sold for £100,100 at an auction in Europe. If that's not a solid sign that people still want to get their hands on the wheel of a Lancer Evolution, what is?
If anyone needs a little more proof, the internet definitely hasn't forgotten about the Lancer Evolution. Although it may never come to pass, that 2023 Mitsubishi Lancer Evolution concept art is a render by artist Enoch Gabriel Gonzales. It captures the look of the Lancer Evolution and gives it an upgrade, but until Mitsubishi Motors reveals information about a return for the Lancer EVO, this is just really amazing fan art.
Keep up with everything happening with Mitsubishi Motors when you follow us on University Mitsubishi social media.
Photo Source/Copyright: Behance/Enoch Gabriel Gonzales