Mitsubishi Motors Reveals Airtek at Shanghai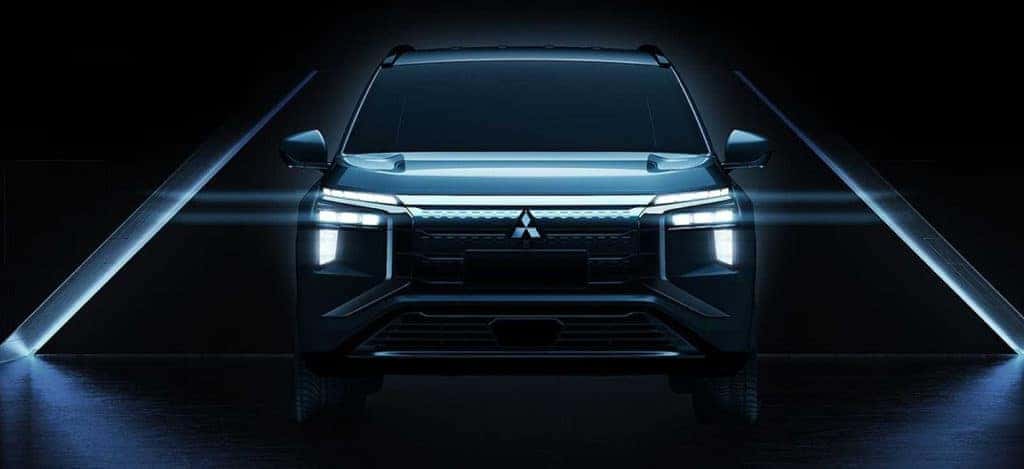 Who's ready for a scientific experiment? It starts with a hypothesis and ends in a theory. Back in May 2020, the Renault-Nissan-Mitsubishi Alliance discussed mid-term plans for Alliance 2022, the strategy set forth for the Alliance several years ago. What was described as a Follow-the-Leader strategy, Mitsubishi Motors was set up as the automaker to lead a new vehicle release in its respective region. If all goes well, Nissan and Renault will follow suit, selling a similar or rebadged vehicle in their respective regions. The first vehicle to come from Mitsubishi Motors was called a "C-D" segment car, which left a wide range of possibilities. At one point, we thought Mitsubishi and Nissan were working together to release a new electric microcar, but the new AIRTEK at the 2021 Auto Shanghai Auto Show may be what we've been waiting for.
2021 Auto Shanghai, taking place in the fourth week of April this year, is one of the world's largest auto fairs. Because this took place during an auto show in Shanghai, it should be clear that the region Mitsubishi Motors will be selling to is China – for now. Since Renault no longer sells in the U.S., it will sell its version in Europe, then Nissan might sell something similar in North America, assuming everything goes well for Mitsubishi with this new venture. With little details and teaser images, the press release states that this is a GAC Mitsubishi Motors Co., Ltd. (GMMC) joint venture between Guangzhou Automobile Group Co., Ltd. (GAC), Mitsubishi Corporation and Mitsubishi Motors Corporation.
"The all-new AIRTREK is based on the concept of an "e-cruising SUV" founded on three keywords: "Electric (electric vehicle)," "Expanding (expanding life's pleasures with a car)" and "Expressive (expressing the uniqueness of MITSUBISHI MOTORS)." It generates an image of advanced sophistication fit for an EV while incorporating MMC's consistent design identity, represented by its Dynamic Shield front design concept, and is styled to express the powerful performance expected of a Mitsubishi vehicle."
It doesn't say much, but based on the teaser images, if this is the vehicle Mitsubishi is set to release when leading the Renault-Nissan-Mitsubishi Alliance, then it would seem the automaker leaned towards what it knows best – large cars. The vehicle loosely described during the digital press release back in May 2020 was said to algo be a plug-in hybrid electric vehicle (PHEV), so it looks like a good bet that this new vehicle is what Mitsubishi was working on. It may be another SUV, but the automaker and the Alliance as a whole is working towards growing a lineup with more sustainable powertrains with plug-in hybrids and battery electric vehicles (BEVs).
Renault is working on a new E-body core system for electric-electronic architecture in future automobiles, and both Renault and Nissan have developed new e-PowerTrains. This also wouldn't be the first alternative fuel vehicle to be sold by Mitsubishi within the last twelve months. Recently, the aforementioned micro EV, also known as "kei cars", are being sold in Japan. Via a joint-operation between Mitsubishi and Nissan, these micro EVs are basically smart cars turned into BEVs. Does anyone remember smart cars? No longer sold in the USA, they were minicars, and a number of consumers got them for the fuel economy and practicality. After all, how many of us drive a vehicle and always have full passenger or cargo capacity?
Stay up to date with the Mitsubishi AIRTEK and any other new releases when you follow us on University Mitsubishi social media.
Photo Source/Copyright: Mitsubishi Motors