Mitsubishi Motors Starts Great New EV Charging Plan Overseas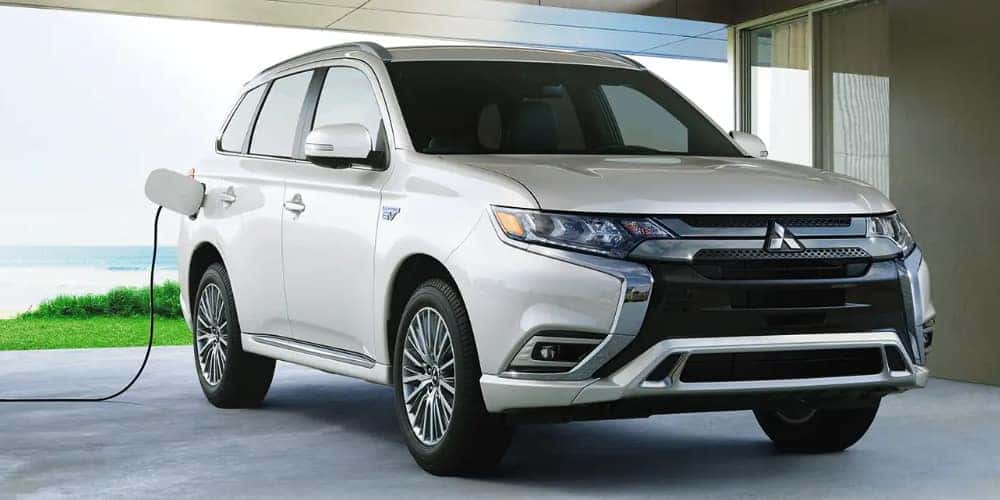 Mitsubishi Motors, the fastest-growing Asian brand in the U.S. for the second consecutive year, according to J.D. Power, is at it again with their overseas aspirations. The newest development from Mitsubishi Motors Corporation (MMC) is a program being launched in their home country of Japan that will surely help continue the automaker's growth and success with plug-in hybrids and electric vehicles. Earlier this year, 2019, Mitsubishi Motors hit a large milestone of selling 200,000 Outlander PHEV units worldwide. In conjunction with MC Retail Energy Co., Ltd. (MCRE), MMC will be offering its customers a low-price electric car charging plan, starting October 1, 2019, at MMC-affiliated dealers in Japan.
Wow, that's the best incentive to buy a plug-in hybrid if I ever heard one. Even an electric vehicle would do. Plug-in hybrid electric vehicles and all-electric vehicles are becoming increasingly popular, but our neighbors to the west have the states beat when it comes to going green and driving eco-friendly alternative fuel vehicles. That's one reason why it took so long for the Outlander PHEV to come to the states, but so far the plug-in hybrid SUV has received a lot of great reception.
Now with this new plan by Mitsubishi Motors and MCRE, sales for plug-in hybrids and electric vehicles are sure to sky-rocket. Just picture it – if one were to buy an electric vehicle and lived nearby one of these MMC-affiliated dealers participating in the program, the costs of ownership practically drop down to zero. Almost ZERO cost for owning an electric vehicle? It's crazy, and that's why there's a catch.
There's always a catch. This plan will only allow consumers access to unlimited charging of electric vehicles at a low-price during certain hours past midnight. They can make use of this plan on a daily basis, but again, only past midnight. Even so, this will surely be a great bonus when consumers purchase the Mitsubishi Outlander PHEV or i-MiEV, the all-electric vehicle by Mitsubishi still selling in Japan. Following the launch of this new program, Mitsubishi will be listening to consumer opinion and will continue to work with MCRE to expand the number of stores where the plan is offered. Who knows, maybe if the plan does well overseas, something similar could come stateside.
Currently, the only alternative fuel vehicle we have in the states from Mitsubishi Motors is the Mitsubishi Outlander PHEV. Able to provide consumers with the opportunity to save gas and use electricity, with a range of 22 miles give or take with regenerative braking. Perfect for the daily commute, the total driving range of the Outlander PHEV when starting out with a full tank of gas and fully-charged battery is 310 miles. For most consumers, that could fulfill an entire week's worth of driving to and from work.
Another plug-in hybrid Mitsubishi Motors unveiled is the Engelberg Tourer. A concept revealed at the 2019 Geneva International Motor Show, the Engelberg Tourer has no definitive immediate plans for production. Regardless, Mitsubishi did pitch the concept alongside an eco-friendly home project, the Dendo Drive House (DDH). This project is already underway through the Alliance Ventures funding campaign and a partnership with The Mobility House. If DDH comes to pass, the automaker may wish to continue to pitch it with the vehicle it put in the garage during the demo.
What do you think? Even if restricted to charging after midnight, would you get a plug-in hybrid or electric vehicle to charge at a special low-price? How about if it was free? Let us know your thoughts on University Mitsubishi social media.
Photo Source/Copyright: Mitsubishi Motors