Mitsubishi Outlander PHEV Set for American Shores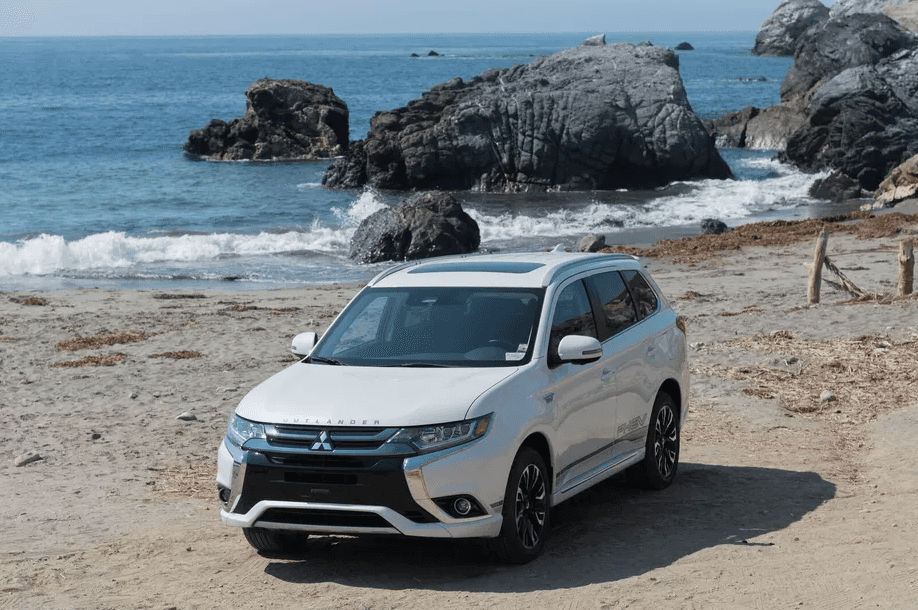 Well everyone, it's happening! The Mitsubishi Outlander PHEV is finally coming to the U.S. We've been covering the Mitsubishi Outlander PHEV for over a year now. We've compared it to the original Outlander and Outlander Sport, discussed the Outlander PHEV GT concept that debuted in Paris last year, and since then we've highlighted the benefits of a PHEV system and detailed what makes the Mitsubishi Outlander Plug-in Hybrid so great. The only problem was Mitsubishi delayed its arrival several times. This December, 2017, the wait is finally over.
Not only is the Mitsubishi Outlander PHEV a plug-in hybrid electric vehicle, but it's also a crossover. Kia Motors may get a run for their money, seeing as how the Kia Niro was the first hybrid crossover to make it to the states. Now, it will have some competition. With a starting MSRP of $35,535 including the destination charge, the Mitsubishi Outlander PHEV is powered by a 2.0-liter gasoline engine and two high-performance electric motors. The Outlander PHEV is equipped with Mitsubishi's Super All-Wheel Control (S-AWC) system, which means the Mitsubishi Outlander PHEV will be the only plug-in crossover with all-wheel drive. Now that's making a statement.
"The Outlander PHEV is an all-new driving experience that is unmatched in the market; until now, this type of vehicle has been exclusive to the premium segment … Offering EV technology in a very capable crossover will satisfy a consumer need that's been missing in the marketplace. The Outlander PHEV offers seating for five passengers and room for their gear, 1500 lb towing capability, SUV practicality and a fantastic Super All-Wheel Control system, all wrapped in an environmentally friendly EV system." – Don Swearingen, executive vice president and COO, MMNA.
With a full tank of gas and a full charge of the 12-kWh battery (able to charge up to 80% in as little as a 30 minutes by the way), the Outlander PHEV can travel over 500 miles. The standard Outlander PHEV can also travel 32 miles on electricity alone and its battery can be recharged to an 80 percent capacity in just 30 minutes. We don't mean to gush over here, but with the new technology Mitsubishi is sporting with the Eclipse Cross, we can only imagine how much Mitsubishi Motors will upgrade the Outlander PHEV in the next few years. Not to mention a new electric concept with artificial intelligence (A.I.) is currently on the move.
What do you think of this news? The Mitsubishi Outlander PHEV sounds like a step in the right direction, and with the auto industry flourishing with hybrids, PHEVs, and electric vehicles, things are looking great for Mitsubishi Motors.
Photo Source/Copyright: TheVerge.com