The Outlander PHEV Has More to Love Than You Think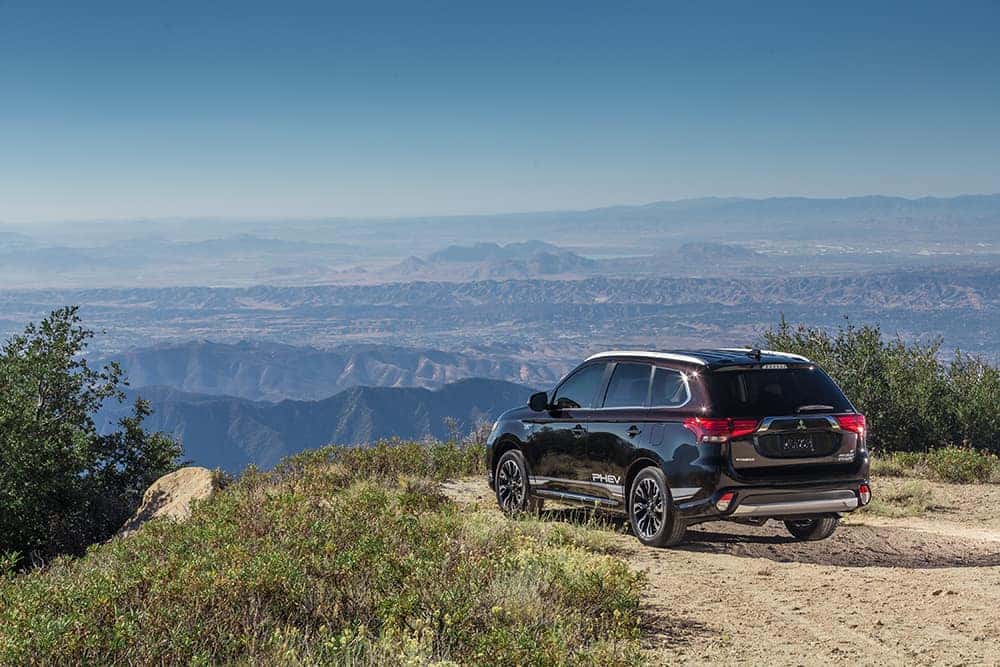 The Mitsubishi Outlander PHEV has been available for several months now since its arrival to the North American market. During this time, writers and editors of various automotive magazines have been giving their input on what's good about this plug-in hybrid electric vehicle from the far east. Jake Lingeman, road test editor at AutoWeek had some pretty kind things to say about the Outlander plug-in hybrid. Most notably, he called the Outlander PHEV a near-perfect combo for plug-in crossovers.
We've discussed the hybrid system in the Outlander PHEV in length before, and we were glad to see many of its features overseas translated well into the North American model. The 2018 Mitsubishi Outlander PHEV is powered by a 2.0-liter MIVEC DOHC engine and two electric motors for a great combination of gasoline and electric power, but what Lingeman was quick to point out was the three modes this plug-in hybrid crossover comes with. Consumers can pick from: charge, save, and EV when operating the Outlander PHEV. Like any other plug-in hybrid, consumers can choose to only use the gasoline engine to drive and recharge the battery with Charge, operate the plug-in with the engine and electric motors in tandem with Save, or drive all-electric with EV.
What many consumers wouldn't know, and what some salesmen may forget to pitch, is the ability to control that second mode, Save. The Outlander PHEV has what can be described as "Evo-style paddle shifters" attached to the steering column that control the amount of regenerative braking the vehicle uses to recharge the battery for the electric motors and keep them balanced with the engine. Ranging from B1 for very little regeneration to B5 for a ton of regeneration, the Outlander PHEV can nearly mimic one-pedal driving. Honestly though, we're not a fan of only having one pedal to drive – it all comes down to having control, people.
The majority of the review on AutoWeek focused on the style and cabin of the Outlander PHEV. There isn't a whole lot of difference between the two when comparing their exterior style – sure, there's the obvious badges on the side, front, and rear, but the two are fairly similar, with the regular Outlander having more of a lurching forward stance whereas the Outlander PHEV is more upright and stoic. There are some nice exterior features that come standard on the plug-in hybrid crossover, such as automatic on/off headlights, rear privacy glass, and silver roof rails – a little extra, and consumers can also get a power glass sunroof with a sunshade and tilt feature installed.
Inside is even better, with premium leather seating surfaces making up the upholstery, heated front seats, an 8-way power adjustable driver and front passenger's seat, and the 60/40 split-folding seats, all standard on both trims. Really, the cabin is amazing, and the standard 7-inch smartphone link display with Apple CarPlay and Android Auto capabilities is a nice touch. It sounds like AutoWeek got their hands on the 2018 Mitsubishi Outlander PHEV GT with a 710-watt Rockford Fosgate premium audio speaker system with nine speakers, because the stereo was loud and apparently came with a subwoofer.
"It's hard to separate a brand's past from its present, but with a company like Mitsubishi one has to try. The Japanese giant was a techie brand, then a sporty brand, and now it's a crossover-hybrid brand with even the Eclipse moving to a futuristic new people carrier. I've been down on Mitsu for a while now, but for this Outlander, I cleared my mind to give it a fair shake. Low and behold, I found this SUV/crossover/hybrid agreeable in almost every way." – Jake Lingeman.
We liked reading this review, because most would think the selling point for the 2018 Mitsubishi Outlander is the driving range (310 miles), but it's nice to see the interior cabin get some love too. See for yourself by driving a 2018 Mitsubishi Outlander PHEV at University Mitsubishi in Davie, Florida.
Photo Source/Copyright: Mitsubishi Ad Planner