Mitsubishi Ranks Third in J.D. Power Customer Satisfaction Study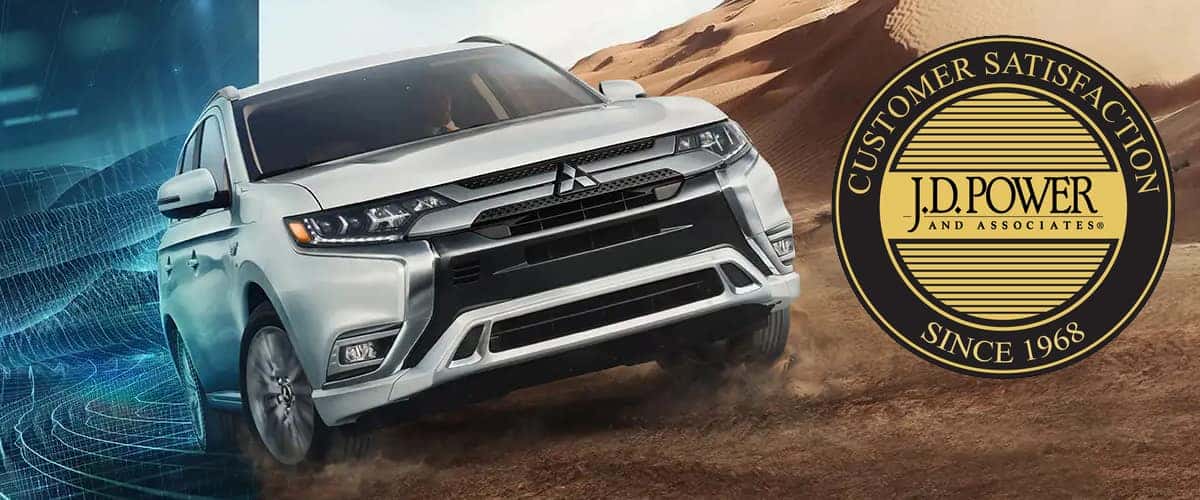 There are so many auto review organizations out on the web, it can sometimes be hard to know who's credible. Doing the right research about a vehicle is really up to the consumer, but there are some places to look when curious. Kelley Blue Book comes to mind, as well as WardsAuto and Edmunds. Today, we're looking at J.D. Power for some good news, and they sure do deliver. Having recently finished conducting their 2019 J.D. Power U.S. Customer Service Index (CSI) Study.
The Study
The J.D. Power U.S. Customer Service Index (CSI) Study is conducted to examine customer satisfaction with maintenance and repair service at new-vehicle dealerships. Typically, the study goes by a survey sent out to owners of vehicles between 1- to 5-years old vehicles. The owners are surveyed regarding their most recent dealership service experience for both in-warranty and customer-pay work. Their satisfaction is measured across five categories: Service Initiation (20%), Vehicle Pick-Up (16%), Service Facility (17%), Service Quality (27%), and Service Advisor (20%).
For 2019, the study measured customer satisfaction with service at a franchised dealer or independent service facility for maintenance or repair work based on survey answers from owners and lessees of 1- to 3-year-old vehicles. With the current era of technology and a fast-paced environment, "satisfaction" was found to be 75 points higher (on a 1,000-point scale) among customers who had an all-digital experience compared with one that is all analog. J.D. Power found that preferred scheduling menial tasks like maintenance over the internet and text, rather than doing those tasks over the phone.
"Service customers want the convenience that technology offers them…For example, 34% of customers indicate they prefer to communicate via text message—but this only occurs 9% of the time! There's no reason why this isn't a more widely adopted practice across the industry. Dealers have easy access to these tools, so they don't have to reinvent the wheel. Technology not only improves efficiency but also the more satisfied a customer is with their overall service experience, the more likely they are to return to the dealership for service and to recommend the dealership to friends and family members. Customers now expect technology to enable more efficient interaction with businesses—and that includes dealers." – Chris Sutton, Vice President, U.S. Automotive Retail Practice at J.D. Power.
The Good News
There is some good news with the data as well. J.D. Power had several key findings: every generation since Gen Y has increased its preference for internet scheduling over the last five years; in-store engagement is still important, and is 70 points higher when the salesman or advisor focuses on the consumer and their needs; brand loyalty also plays a large aspect, with a large percentage (77%) of owners also promoting their vehicle to others; and the satisfaction gap is closing, meaning franchised dealers are also getting better.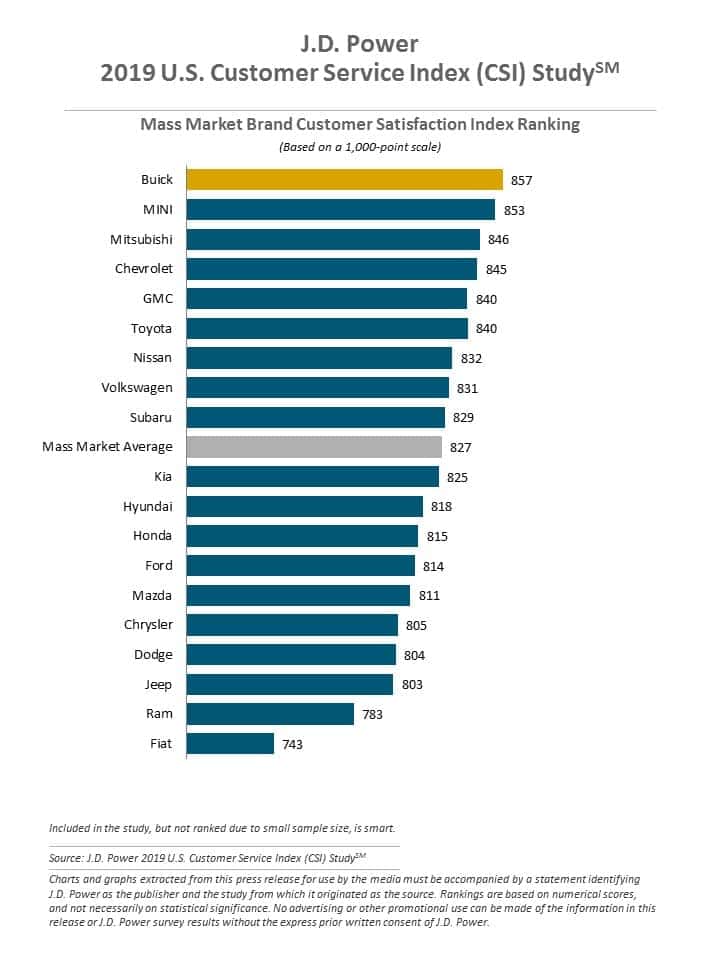 Looking for a Dealer?
"Customer satisfaction is a core value at Mitsubishi Motors, and our performance in the JD Power CSI Study over the last two years is a testament to our focus on it. We do this for one reason only: to give our customers the very best experience we can at every touch point with our company…This is a huge success for MMNA, and all credit is due to our tremendous dealer body and the service-aftersales teams at headquarters and in our regions." – Mark Chaffin, Chief Operating Officer for Mitsubishi Motors North America.
Yes, Mitsubishi Motors was named to have improved its score by 61 points from 2016-2019 in the 2019 J.D. Power CSI Study. Mitsubishi, with a score of 846-out-of-1000, placed third amongst the highest satisfaction brands with dealer service among mass market brands. That's great news!
Want more good news? Here at University Mitsubishi, we treat vehicles of all brands for routine maintenance and repairs. Stop by our service department for a tune-up, oil change, or an inspection. Maybe you'll even find a Mitsubishi you'll love on the lot. Swing by University Mitsubishi and find out today.
Photo Source/Copyright: Mitsubishi and J.D. Power