Mid 2019 Review of Mitsubishi Motors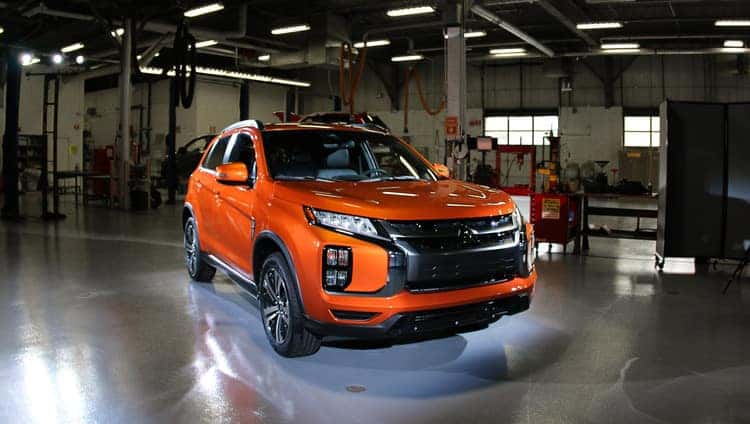 Recently, we had a mid-2019 review of Alliance Ventures, the $1 billion funding campaign set up for investing in start-ups and entrepreneurs developing technology for autonomous systems, electric vehicles (EVs), connectivity, and artificial intelligence (A.I.) Given all the current news in the auto industry with brewing partnerships and contracts being signed, it's time to take a look at what Mitsubishi Motors has to offer. After all, when it comes to the almost merger between Fiat Chrysler Automobiles (FCA) and Renault, there was a lot of talk of Renault-Nissan, but not Renault-Nissan-Mitsubishi. Take a look at what this automaker from the east is bringing to the table going forward.
Expanding with a New Focus
Right off the bat, Mitsubishi Motors has exploded in recent years. A little credibility from J.D. Power naming Mitsubishi Motors as the fastest-growing Asian brand in the U.S. market definitely helps. Taking the automaker in a new direction, new Vice President and Chief Marketing Officer Kimberley Gardiner discussed a vision called  "Small Batch". Drawing inspiration from modern, tech-savvy direct-to-consumer brands, Mitsubishi Motors vehicles will look to influence every aspect of their consumer's day-to-day by becoming more connected.
Speaking of being connected, the automaker recently got more recognition for its current success with a new smartphone app, Mitsubishi Road Assist+, built in association with LexisNexis Risk Solutions. Named "Telematics OEM of the Year", Mitsubishi Road Assist+ can help drivers navigate harsh driving conditions, contact roadside assistance, and even works with the Mitsubishi Eclipse Cross telematics system. Best of all, consumers can benefit from some Road Assist+ features without owning a modern or "connected car" with built-in telematics capabilities or aftermarket-installed telematics hardware.
This isn't the only kind of recognition Mitsubishi Motors gets. Aside from safety and technology, Mitsubishi Motors is also known for efficiency. Winning "Best Economic Performance Car Award" and the "Best All-Around Performance Award"(the 2019 Mitsubishi Mirage), and the "Best All-Around Performance Award" (2019 Mitsubishi Outlander SUV), Mitsubishi Motors was named the "Best All-Around Performance Brand" for the second consecutive year by the Automotive Science Group. All of this success has only led to the business expanding in the U.S.
Over the course of 2018, Mitsubishi Motors North America added 21 new dealer partners to the network and then 20 more in 2019. With 61% of the U.S. market covered, Mitsubishi continues to grow. With this growth, the lineup will need to also need something new. The 2020 Mitsubishi Outlander Sport that debuted at the 2019 Geneva International Motor Show was nice – it came with a new look for the sporty SUV and with an assortment of upgrades. What really stole the show was the new concept.
Known as the "Engelberg Tourer" concept, this SUV is designed with GT in mind, or the ability to drive long distances with not only power but comfort. It's a vehicle made for adventurous lifestyles, hence the Ski Resort it's named after. A plug-in hybrid electric vehicle, this PHEV is also designed with a clear future in mind. Just read our article on the Dendo Drive House Mitsubishi also debuted at the Geneva Motor Show.
Mitsubishi Motors sure is changing, but it's a good thing. The automaker is aimed for success as far as we can tell. What do you think? Let us know on University Mitsubishi social media.
Photo Source/Copyright: Mitsubishi Motors