Mitsubishi Announces New 2020 Outlander Sport for Geneva Motor Show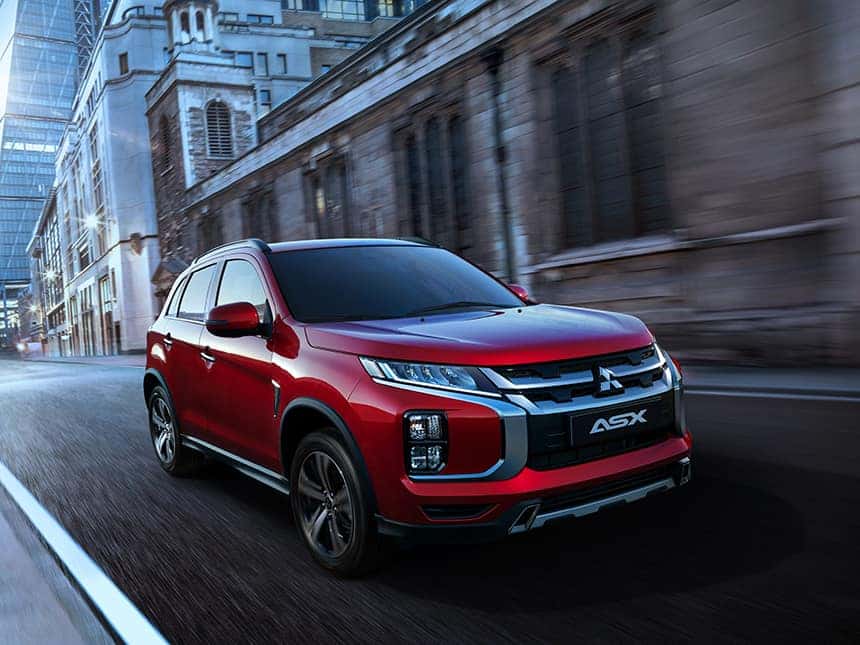 Mitsubishi Motors recently teased a new concept coming to the 2019 Geneva Motor Show, and we weren't quite sure what it could be. This is known as the new Mitsubishi Engelberg Tourer, and much has been left to the imagination with only a promo image out there. Now, still weeks away from the 2019 Geneva Motor Show (taking place in March 2019), Mitsubishi Motors put together a little video and PR to announce their new take on the classic Mitsubishi Outlander Sport, also known as the RVR and ASX compact SUV in other markets.
The video put together stars Tsunehiro Kunimoto, Corporate Vice President of Design, and of course, the new 2020 Mitsubishi Outlander Sport. He said the new design concept for the Outlander Sport is "Impact and Impulse". Calling it a refined urban SUV, the new compact SUV from Mitsubishi Motors has been given a new look that is tough, robust, and unique for an impactful look and impression on prospective consumers.
A lot has gone into remaking the Mitsubishi Outlander Sport – a new "Dynamic shield", one of the automaker's signature designs, was adopted and evolved for the 2020 Mitsubishi Outlander Sport with horizontal and vertical lines precisely placed along the grille and skid plate for a sense of the strength and toughness the new compact SUV brings. The front fascia itself is more substantial with a large grille and bumper made to attract consumers with its presence. Furthermore, multiple LEDs make up the front headlamp design, along with a distinctive lamp layout of the fog and turning lights on the sides of the front bumper. These all highlight the deep look of the hood, adding to its presence.
In the rear, a bold horizontal tail light design stretches across the full width of vehicle, and black corners on each side of the bumper provide a wide, stable look. Most of the taillights are made up of LEDs for not just luminosity but a new, sharper image. Delving a little deeper into design, Mitsubishi also released three new body colors to the lineup.
First up is Red Diamond, emitting a strong glow matched by its depth. For those sporty, more energetic drivers, the vivid Sunshine Orange may be more what they're looking for. Lastly, Oak Brown is a color that gives this compact SUV a rich, chic, fine quality feel of premium luxury.
The new 2020 Mitsubishi Outlander was also designed to excite and entertain the driver. This is present in the improvements to the Smartphone-link Display Audio (SDA) system. Improved with more advanced connectivity, consumers can now fiddle with an 8-inch touchscreen when cycling through music. Even more interesting, videos stored on a USB drive can be plugged in and played through the touch screen, but only when the vehicle is stopped, so we're not clear what the point is. Then there's also a helpful smartphone app that lets consumers monitor fuel levels, servicing intervals, and the such.
No real news on any powertrain improvements. Continuously variable transmission will most likely return, another signature of Mitsubishi Motors vehicles. Like the automaker did for Engelberg, the 2020 Outlander Sport, RVR, ASX compact SUV has been added to the website: mitsubishi-motors.com/en/innovation/motorshow/2019/gms2019. We'll know more during the 2019 Geneva Motor Show, March 7-17, 2019.
What are your thoughts on the new Outlander Sport? Let us know on our social media page. Compare it to the current Outlander Sport with a test drive at University Mitsubishi.
Photo Source/Copyright: Mitsubishi