The Renault-Nissan-Mitsubishi Alliance Announces Alliance 2030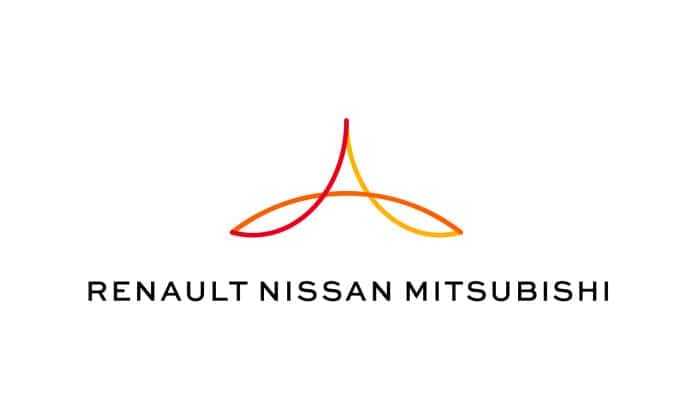 The Renault-Nissan-Mitsubishi Alliance has been a little quiet. There was some noise back in 2020, but we all know that year didn't go well for anyone. Alliance Ventures, whether or not it's still alive, doesn't have much news either. We were wondering if the Alliance was still in operation, but then in late February, we finally got something. The Alliance announced its newest business plan, Alliance 2030. It seems every major automotive group has plans with a target goal ending in 2030. Moreover, major automakers are pouring all of their resources into electric vehicle (EV) development. For the first time, the automaker will be making the shift away from gasoline-powered vehicles.
Speaking of first times, Mitsubishi Motors has had a couple of firsts in recent years. When the automaker released the all-new next generation of the Mitsubishi Outlander for the 2022 model year, they wanted to make a big announcement. What other way to go then with one of the largest online retailers and services operating today? The all-new 2022 Outlander was the first ever vehicle to debut on Amazon Live. To spread the word, Mitsubishi put together its "Thunderstruck" campaign for the new Outlander, and another industry first, the ads that were a part of the campaign could be directly personalized and customized to better serve Mitsubishi dealers for more localized use.
Another first, for Mitsubishi and the Alliance, is the introduction of a Google ecosystem in its cars. In recent years, the Renault-Nissan-Alliance and Google have formed partnerships for future tech in upcoming models, and now we may see some of that with the Alliance Cloud and the first full software-defined vehicle. Yes, you read that right. The Alliance is working on an automobile that is more digital than mechanical. Could it also run on the Android OS? If Google is behind it, anything is possible. This will also be in thanks to the new electrical and electronic (EE) architecture of future EV vehicles by the Alliance.
With already 10 years and €10 billion invested in electrification technologies, there are currently 15 plants currently manufacturing parts, motors, batteries for ten upcoming EV models. By 2030, the Alliance will have invested an additional €23 billion and produced 35 new EV models. These models will not only be built on a new EV platform but will also be powered by the next generation of high-performance batteries, also in development. With ten models built on four EV platforms within the Alliance, the most popular is the CMF-EV, the global multivalent electric platform, but it's only in two models because the CMF-AEV platform is more affordable. As technologies improve, the CMF-EV will become the leading platform, said to be the underpinning of 15 models by 2030. In two years, the Alliance will also be releasing a new CMF-BEV platform, able to deliver an all-electric range of up to 250 miles.
Also first in line is the upcoming Mitsubishi Outlander Sport, based on one of Renault's best-sellers, plus another mystery vehicle from Mitsubishi Motors. In a recent conference, Mitsubishi revealed the new Outlander Sport and a vehicle hidden under a sheet. In 2021, Mitsubishi Motors was prepared to leave the European auto market before Renault agreed to help build two new models adapted from some of its own models. This is another example of the Alliance sharing resources, with 60-percent of platforms and technologies shared today. That number is said to grow to 80-percent by 2026. Back in 2020, Mitsubishi Motors was the setup to be the first automaker to release a new model, followed by Renault and Nissan.
Want to keep up with all news surrounding Mitsubishi Motors and the Renault-Nissan-Mitsubishi Alliance? You can stay up to date when you follow us on University Mitsubishi social media.
Photo Source/Copyright: Renault-Nissan-Mitsubishi Alliance