Mitsubishi Motors New Thunderstruck Campaign is an Industry First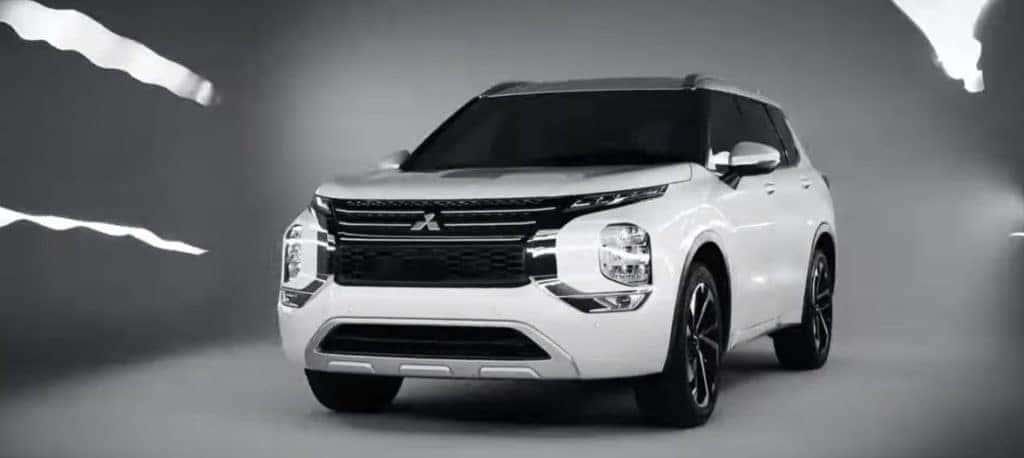 Mitsubishi Motors has always had a focus on music when it comes to its advertising campaigns. Ranging from pop to rock, the automaker always finds a way to match a new model with the right kind of sound. Not too long ago, Mitsubishi Motors North America (MMNA) moved back into America to set up shop and landed in Music City – Nashville, Tennessee. Since its return, the automaker has been increasingly involved with the community in times of need and disaster recovery in Nashville. Mitsubishi is still keeping its newest vehicle a mystery, but one model that is getting a lot of attention is the next-gen 2022 Mitsubishi Outlander in its new campaign, "Thunderstruck", with music by AC/DC.
Advertising campaigns are common practice by just about any consumer brand. Some commercials still blast the volume (didn't they outlaw that?), but these days, keeping it simple and catchy is the best way to keep the product in the consumer's mind. What better way than to use a well-known song by a well-known band? In case it's not obvious, the music in the new ad (seen below) has "Thunderstruck" by AC/DC playing in the background of all the flashy visuals, showing off the new 2022 Outlander inside and out.
It sure looks like a snazzy SUV, but the 2022 Mitsubishi Outlander is also safe. Having received a TOP SAFETY PICK+ (TSP+) from the Insurance Institute for Highway Safety (IIHS) and a 5-star safety rating from the National Highway Traffic Safety Administration (NHTSA), consumers can get a little peace of mind while behind the wheel. With many advanced driver assistance systems available, including Forward Collision Mitigation (FCM) with Pedestrian Detection, blind-spot warning system, lane change assist, and more, the 2022 Outlander is as safe as it is stylish. Just look at the leather upholstery – should be pretty comfortable.
Mitsubishi has been making as much noise as possible with the 2022 Outlander SUV before the new flagship takes over. Announced earlier this year, the automaker is laser-focused on developing more electric vehicles (EVs), and before releasing its first new all-electric vehicle, the new model taking the spotlight will be an Eclipse Cross plug-in hybrid electric vehicle (PHEV). Before that happens, Mitsubishi is doing a lot of "firsts" in the auto industry to keep people talking about the Outlander. When first revealed, it was the first vehicle to ever make its debut to a global audience via Amazon Live. Now with this ad campaign, MMNA is doing another first in the auto industry.
This Thunderstruck campaign may be a national ad, but, developed in partnership with Unite Digital, the ability to customize the ad is possible. MMNA has approximately 330 dealer partners, and each one will be able to directly personalize and customize the advertisement to better serve dealers for more localized use. This is going to be Mitsubishi Motors largest marketing investment in years, with the campaign including broadcast and digital activations, an extension of the Amazon partnership, and sales events. Now there's one more first to talk about.
Be the first on your block to be riding in the new 2022 Mitsubishi Outlander. Find yours at University Mitsubishi.
Photo Source/Copyright: Mitsubishi Media