Mitsubishi Motors Partners with TomTom for New Navigation System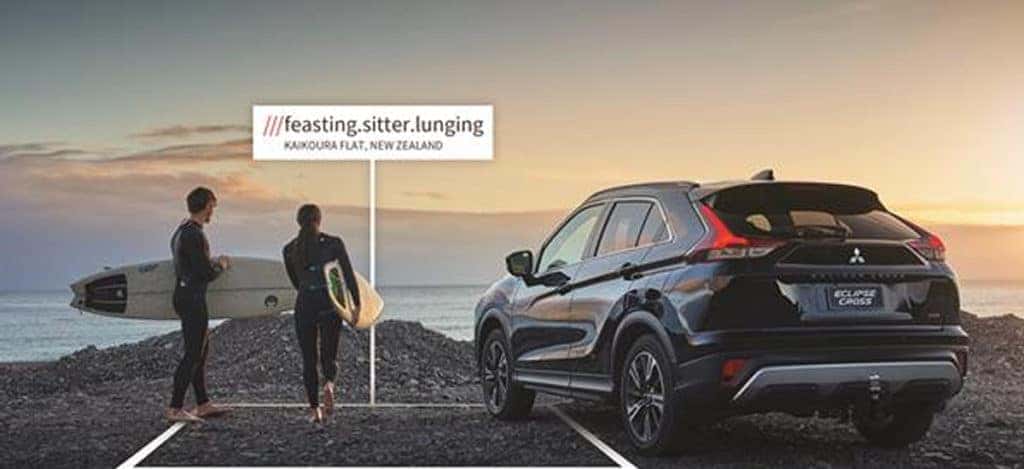 Mitsubishi and the Renault-Nissan-Mitsubishi Alliance have had a number of developments in recent years. Back in May 2020, the Alliance shared mid-term plans for business strategies and how it will be working towards continued success. Mitsubishi Motors is working on producing a new vehicle for the C or D vehicle segment – it's anyone's guess at this point – but is also working on ways to improve its infotainment system. Years ago, Mitsubishi Motors had a smorgasbord of tech making up its entertainment, GPS nav, and other services. Now, vehicles are getting devices like Mitsubishi Connect, and smartphone apps, and supposedly a new Google Android-powered system. The newest advancement is a nav system that doesn't require an internet connection thanks to a new contract between what3words, TomTom, and Mitsubishi Motors.
Woah, woah, back up a bit. A navigation system without an internet connection? How is that even possible? Well for one, there is TomTom, leading independent location technology specialist that has recently developed a collection of navigation features, including maps, connected navigation, and real-time traffic services. Recently, TomTom teamed up with what3words, another navigation tech company that has built its software to run without an app, data plan, or cellular connection. Simply put – the world is a grid.
When it comes to what3words, the entire world map is broken down into a grid of 3m x 3m squares. Each square then gets a unique three-word address attached to it, except they don't make a whole lot of sense. The example given is the top of Times Square's Red Steps, New York City, registered as ///crab.ticket.dive. What does that even mean?! Doesn't sound like an address to memorize when none of the words have anything to do with the location. A bad strategy if you ask me. Regardless, Mitsubishi Motors is proud to announce that the new TomTom software will power the new Eclipse Cross' infotainment system.
"TomTom continues to enhance Mitsubishi drivers' experience around the world. The what3words addressing technology, combined with TomTom's ever reliable navigation, maps and traffic, ensures that Eclipse Cross drivers will get to where they want to go with ease." – Minoru Uehara, Chief Product Specialist of Mitsubishi Motors Corporation
Mitsubishi Motors isn't stopping with the new Eclipse Cross, either. Other new and redesigned models will get TomTom, including the new Outlander, Outlander Sport, and the Pajero Sport (not available in the U.S.) Perhaps the Google contract fell through? How can an automaker have an Android-powered infotainment system, and also have it powered by TomTom? Sounds like a programmer's worst nightmare.
Either way, the newly designed Eclipse Cross is shaping up to be a real winner. Many signs are pointing to a look more akin to the e-Evolution concept released back in 2018. The Eclipse Cross is also the model that gets to test out all the new tech coming to Mitsubishi Motors, such as the most recent infotainment system – a smartphone link display – a Telematics system that can help drivers improve their driving behavior, especially in dangerous weather situations, and a new smartphone app, Road Assist+. This app was so popular, it even won a "Telematics OEM of the Year" award for Mitsubishi Motors.
We won't know more until the release of the new Eclipse Cross alongside the next generation of the Mitsubishi Outlander SUV. Curious to find out why the Eclipse Cross is such a hot item in the lineup? Come to University Mitsubishi for a test drive.
Photo Source/Copyright: TomTom International BV US