Mitsubishi Brings Small Batch Initiative to TN for Community Relief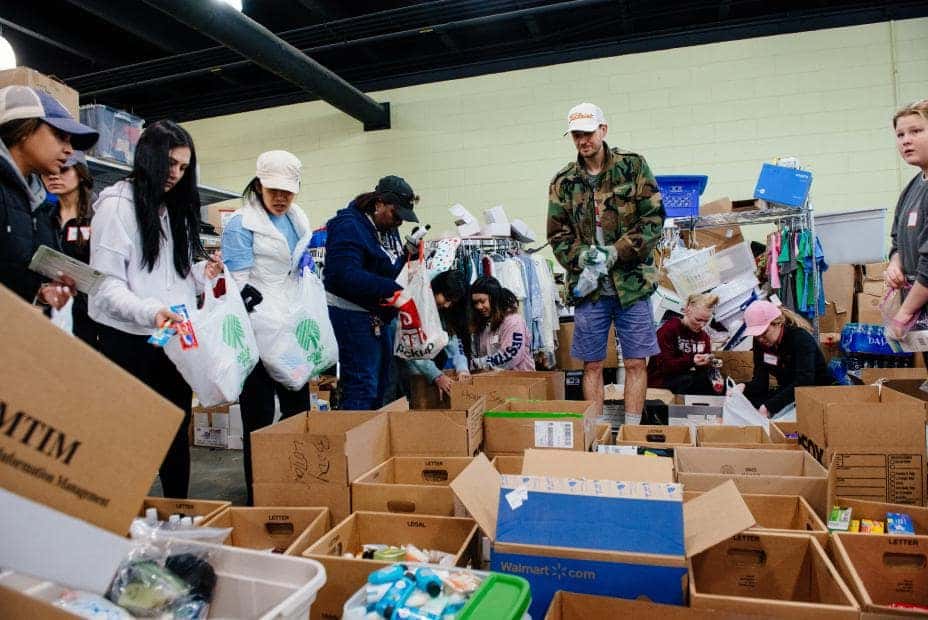 Mitsubishi Motors continues to progress with its "Small Batch – Big Impact" Initiative even in the face of a global crisis. For those unaware, Mitsubishi Motors started this initiative in 2019. Aimed at giving back to the community, Mitsubishi Motors produced a small number of its vehicles, the small batch; and would modify, donate, or utilize these vehicles in programs to benefit others in the community, the big impact. With many automakers and groups turning their efforts to world health while production is paused, Mitsubishi Motors brings the "Small Batch – Big Impact" to Nashville's Community Resource Center, still reeling from the series of tornadoes that hit in early March 2020.
In the second week of April, Mitsubishi Motors announced that the automaker will be donating a 2020 Mitsubishi Outlander Plug-In Hybrid Vehicle (PHEV) to the Nashville-based Community Resource Center (CRC). Able to travel up to 22 miles on all-electric power before switching over to its 2.0-liter gasoline engine, the Outlander PHEV will aid CRC staff and volunteers in delivering essential items to families and other nonprofit organizations in need throughout the area. With the CRC currently working with more than 100 nonprofit agencies in Middle Tennessee to provide Nashville residents with new household goods, bedding, kitchenware, cleaning supplies, clothing, personal hygiene items, and emergency supplies kits, having an SUV that can drive long distances and has flexible cargo space is the perfect choice.
"This is an unprecedented time for our community, and the need for basic household essentials has never been greater. That is where we come in…This vehicle will allow us to respond to urgent needs more quickly and more efficiently. The ultimate goal is to help Nashville through COVID-19, to resume tornado recovery efforts and to be stronger for the future." – Community Resource Center Executive Director Tina Doniger
Mitsubishi Motors has done a lot of good with their "Small Batch – Big Impact" Initiative since it began. We saw the first great example of this with the donation of a modified 2018 Mitsubishi Eclipse Cross, equipped with hand-controls that allowed handicapped veteran Karah Behrend to race in the 2019 Rebelle Rally, the first all-women's off-road rally, a 2000-kilometer race of off-road navigation in the United States, and the longest competition of its kind in the lower 48 states. In the same year, Mitsubishi Motors spent some time in Nashville, TN and conducted a National Teen Defensive Driving Program during The Fairgrounds Nashville event. In the effort to reduce the number of car crashes involving young teens, the program consisted of several sessions that would teach teen drivers and parents how to handle the following: Distracted Driving Awareness, Panic Braking, Crash Avoidance, Dropped-wheel/Off-road Recovery, and Car Control/Skid Recovery. In January 2020, during the 2020 Mitsubishi Motors Las Vegas Bowl, Mitsubishi Motors joined Tony and Nikki Bertie with their Goodie Two Shoes Foundation and donated a 2020 Mitsubishi Eclipse Cross "Community Utility Vehicle" to assist their charitable efforts in the coming year.
How will Mitsubishi Motors make use of the "Small Batch – Big Impact" Initiative next? Follow along with us on University Mitsubishi social media to learn more.
Photo Source/Copyright: Mitsubishi Media