Reputation Ranks Mitsubishi Motors Highest in Customer Experience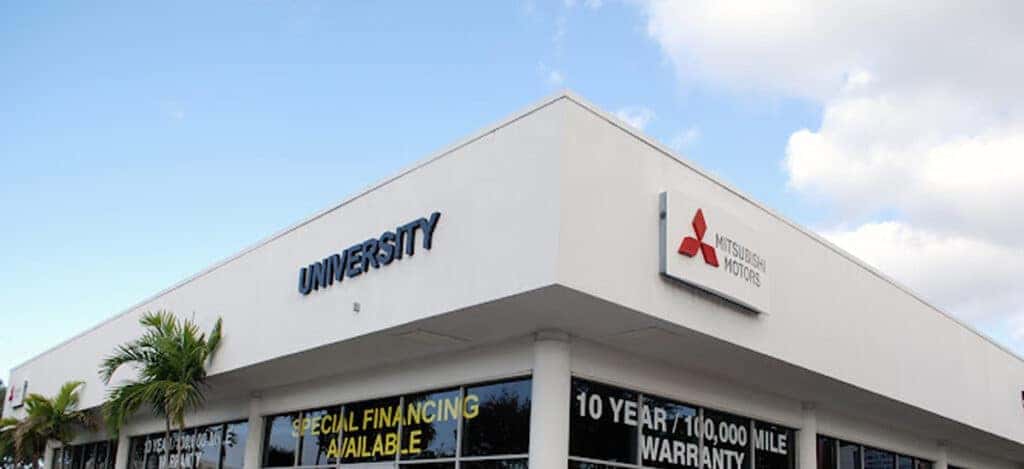 Mitsubishi Motors is starting to make some changes for the future lineup. Currently, Mitsubishi Motors North America feels a little limited, having recently discontinued the Mitsubishi Mirage hatchback. The most affordable car on the market, gone. Working on a new core model to become the basis of the lineup's battery-electric vehicles (BEVs) or plug-in hybrid models, the automaker plans many changes with the Renault-Nissan-Mitsubishi Alliance. In the midst of all this change, there is one thing that never changes for Mitsubishi Motors, and that's its consumer experience. Ranking highly in several studies, the latest win for Mitsubishi Motors is ranking first in consumer experience during the Reputation's annual 2023 Automotive Reputation Report.
What is the Reputation Automotive Reputation Report? Every year, Reputation collects and analyzes consumer feedback from real car owners and their consumer experience at 35,000 automotive OEM brands, dealer groups, and dealerships across the United States, Canada, and Europe. Consumers are asked to gauge their overall sentiment about their experience with a certain brand/at a brand dealership. Then, brands, dealer groups, and dealerships are scored on a "Reputation Score" metric that grads on a 1,000-point scale. The grade is a representation of the voice of the customer and highlights a key element of a dealership's consumer experience strategy – reputation management. This is very reminiscent of Mitsubishi ranking highly during the J.D. Power U.S. Customer Service Index (CSI) Study.
Out of 19 mass-market auto brands, Mitsubishi Motors North America ranked the highest. This win comes after ranking second in the mass-market group in 2022, and ranking fourth in 2021. That was the year the automaker saw a 58-point year-over-year improvement in its consumer experience report. A testament to the commitment of every Mitsubishi Motors dealer partner's efforts to provide better customer service, MMNA and its more than 320 U.S. dealer partners provide a world-class consumer experience.
"We wholeheartedly congratulate Mitsubishi on their number-one ranking in the mass-market category of our 2023 Automotive Reputation Report…A car is one of the most significant, highly emotional purchases many consumers make, which means their buying experience is more important than ever. With 74% of consumers insisting on a four-star rating before they even consider a specific automotive brand, building trust through listening to and acting on customer feedback is what sets apart leaders like Mitsubishi." – Joe Fuca, CEO of Reputation
So, what about the future of Mitsubishi models? The automaker revealed its "Challenge 2025" business strategy in March 2023, following the plans discussed in culmination with the Renault-Nissan-Mitsubishi Alliance, Alliance 2030. The automaker previewed 16 upcoming models scheduled to launch in the Mitsubishi Motors lineup, and then announced six models to land in Mitsubishi dealerships by the end of 2023 – Mitsubishi Xpander, Colt, ASX/Outlander, Triton, Delica Mini, and the new xForce. Of these six, only two are heading to America, the Mitsubishi Colt (featuring a hybrid option) and the Outlander.
The new xForce shows some promise. Although the vehicle will only be sold in the Association of Southeast Asian Nations (ASEAN) region – Southeast Asian, Latin American, Middle Eastern, and African markets – we won't be seeing the xForce in North America. However, the automaker has shared its plans for the xForce as a new core model to become the basis for many of its future models going forward. We look forward to it. For now, you can buy a new Mitsubishi SUV at University Mitsubishi and get the same great customer service Reputation is talking about.
Photo Source/Copyright: Google Photos/University Mitsubishi