Renault-Nissan-Mitsubishi Alliance and Cross-Brand EV Development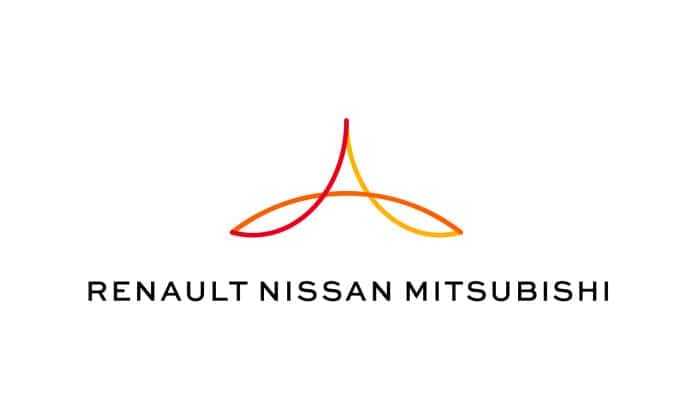 It has been a year since the Renault-Nissan-Mitsubishi Alliance held a virtual press conference to discuss the mid-term plans of Alliance 2022, the business strategy set forth for the Alliance for the next five years (at the time). A new business strategy was introduced, set up to still keep each automaker in competition with one another while simultaneously piggy backing off the success of another. We're already starting to see this with the introduction of a Nissan engine into the new Mitsubishi Outlander SUV, and now electric vehicle technology is starting to become the focus of the group.
In the early years of Renault-Nissan-Mitsubishi Alliance, following the addition of Mitsubishi Motors, the automakers were in talk of sharing resources, rebadging models under the guise of one or another brand, and cross-brand tech and features. It took a few years, but the Alliance is slowly starting to change into an automotive group that shares everything. One of the most recent developments comes from partners Renault and Nissan. Looking to save on costs for electric batteries, each automaker currently has its own sources and processes for getting batteries for electric vehicles (EVs) – unifying all three automakers and settling on just one will save money and make the Alliance the first group to cross the threshold of a million cars sold on the same battery unit.
Before the COVID-19 pandemic went global and just about every industry shut down for a bit, Nissan also shared some great news about cross-brand development. Nissan announced a new EV platform designed to be able to change based on its purpose. Available for use by each automaker, the cross-brand EV platform can be changed based on size, style, features, and powertrains. Although only taking place overseas, this cross-brand EV platform may already be in action. If it can truly be used in any size vehicle, then it stands to reason that the mini electric cars from Nissan and Mitsubishi Motors in Japan could be the first breed of vehicles to use the platform.
This was only a few months after the biggest development from Mitsubishi Motors since the Engelberg Tourer shown at the 2019 Geneva International Motor Show. Both said to possibly replace the Outlander PHEV, already plenty old, Mitsubishi unveiled the Mi-Tech concept at the 2019 Tokyo Auto Show. In contrast to the Outlander PHEV, powered by a 2.0-liter MIVEC DOHC 4-cylinder engine and a twin-AC synchronous permanent magnetic motor (powered by a 12.0 kWh lithium-ion battery), this new concept is powered by a gas turbine generator and four motors. See, the Outlander PHEV came with two motors (one for each axle), the Mi-Tech concept comes with four motors (one for each wheel). This leads to more control for the driver and an electric four-wheel-drive system.
Along with these developments, a new plug-in hybrid electric vehicle (PHEV) is supposed to be released from the Renault-Nissan-Mitsubishi Alliance, straight from Mitsubishi Motors. Depending on its success, Renault and Nissan will release a similar model soon after, if not a straight up rebadge. Speaking of which, Renault and Mitsubishi are already in talks of restyling two Renault models to look like a Mitsubishi and then sell it as a rebadged Mitsubishi vehicle in Europe. The Alliance is starting to become a well-oiled machine of cross-brand performance and technology. Keep up with everything when you follow us on University Mitsubishi social media.
Photo Source/Copyright: Renault-Nissan-Mitsubishi Alliance