Mitsubishi Motors Using Virtual Showrooms Overseas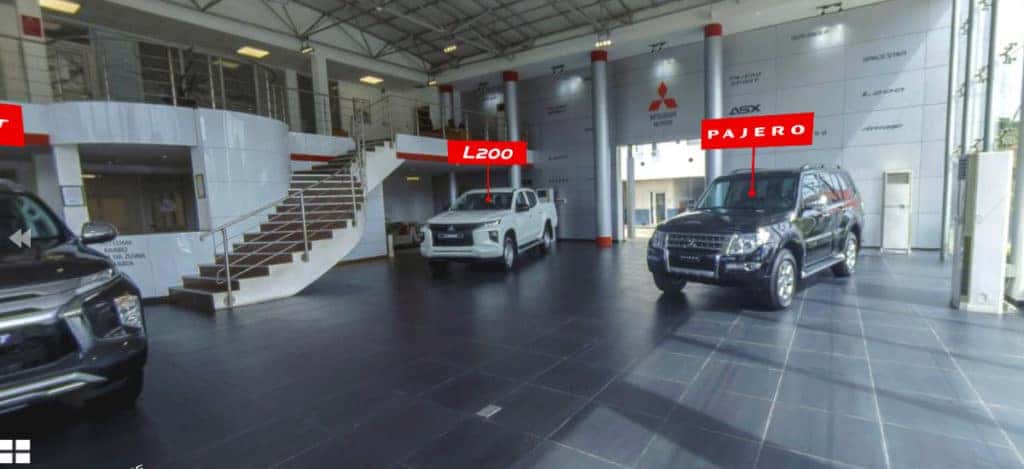 Two years ago, Mitsubishi Motors was doing a little something interesting to share information about the features found on the Mitsubishi Outlander PHEV. A plug-in hybrid electric vehicle (PHEV), some consumers may be swayed away from going green. So, Mitsubishi gave some dealerships in Canada an augmented reality app that could illustrate the hybrid features and benefits for those on the fence but don't quite understand. In today's post-pandemic world, many consumers are worried about going to dealer showrooms, and although many offer an at-home test drive, how does one get a feel for a vehicle and input from affiliates without going to the dealership? Mitsubishi Motors is releasing another technological advancement for consumers to use – a virtual showroom.
Here's the kicker, though. For now, this is only available to those overseas for Mitsubishi Motors in the Nigerian market. Good thing we can always access the Nigerian manufacturer website from here in the states. Even better, the Mitsubishi Motors Nigerian lineup comes with several models we already know – ASX, Eclipse Cross, Outlander, Pajero, Pajero Sport, and the L200 pick-up truck. Now, consumers from all over the world can take a virtual tour of their vehicle of interest without any need for contact until they're ready to take a test drive and/or buy. Plus, being online, a potential consumer could share the link with friends and family to get worthwhile input.
Like any good virtual showroom, this is pretty easy to navigate and figure out. Consumers can get a look at the vehicle from all sides using arrows and even download a brochure. It's definitely sure to attract the tech-savvy consumers of today and being able to get a look at the car in a 360-degree experience without contact is a large plus for a lot of people at the moment.
Depending on how it goes, we'll probably see the same thing on commercial websites for the North American market. At the moment, the virtual showroom is being hosted by the CFAO Group and the Chanrai Group. The two formed a joint-venture, now known as Massilia Motors and the sole distributor of Mitsubishi Motors in Nigeria. The project has even launched a Whatsapp Business plugin for communicating with sales executives about available models. It's really caught up with the times.
"With the launch of our virtual showroom, we expect more customers to explore our models since the challenge associated with physical presence has been resolved," – General Manager of Massilia Motors Limited, Mr. Olatunji Itiola
Interested in checking it out? We think it's worth a look, even if we can't buy a vehicle from Nigeria. The U.S. recently released a list of vehicles now available for import from Japan, but another catch – they have to be 25 years or older. However, that also means they're practically dirt cheap, leaving the buyer with plenty of funds for a restoration project. That Mitsubishi L200 pickup truck has been a consistent winner overseas, and for some reason, it isn't coming to American shores anytime soon. Although the models at mitsubishi-motors.com.ng/en/virtual-showroom-tour are all brand new, the pictures can serve as inspiration for that restoration.
Would you buy a vehicle seen only in virtual space, or does it take a more physical approach? Let us know your thoughts on University Mitsubishi social media.
Photo Source/Copyright: Mitsubishi Motors