Now Is the Time to Import a Sports Car from Mitsubishi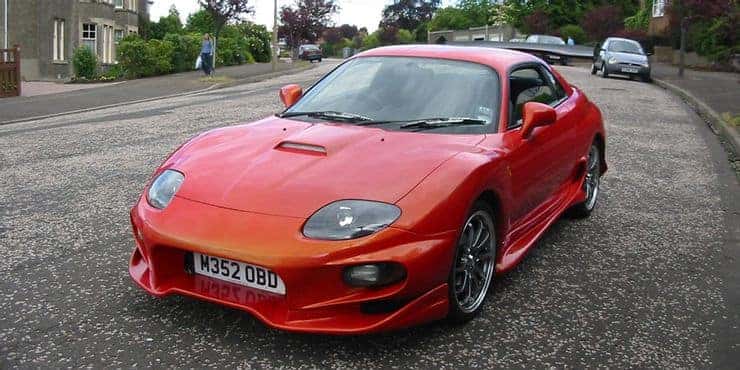 When it comes to being a car enthusiast, people think motorheads or collectors or maybe even someone who really knows their way around the engine. Another way to spot a car enthusiast is someone who has vehicles that some would call unattainable. Sometimes, it's an old car that is no longer sold in the U.S. Other times, it could be a car that was imported. Some of these cars can only be for display, but recently, a nice little loophole, the 25-year law, states that if a vehicle is more than 25 years old, it can be driven on city streets completely legal. Why is this good news? Because a handful of vehicles recently became legal to import, one of which is a call back to the days of sports cars for Mitsubishi Motors.
Let's face it – Mitsubishi Motors is no longer in the business of sports cars. After the Lancer Evolution was discontinued and the last unit sold on eBay, there were none to be had. Racing and sports car fans were lucky if they had an old Lancer or Lancer EVO, known for being a very mod-friendly vehicle. We've seen some concepts from Mitsubishi talking about the revival of the Evolution nameplate on the e-Evolution concept vehicle, a "performance-oriented" SUV, but it's tough to imagine an SUV pulling off sharp-corner turns like the Lancer EVO-8, one of the best well-known vehicles of the Lancer series, border lining rally car status with how well it grips the road. Today, Mitsubishi is all about its SUVs, aside from the Mirage hatchback and Mirage G4 sedan.
Wouldn't it be nice to get behind the wheel of a sports car, when Mitsubishi was still known for racing? That brings us to an overseas vehicle known as the Mitsubishi FTO, manufactured from 1994 to 2000. Doing a little math, that means any units still around from the 1994-1996 model years are not only legal to import but also to drive. One would think it's very costly to import, but most vehicles are between $1500-5000 USD, including the import, destination fee, and shipping. So, why spend that kind of dough on the Mitsubishi FTO?
The Mitsubishi FTO is a call back paying homage to the original line of sports cars from Mitsubishi, the Galant FTO, one of Japan's first sports cars. It sold well and definitely has the striking looks of a sports car. Available with three engine options, ranging from 123 to 197 horsepower, it wasn't anything insane compared to the engines we have available today, but in the early 90's, any vehicle with more than 150 horsepower was thought to be a top-of-the-line coupe or sports car. Heck, a 1990 Corvette had 250 horsepower as a coupe. Able to be paired with a five-speed manual transmission or a four-speed automatic "Tiptronic" transmission (the INVECS-II), the FTO also offered great control for the time, and any car enthusiast that wishes to take this car out knows how to get some modifications and bring this vehicle, shall we say, up to speed?
The Mitsubishi FTO GPX only had 207 units produced, making it a true collectors item and a rare vehicle that will surely get drivers noticed on the road. Add the rarity factor to its cool looks, and the FTO is a pretty great choice. The best part, being that these models are at least 25 years old, buyers can get the best of the best for as little as $10k. A couple thousand for upgrades and you can get a really nice sports car from Mitsubishi Motors again.
What do you think? Is it worth it to import a sports car from the past? Share your thoughts on University Mitsubishi social media.
Photo Source/Copyright: BestCarMag