Evolution of Mitsubishi Infotainment Systems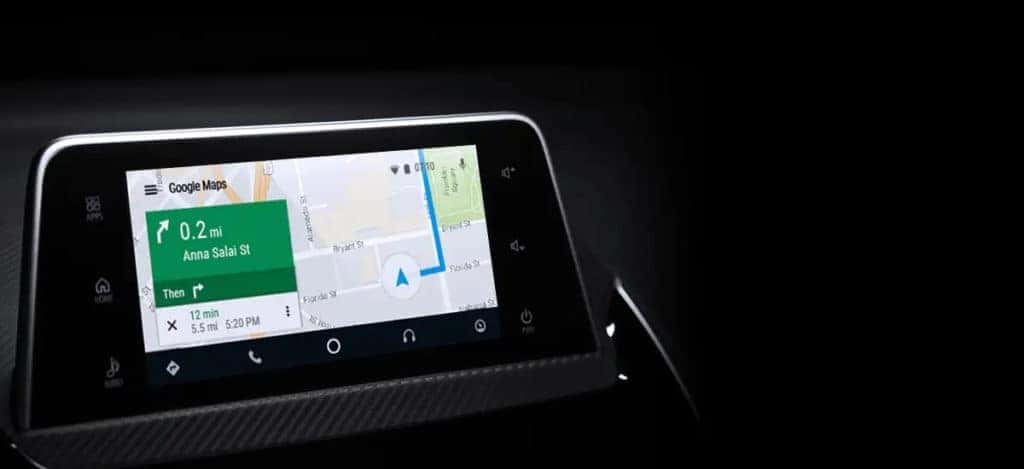 Infotainment systems. Aren't they something? A combination of an information hub and entertainment, consumers can find a type of infotainment system in every automobile, able to do anything from playing music to navigating to their next destination, all on the same screen. Over time, vehicle infotainment systems have become more complicated, able to place calls, write texts, and even use apps. At this point, vehicle infotainment systems are a lot like smartphones on wheels, but not every automaker was quick to adopt the technology. Mitsubishi Motors was slow to make infotainment technology a part of its lineup, but today, the automaker is partnered up with a tech giant.
Smorgasbord of Technology
Back in the day, Mitsubishi Motors didn't offer an infotainment system on any of its vehicles. Not even its flagship, the Mitsubishi Outlander, came with this kind of tech. Instead, Mitsubishi SUVs came with a collection of devices that made up the separate parts of an infotainment system but didn't replace it altogether. Still, it was a pretty valiant attempt.
This collection of technology came down to a pretty nice entertainment system, a 9-speaker Rockford Fosgate premium sound system, complete with a 10-inch dual-voice coil subwoofer, Digital Signal Processing, DTS Neural Surround™, PremiDIA-WIDE Surround, and Dolby® Volume. Opt-in for SiriusXM Satellite Radio/HD Radio. All of this was controlled through a 6.1-inch touchscreen. If consumers upgraded to a 7-inch touchscreen, they also got a touchscreen navigation system that featured 3D mapping that gives Google Maps a run for its money. This NAV system came complete with road speed limits, expanded points of interest, annual map updates, and real-time traffic data. To put a ribbon on all of this, Mitsubishi used the FUSE hands-free link system with Bluetooth to allow drivers to make phone calls or control music with simple voice commands.
Smartphone Link Display
The above combination may have been a great start if looking to replace an infotainment system, but the Mitsubishi Eclipse Cross was the first Mitsubishi Motors vehicle to introduce the Smartphone Link Display. Operated via a 7" touchscreen, consumers could get navigation directions to their next destination while playing their favorite playlists from Apple CarPlay™6 or Android Auto™. Depending on their phone, the Google Assistant® or Siri® was always a voice-command away. Rockford Fosgate returned to help supply the tunes.
Mitsubishi also debuted Mitsubishi Connect on the Eclipse Cross, a smartphone-vehicle connected app that basically connected consumers to their vehicle. Even if away from the car, a consumer could check vehicle diagnostics, lock/unlock your vehicle for keyless entry, dim or brighten headlights, and even access climate control functions. In the case of an emergency, automatic collision notifications, SOS emergency, information, stolen vehicle and roadside assistance, alarm notifications, and a mileage tracker all come with an on-board system.
What's Next?
Honestly, the Smartphone Link Display was a step in the right direction. It's basically what most consumers would find on the majority of vehicles today. Mitsubishi Motors, however, isn't working alone. Part of the Renault-Nissan-Mitsubishi Alliance, Mitsubishi Motors has a lot more options available for its upcoming vehicles. Back in 2018, the Renault-Nissan-Mitsubishi Alliance partnered with Google to bring a new Android-powered infotainment system to future vehicles. There isn't a whole lot of information on that one, seeing as how we only heard about it in 2018 and then nothing, aside from a mention during the 2020 mid-tern plans for the Renault-Nissan-Mitsubishi Alliance.
What comes next? Only time will tell. Follow us on University Mitsubishi social media to find out. Or check out the best Mitsubishi Motors has to offer with the Mitsubishi Eclipse Cross.
Photo Source/Copyright: MitsubishiCars.com