Updated Specs for 2023 Mitsubishi Outlander PHEV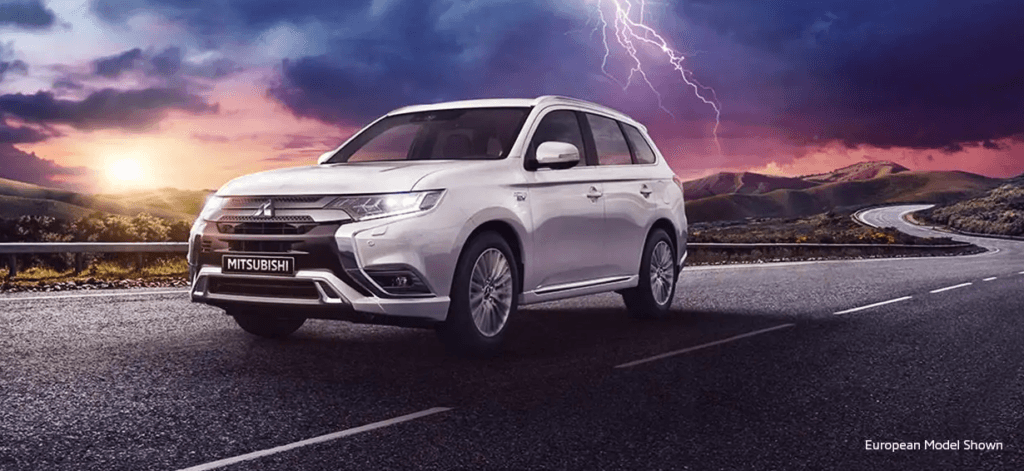 The 2023 Mitsubishi Outlander PHEV is coming to the U.S. market this November, 2022. Known as the world's best-selling plug-in hybrid electric vehicle (PHEV), the Mitsubishi Outlander PHEV, Mitsubishi started releasing next-generation models of many vehicles in the lineup in 2022, and the Outlander PHEV is one of the latest to get some upgrades. With a starting MSRP of $39,845 (plus destination fee), the flagship SUV will land in dealership lots soon enough.
"The 2023 Outlander PHEV is the pinnacle of Mitsubishi Motors' engineering…With 38 miles of electric range and 420 miles of combined range, this vehicle offers the perfect blend of clean and quiet electric motoring with the ease of refueling and no range anxiety that only a gasoline engine can offer. Customers have been reserving cars at Mitsubishi dealers for months, and we can't wait to start delivering on that excitement." – Mark Chaffin, President and CEO of Mitsubishi Motors North America, Inc. 
Those are some pretty strong numbers for a plug-in hybrid electric vehicle. A total range of 420 miles is thanks to the combination of a 2.4-liter MIVEC four-cylinder Atkinson Cycle gasoline engine matched with a 350-volt, 20kWh lithium-ion battery pack. The fuel tank has also been expanded to 14.8 gallons, and the new 2023 Outlander PHEV overall has an estimated MPGe (miles-per-gallon equivalent) rating of 64 MPGe. For those not aware, a plug-in hybrid has some advantages over a regular hybrid vehicle that can only drive with both systems working in tandem and only recharges the battery through regenerative braking. A PHEV can do much more than that.
As stated above, the 2023 Mitsubishi Outlander PHEV can also has a 38-mile all-electric range (AER), meaning that it can drive nearly 40 miles with zero carbon emissions before needing to switch over to the gasoline engine. When drivers need to recharge, they can enjoy the use of the onboard DC fast-charger to recharge the pack to 80-percent in just 38 minutes. It's the non-luxury-brand plug-in hybrid in the U.S. to offer fast-charging. Of course, the vehicle can also be charged using a level- 1 or level-2 wall charger, or the new Charge Mode while driving or parked.
The powertrain is pretty powerful as well with two electric motors. One 114 horsepower motor is attached to the front axle, and the rear axle comes with a 134 horsepower motor. The combined system power to 248 horsepower isn't half bad, and together, they generate a total of 332 lb-ft of torque. Able to handle multiple types of terrain, the new generation of the 2023 Mitsubishi Outlander PHEV also comes with a new generation of Mitsubishi Motors' twin-motor Super All-Wheel Control (S-AWC) system that uses the gasoline engine and front motor to drive the front wheels, whilst the stand-alone rear-mounted motor powers the rear axle. So far, it's the most advanced and best-equipped vehicle offered by Mitsubishi Motors.
No wonder why the Mitsubishi Outlander PHEV is the flagship of the brand, but it might not be for long. Said to introduce a new Mitsubishi Eclipse Cross PHEV soon, the automaker will be focusing on its electrified lineup going forward. It's unclear when a new model will come from the Japanese automaker, but you can find the award-winning Mitsubishi Outlander PHEV at University Mitsubishi today.
Photo Source/Copyright: Mitsubishi Motors