Understanding the Federal Tax Credit on the Outlander PHEV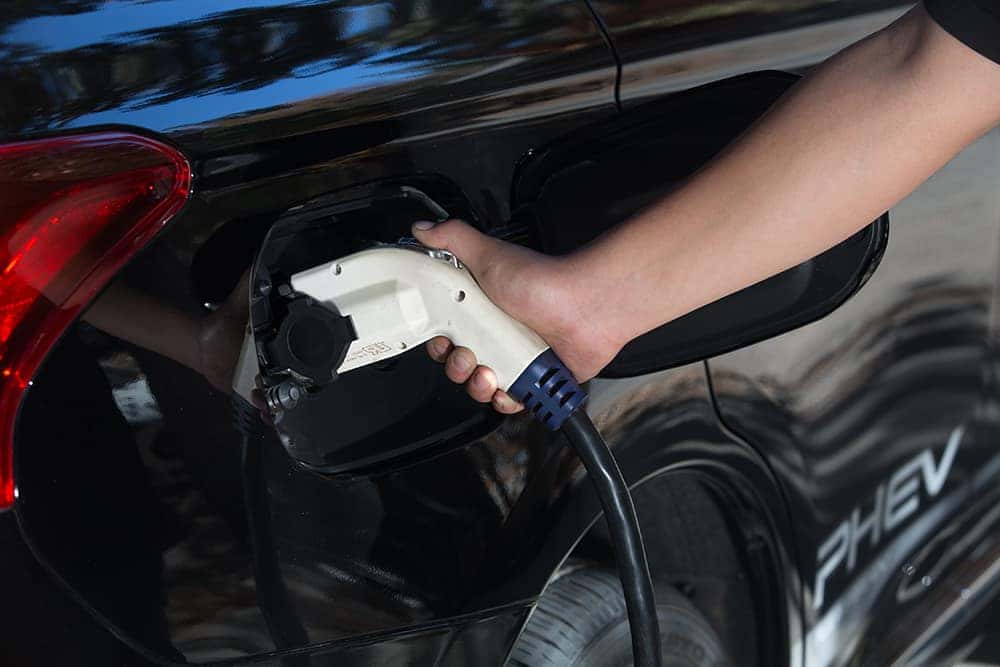 2018 is the first time the Mitsubishi Outlander PHEV has been available in the U.S. and at University Mitsubishi, and that means this is the first year the Outlander PHEV is included on the list of vehicles that are eligible for a federal tax credit. If you have questions about the federal tax credit and how it could benefit you if you purchase a Mitsubishi Outlander PHEV, we have answers.
Mitsubishi Outlander PHEV Federal Tax Credit
Since the Outlander PHEV is a plug-in electric hybrid vehicle, the 2018 Mitsubishi Outlander PHEV qualifies for a $5,836 federal tax credit and it is available to anyone who purchases a new vehicle. The federal tax credit means that taxpayers who owe money in federal taxes will be credited for up to $5,836 against what they owe.
Other Financial Incentives
Aside from the federal tax credit, there are other ways buyers of the Mitsubishi Outlander PHEV can financially benefit. The Mitsubishi Outlander PHEV is a fuel efficient vehicle so it offers buyers excellent savings in fuel costs. According to fueleconomy.gov, drivers can expect to spend $1,200 in fuel costs per year and in five years drivers are expected to save up to $1,250 in fuel costs in comparison to the average new vehicle.
The Outlander PHEV can be powered in one of three ways, by its internal combustion engine, its battery or a combination of both. When the Mitsubishi Outlander PHEV is powered by its electric engine it has a range of 22 miles, and the vehicle doesn't produce any tailpipe emissions during those 22 miles. When the Outlander PHEV is in hybrid mode (powered by its battery and engine) the Outlander PHEV has a combined city/highway fuel economy of 74 MPGe.
Additionally, the Outlander PHEV is covered by an industry-leading warranty, so it offers buyers an excellent piece of mind. The Outlander PHEV is covered by a 10 year or 100,000-mile limited powertrain warranty, a five-year or 60,000-mile limited basic warranty and the battery is covered by a 10-year or 100,000-mile limited warranty.
Interested in seeing how much money you can save with the Mitsubishi Outlander PHEV? Come by University Mitsubishi to test drive some new models. We can show you all of the awesome features of the Outlander PHEV and give you a great deal on a new model.