Top Scenic Drives Around South Florida
Ahh yes, sunny South Florida — where beautiful people, bikinis and delicious latin food is just another day in the life. Yet beyond the beautiful people, from the Florida Keys to West Palm, there are plenty of scenic opportunities to explore South Florida's natural beauty. Let's do some exploring of our own..
Florida Keys

When referencing scenic drives, the Florida Keys is #1 on our list and that shouldn't be a surprise to anyone. The Overseas Highway is 113 miles long and was actually named an All-American Road by the National Scenic Byways Program administered by the Federal Highway Administration. It is also considered one of the world's great scenic drives, and it's the only road that leads visitors to Key West.  While most take highway US 1 to officially enter the first Key, Key Largo, Card Sound Road is another alternative for visitors to explore the beautiful Florida Keys scenery. Drivers heading using Card Sound Road will pass Alabama Jack's — an "Old Florida" joint that is a just on the north side of the toll plaza. The drive from Key Largo to Key West includes 42 bridges including the famous Seven Mile Bridge. Some other cool places to stop along the way include Mrs. Mac's, located at Mile Marker (MM) 99.4, and Robbie's Marina, located in Islamorada at MM 77.5.
Ocean Drive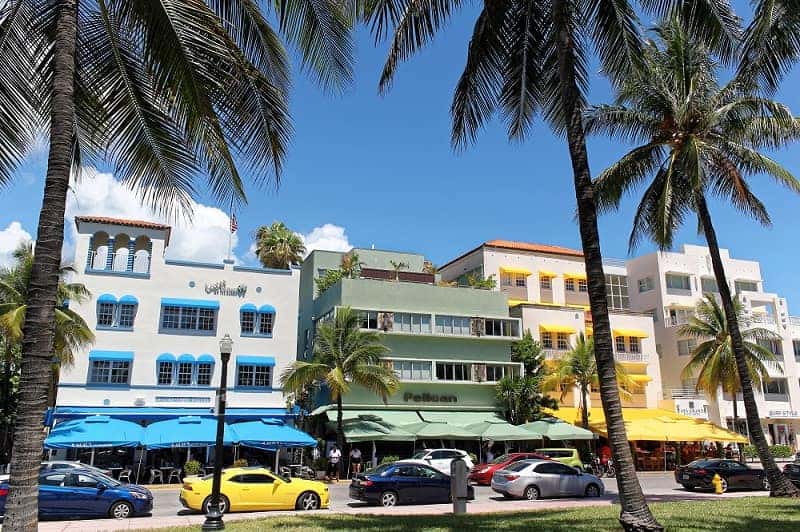 The world famous Ocean Drive — home to models, skaters and sun bathers! Ocean Drive is a strip of streets located on the southernmost point of Miami Beach, also known as the Miami Beach Architectural District, is lined with a bunch of delicious restaurants and even the residence of the late Gianni Versace. Additionally, Miami Beach is known for its Art Deco Architecture and those popular hotels like, The Shore Club, The National Hotel, The Delano, and the Beacon Hotel — just to name a few. Yet, once the sun goes down, the South Beach nightlife goes into full effect. Disclaimer: Walking Ocean Drive might be easier considering Ocean Drive turns into a parking lot after 9 p.m. Another scenic spot located just outside of South Beach is Star Island. Visitors can enter the island off of the MacArthur Causeway from downtown Miami to Miami Beach and can see where some of Miami's famous celebrities reside like Gloria Estefan.
Florida Scenic Highway A1A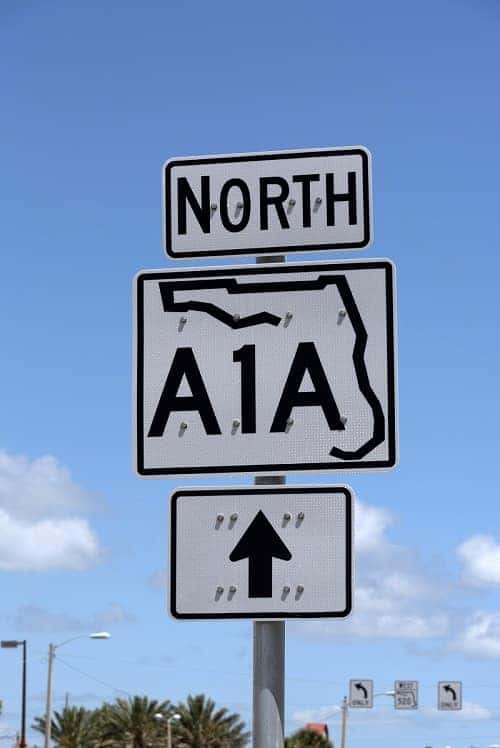 "Strolling along the avenue that's known as A1A" – Jimmy Buffett
Running along the east coast of Florida from Key West to Fernandina Beach, just south of the Georgia Border, A1A is the one street that's closest to the ocean. Keep in mind that in most places, A1A and US 1 are the same road. However, once they run separately, the A1A is home to Bal Harbour (where the wealthy shop on the weekends), Haulover Beach (official nudist beach), Aventura, and North Miami Beach. Beyond that, visitors will hit Hallandale Beach, Hollywood and Ft. Lauderdale (Broward County).
A1A continues through Broward County through Hillsboro Mile where large homes sit on the beach side of the road while their docks and tennis courts are on the Intracoastal side. from Visitors can enjoy the beautiful condos and mansions, while enjoying the beautiful views through Manalapan and Palm Beach.
Some additional spots include:
Ocean Inlet Park
Gulf Stream
Gumbo Limbo Nature Center in Boca Raton
Tamiami Trail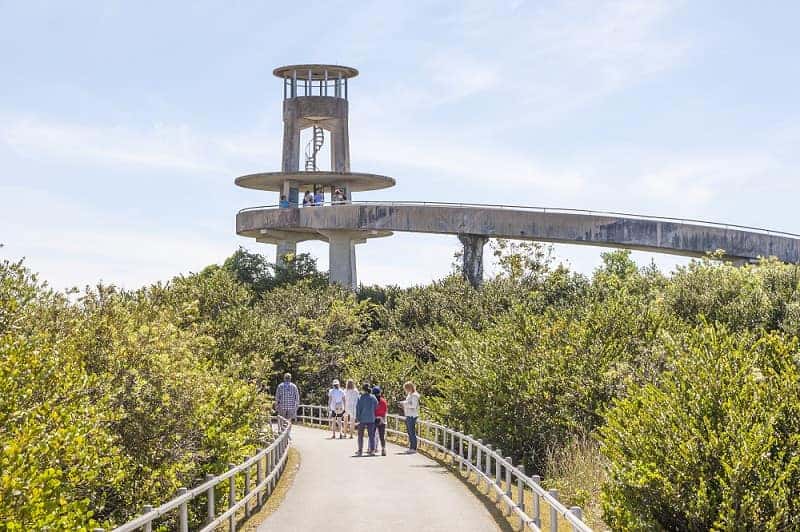 Besides the beautiful Oceans that South Florida has to offer, a little bit more inland is Tamiami Trail. Also known as "Calle Ocho", Tamiami Trail begins in Downtown Miami on Brickell Key and runs straight into the heart of Little Havana, another historic and scenic attraction in Miami. Heading about 18 miles west on Tamiami Trail, visitors will hit the the Big Cypress National Preserve which is part of the Florida Everglades and the Miccosukee Casino which is operated and owned by the Miccosukee Indian Tribe. An additional scenic drive part of the Everglades National Park includes the Shark Valley Visitor Center. Shark Valley is also a bike trail and is a perfect opportunity to see alligators and any other type of animal life that calls the Everglades home.     
Jupiter to Juno Beach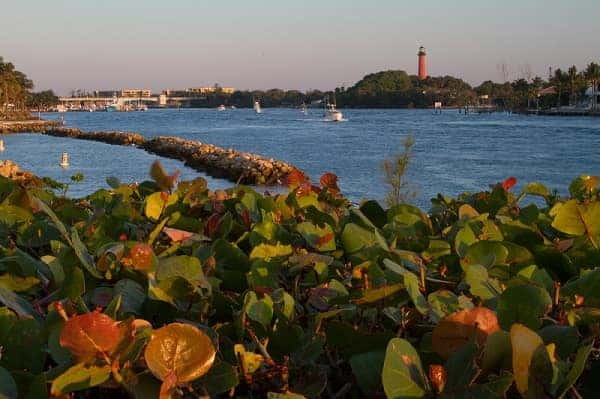 Starting on US 1 south of Harbourside Place in Jupiter, visitors will be able to see just what makes north county coastal living exceptionally unique. In the middle of the typical commercial and residential properties, there's an opportunity to see the grassy dunes and the Jupiter Ridge Natural Area. The Jupiter Ridge is a 271-acre pine preserve and is a perfect place to take a hike and run along the boardwalk and sandy trails. Once visitors turn north onto A1A, they'll hit Juno Beach — which is laid-back drive along the Atlantic Ocean. We recommend visiting the town center of Juno Beach which is located right off A1A onto Celestial Way. Along Pelican Lake, visitors can enjoy the one-mile long pathway which includes a couple gazebos and plenty of ducks and waddling friends along the way.
Share some of your favorite scenic drives on our social media page. We look forward to hearing from you!  
Photocred: shutterstock.com