Then and Now: Mitsubishi Outlander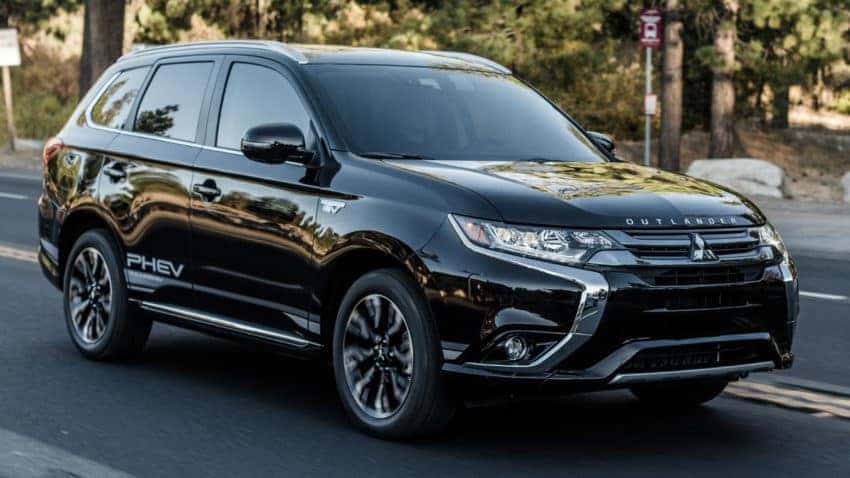 It was in 2003 when Mitsubishi Motors decided to make their entrance into the US SUV market with the introduction of the Outlander, replacing the outgoing Montero. The introductory model provided lots of oomph and customizable options, fully equipped with Mitsubishi's classic 2.4-liter four-cylinder engine – one that was upgraded the following year to boost its horsepower up to 160hp. By 2005, the Outlander had experienced a complete boost in the market thanks to its newly-added features at the time, including an optional manual transmission, newly advanced airbags, and enhanced disc brakes to complement the safety features. In 2006, side impact airbags were introduced along with an anti-lock braking system (ABS) for added safety.  
After only four years on the market, in 2007, the Outlander experienced its first redesign. This redesign consisted of increasing the size of the SUV, and adding a wide selection of optional upgrades such as third-row seating and a 220 horsepower V6 engine – signaling to competitors that the Outlander was an SUV to be taken seriously. No major changes came until 2010 when Mitsubishi redesigned the front and rear fascias, added a new grille, a redesigned hood, an upgraded GPS and an improved LCD display.
2013 marked a big year for Mitsubishi as they cemented their status as pioneers of green tech with the introduction of the Outlander PHEV – the world's first plug-in hybrid SUV. Consumers can now enjoy three driver-activated driving modes: ECO mode, battery save mode, and battery charge mode. The ECO mode allows the vehicle to reduce both fuel and electricity usage at the touch of a button. Battery save mode is the driver-activated mode that conserves energy within the battery pack whenever the energy level drops below 90 percent by operating the vehicle in hybrid mode. Lastly, the battery charge mode will have the engine generate electricity whether the vehicle is in motion or at a standstill and feed the electricity generated back into the battery pack – 40 minutes will grant consumers about an 80 percent charge. The Outlander PHEV can travel a distance of up to 22 miles in all-electric mode and has a combined range of 310 miles.
The Outlander is currently in its third generation, introduced in 2012 – a generation that brought consumers an SUV 200 pounds lighter than its predecessor, thus improving its fuel economy and making it more market-competitive. The interior styling of the Outlander also received many upgrades; among those was the addition of soft-touch material, redesigned seats, and sound insulation to lessen noise disturbance. Nowadays, the Outlander comes with safety features that consumers have come to expect such as a blind spot warning system, rear cross traffic alert, forward collision mitigation, a multi-view camera, lane change assist, and lane departure warning.
For more information about the new 2018 Mitsubishi Outlander and Mitsubishi Outlander PHEV, feel free to contact us here at University Mitsubishi by giving us a call or contact us on our website. Feel like a test drive? Our friendly staff will be happy to help you!
Photo Source/Copyright: Mitsubishi