The Difference Between the New Mitsubishi Mi-Tech and Outlander PHEV Powertrains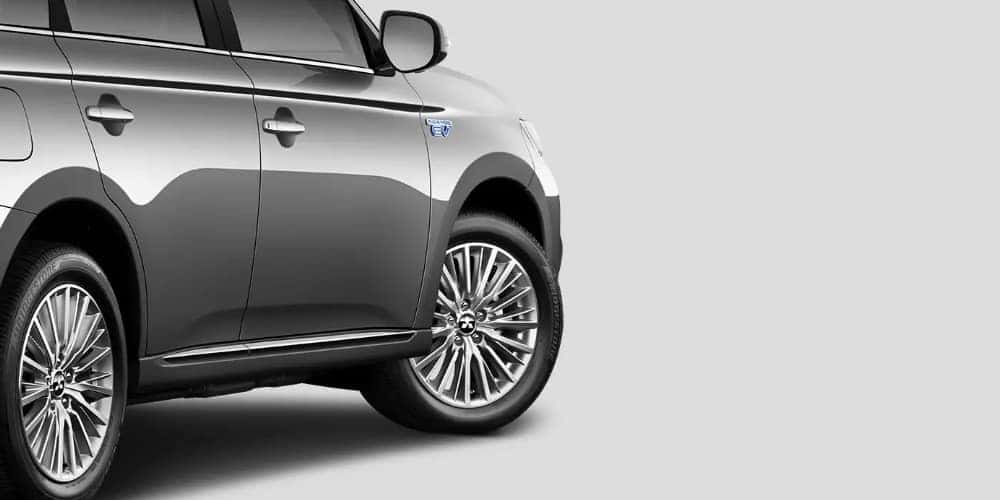 The Mitsubishi Outlander PHEV has been quite the game-changer for the Japan-based automaker. When this plug-in hybrid SUV first came to America, some could say it was perfect timing. The automaker just finalized a new partnership with Renault-Nissan and automakers were starting to wake-up. Alternative fuel vehicles are growing in demand. Big names like the Hyundai Motor Group have been in the mix for years, and competitors at Fiat Chrysler are just starting to get to work. With the Mitsubishi Outlander PHEV getting upgrades for the 2020 model year and the new electric concepts Mitsubishi Motors is bringing to the upcoming 2019 Tokyo Auto Show, there's a lot to look forward to. There's also something different about the upcoming Mi-Tech concept, and as usual, just enough information is leaked so that we can pull it apart before its official debut. How does it stack up against a true blood plug-in hybrid like the Mitsubishi Outlander PHEV powertrain?
Will It Be Replaced?
Take a look at the Mitsubishi Outlander PHEV. Like most plug-in hybrids, the powertrain is made up of an internal combustion engine and a large lithium-ion battery powerful enough to run an electric motor. Under the hood of the Outlander PHEV is a 2.0-liter MIVEC DOHC 4-cylinder engine, able to generate generate up to 117 horsepower and 137 lb-ft of torque, and a twin-AC synchronous permanent magnetic motor that is powered by a 12.0 kWh lithium-ion battery. The front axle has an output of about 80 horsepower and a major torque output of 101 lb-ft of torque, whereas the rear has the same power output, but generates about 143 lb-ft of torque. All-in-all it's not bad for a plug-in hybrid SUV.
There's a lot to love about the Mitsubishi Outlander PHEV. The new 2020 model is getting a luxurious appearance, the new Premium Interior Package is a great choice for consumers who want some high-class style, and the GT and SEL trims come standard with a new second-generation Smartphone-link Display Audio system. However, Mitsubishi Motors also recently debuted a new concept at the 2019 Geneva International Motor Show, the Mitsubishi Engelberg Tourer, and claimed it was made to replace the aging Outlander PHEV. If that's true, then does that mean this new Mi-Tech is the future for Mitsubishi Motors plug-in hybrid powertrains?
At first, we didn't know much. All Mitsubishi press had to say was that the concept was "An electric SUV that delivers unparalleled driving pleasure and confidence over all terrain in light and wind." The concept will feature a new lower-weight plug-in hybrid EV (PHEV) drivetrain, plus an electric 4WD system. As more information comes up, we've learned this powertrain is much different than the standard plug-in hybrid, and Mitsubishi is starting to call their new concept the "go-anywhere" SUV with is quad motor electric 4WD system. Now the automaker describes Mi-Tech as ""An electric SUV that delivers unparalleled driving pleasure and confidence over all terrain in light and wind."
Instead of going the same route as the popular Mitsubishi Outlander PHEV (Hit 200,000 sales in 2019) and using an internal combustion engine as the contrast to an electric battery, the automaker is going with a gas turbine generator and instead of two motors (one for each axle), the Mi-Tech concept comes with four motors (one for each wheel). This allows for torque vectoring on both an axle-by-axle and wheel-by-wheel basis, or, as Mitsubishi Motors would say, it gives the SUV dual motor active yaw control – also known as a system that controls acceleration and the lateral stability of a vehicle for improved performance.
Like all plug-in hybrid vehicles, Mi-Tech will offer consumers the ability to drive on either gasoline or electric-only. Other than that, it seems like a whole new interesting take on the plug-in hybrid powertrain. What do you think of having four motors, each controlling its own wheel? Too much or will the improved performance be worth it? Join the discussion on University Mitsubishi social media.
Photo Source/Copyright: Mitsubishi