The City of London Corp Enlists Mitsubishi for Electrified Fleet to Protect Epping Forest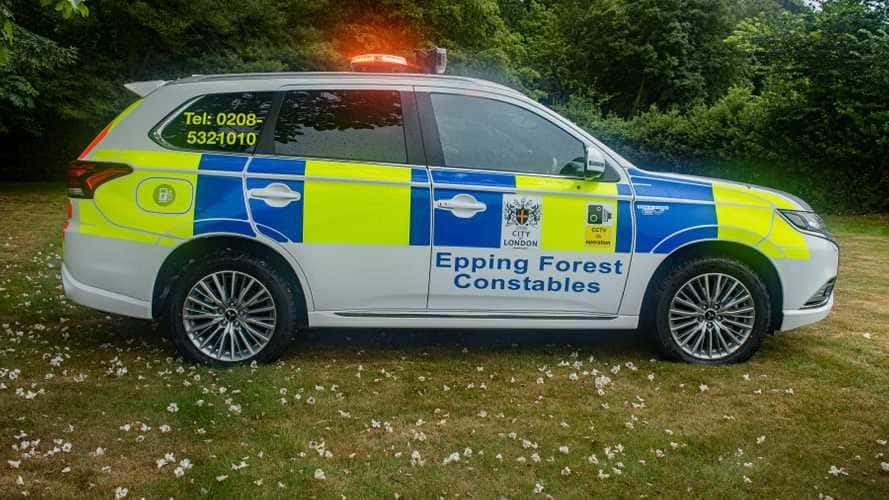 When we talk about the automotive industry, most people would immediately think of their favorite car or a brand they like, and they would be right. When it comes to automobiles, the consumer market is the immediate target that automakers want to appeal to. So, isn't it a little crazy when an automobile has a specialized edition for, say, law enforcement, like the Dodge Pursuit? It may seem weird to see a police force ordering a fleet of Dodge Chargers, modified with police-only features, but it's a common practice. Several organizations partner with automakers for a mutually beneficial relationship, and recently, the City of London Corporation signed a deal with Mitsubishi Motors. The City of London Corporation set a goal of being the first UK authority to run a fully zero-emission fleet, and taking the first step towards that, the corporation is utilizing three Mitsubishi Outlander PHEVs for use in patrol and maintenance of Epping Forest.
Epping Forest is an ancient woodland in London with a lot of history. The City of London Corporation has a Forest Keeper team, kind of like park rangers, that protect the Forest and assist the public while visiting Epping Forest. Well, these park rangers, or Forest Keepers, need to get around Epping Forest quickly. After all, it's 5,900 acres of woodlands, approximately 12 miles long. All of that is covered with It areas of grassland, rivers, ponds, and varying levels of elevation. If a visitor required aid, getting around quickly would be a top priority. It just so happens that the City of London Corporation also wants to protect Epping Forest by lowering the level of CO2 emissions it is exposed to.
"These new vehicles will help our Forest Keeper team protect the Forest and assist the public in a more sustainable way. We are committed to minimizing our impact on the environment and these vehicles were the best choice for us to handle the demands of conserving this ancient woodland. Epping Forest is known as the green lungs of London, and these vehicles will help us to make sure it stays that way. Our ambition is to have a zero-emission fleet as soon as possible by removing, replacing or retrofitting any non-compliant vehicles." – Graeme Doshi-Smith, Chairman of the City of London Corporation's Epping Forest & Commons Committee
With an all-electric range of up to 28 miles, the Outlander PHEV is a perfect choice for the Forest Keepers. They can cover the length of Epping Forest twice a day and never emit a gram of CO2. Now that's one way to protect the forest. Plus, not only does the Outlander PHEV comes with all-wheel drive and plenty of cargo space, but the customized units for the Forest Keepers have been modified to make them full rapid response vehicles.
Some would even go so far as to say that the Mitsubishi Outlander PHEV is one of the UK's favorite plug-in hybrid vehicles. It may be a bit of a bold statement by Clive Messenger, General Manager Fleet Operations, Mitsubishi Motors in the UK, but it's quite clear that the UK does place its trust in Mitsubishi if the City of London Corporation has chosen the Outlander PHEV to serve as its foundation for gradual fleet electrification.
Pretty interesting stuff. Would you like to do your part and help protect Florida's agriculture by going a little green? Check out the Mitsubishi Outlander PHEV at University Mitsubishi.
Photo Source/Copyright: indideevs.com