The 2021 Eclipse Cross Gets A Fresh Look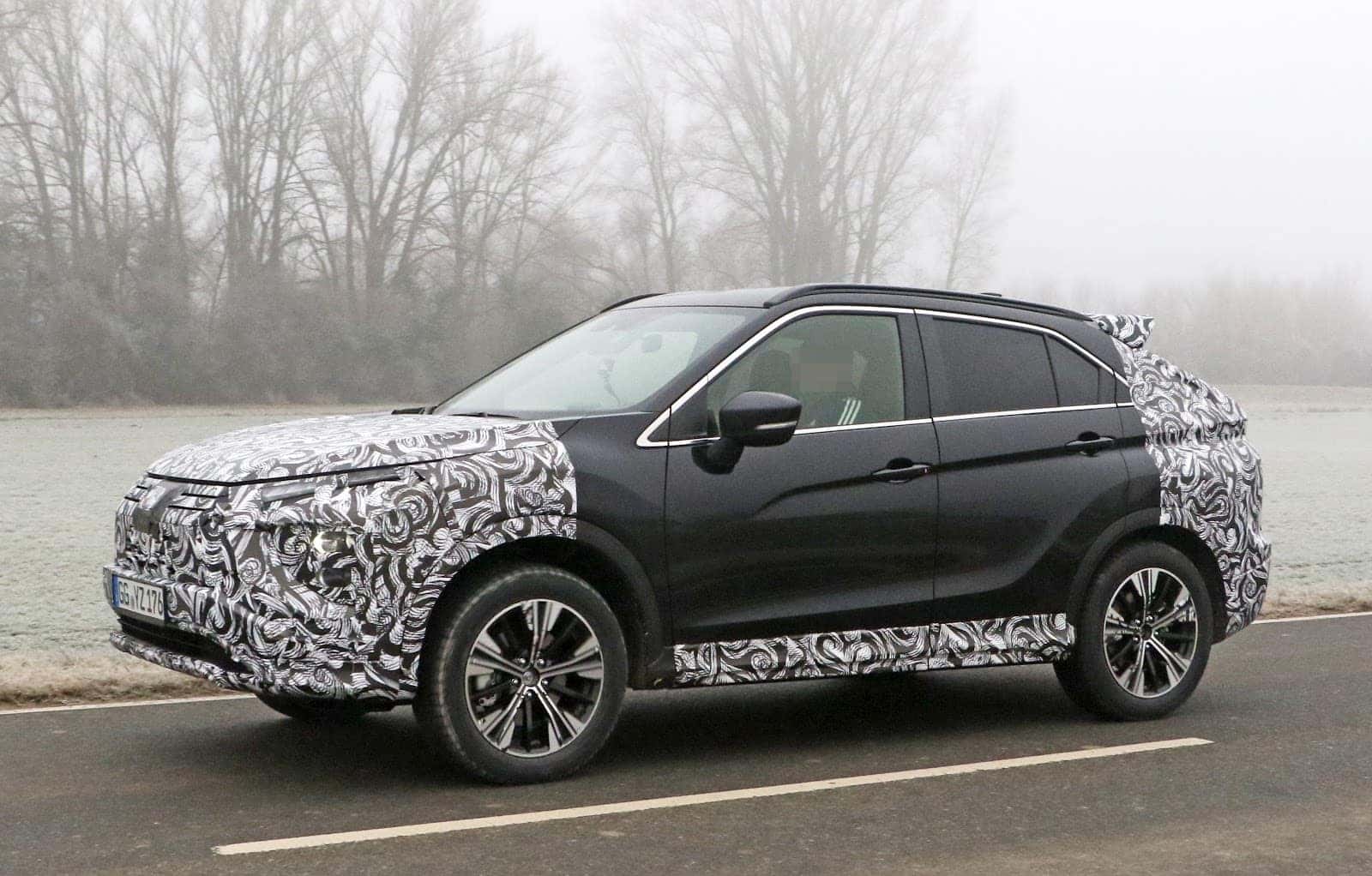 The decision by Mitsubishi to revive the Eclipse name and attach it to a crossover seemed controversial and maybe even a bit shocking, but there's a method to the automaker's madness. It's all part of the company's master scheme to increase its market sales in the U.S. Since 2018, next year's Cross has been on sale but the automaker is still ready to give the crossover a little nip and tuck as part of the mid-cycle facelift.
Thanks to new spy shots from January, we've been given our first look at the 2021 Mitsubishi Eclipse Cross. Although the mock-up was in full dress, there were some visible changes. 
In the front, the revamped Eclipse Cross was presented with headlights that are more narrow and a brand new grille that shows off three bars rather than just two. In the back are more significant changes, the render artist did away with the split rear window design and spoiler that is found on the current model in favor of a design that is more fresh and classic, and also expected to enhance rear visibility.
Meanwhile, we can see that the taillights have been reworked with new elements that are a bit horizontal and stretch onto the trunk lid. The rear bumper has also been redeveloped with a more angular shape, while the rear spoiler has been edited to look more pronounced.
All in all, the proportions have a larger look than that of the 2021 Cross and its quite likely that the interior will include updates like a fine-tuned infotainment system.
Moreover, it is expected that new hybrid and plug-in hybrid versions will join forces with other models in the Eclipse Cross lineup while the 2021 model's 1.5-liter turbocharged inline-4 gasoline engine should follow suit. This unit generates 152 horsepower with 184 lb-ft of torque and is also allied with a continuously variable automatic transmission in this year's model. An official launching date has not yet been announced, but it is expected that the enhanced Mitsubishi Eclipse Cross will be unveiled by the end of 2020.
Current Highlights
In order to get a better idea of what to expect for the 2021 Eclipse Cross, let's take a quick look at the current highlights of the 2020 model. 
Mitsubishi Connect
This is a subscription-based telematics service that offers remote locking and unlocking, automatic collision notification and parental notifications for speed, location and curfew. This year, Mitsubishi also offers over-the-air firmware updates.
Advanced Safety Features
Another highlight is of the 2020 Cross is the state-of-the-art safety features that are included on various trims such as Forward Collision Mitigation, which is an automatic emergency braking system with pedestrian detection. This system will apply the brakes should it sense an incoming collision with another vehicle…or person. The 2020 Cross also includes Blind-spot monitoring, which alerts the driver when a vehicle is in his or her blind-spot.
University Mitsubishi
University Mitsubishi has a plethora of Eclipse Cross models for this year in different colors and in different trims. Prices currently start at close to $30,000, (plus destination fee). Those interested in the 2020 Cross can visit our dealership website and chat with a representative online for assistance.
Photo Source/Copyright: Top Speed