A Solid Argument for the Mitsubishi Mirage Over a Hybrid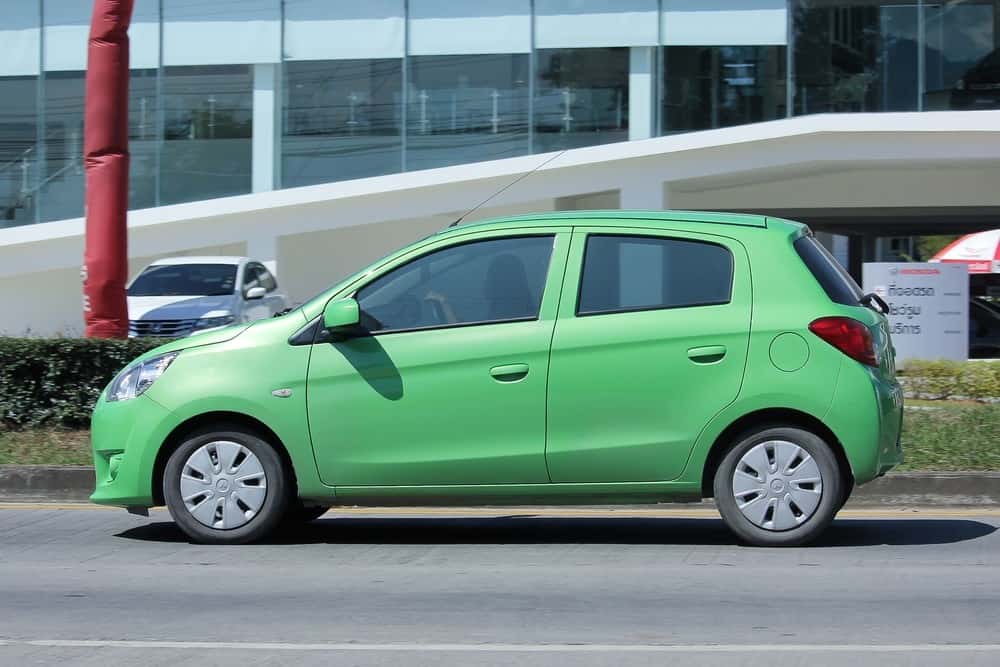 Are you looking for a car with great fuel economy? Many people would say hybrid cars are the best choice if your main concern is driving far without frequent fuel-ups, especially if you're on the road a lot traveling for business. Most of those people would be right, but in the auto world, there's recently been an upsurge of sales for the Mitsubishi Mirage. What was thought to be shot in the dark has actually been an unexpected success.
Let's take a quick look at the sales. First, Mitsubishi wasn't very confident in sales when releasing the Mirage hatchback in 2015, expecting about 7,000 units being sold. By the end of last year, they nearly tripled that number, and there's a good reason why – the fuel economy for the Mitsubishi Mirage is phenomenal! It's one of the reasons why we talked about it in our article for summer road trips.
When traveling with friends, plenty of space is important, and the Mirage can seat up to five people with enough legroom for everyone. Starting at an MSRP of only $12,995 many would think the 2017 Mitsubishi doesn't have much in terms of technology, but they couldn't be more wrong. Not only is the price of a Mirage about half of most hybrid cars on the market, but it comes with a 4-speaker audio system with a USB port, remote keyless entry, and LED combination taillights. For two-thousand dollars more, it comes packed with a Bluetooth hands-free phone system to make calls and stream music, a rear-view camera, a 6.5-inch display with smartphone link, Apple CarPlay, and Android Auto.
Now, with a small engine, the horsepower is a little low, sitting at 78-hp with 74 lb.-ft. of torque. No one drives a compact hatchback expecting a sports car though. The Mirage has a fuel economy of 37 MPG in the city and 43 MPG on the highway – that's a lot less gas money to split between yourself and your friends this summer.
Instead of spending twenty-grand or more on a hybrid car, why not take a good look at the 2017 Mitsubishi Mirage instead? Save a couple thousand and spend it on a romantic getaway, a family vacation, or treat yourself!
Photo source: Shutterstock.com
Photo copyright: nitinut380