Return of the Mitsubishi Eclipse As a Crossover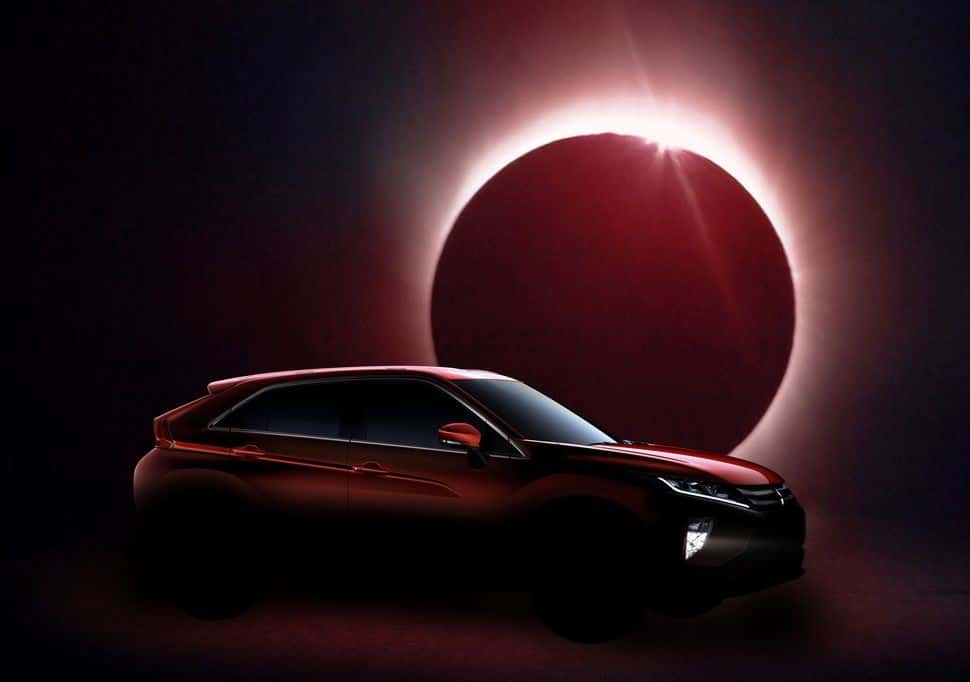 About a month ago, we were talking about the new Mitsubishi crossover set to debut at the 2017 Geneva Motor Show. There was a lot of internet speculation, and there were some good possibilities of what the vehicle may be. However, no one expected the revival of a sports car as a crossover. Can the Eclipse really reclaim its fame in a new class?
If you need a refresh of the announcement and the details leading up to it, we wrote about the eX Crossover concept debut here. It doesn't seem like that's the case anymore, or maybe it is and we just need to wait until its debut to know if this is the AI eX crossover Mitsubishi talked about last year. In all honesty, we're thinking the announcement of the Eclipse Cross is a publicity stunt, given that this year there will be a visible solar eclipse across North America on August 21.
Little history lesson for you folks, talk about a throwback Thursday (#tbt, #throwbackthursday). The Mitsubishi Eclipse was a compact sports car produced between 1989 and 2011; it also had a convertible body style, both of which were marketed in various countries and all of North America. The original Mitsubishi Eclipse met its demise in 2012 with its fourth generation model – a bit of a shock, being that around this time, Mitsubishi Motors was the fastest growing Japanese brand in the U.S. auto market, but the fourth generation makeover left a bad impression on just about everyone.
The Mitsubishi Eclipse ended with five trim levels, with the most powerful engine being a 263-horsepower 3.8-liter 24-valve SOHC Mitsubishi 6G75 engine paired to a six-speed manual or a five-speed Sportronic automatic transmission. At the time, wireless connectivity wasn't integrated into cars yet, so CD/MP3-compatible audio systems were all the rage. It was a six-speaker system, and many features we see today were included. This includes an anti-theft engine immobilizer, auto-off halogen headlamps, a dual-stage six airbag safety system, heated front seats, heated door mirrors, and an automatic dimming rear-view mirror.
Now, we don't know a whole lot about the new Mitsubishi Eclipse Cross aside from the fact that it's the rebirth of the Eclipse as a crossover. This is final nail in the coffin as it were that Mitsubishi is definitely moving away from conventional passenger cars to utility vehicles with the rest of the auto market. Seriously, what's the deal with that?
The new Mitsubishi Eclipse Cross will have coupe-like lines to give it a sporty sense. Makes sense since this crossover is supposed to be slotted between the popular Mitsubishi Outlander and even more popular Mitsubishi Outlander Sport. Plus, there's all the Nissan parts sharing to consider, putting Nissan components into Mitsubishi vehicles. How much of that has been integrated into the Eclipse Cross, if any, is unknown, but we'll know in March.
Photo Source/Copyright: CNET.com