Renault-Nissan-Mitsubishi Talk About Creating New EV Company Ampere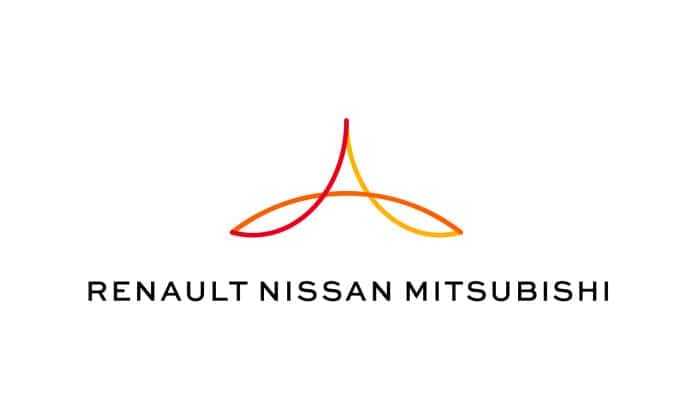 With every major automaker and automotive group making the shift towards electric vehicle (EV) development, the only way to survive in the new market is to develop new EVs and do it quickly. Many automakers released a new business strategy for the rest of the decade, with most estimating as much as 50 battery-electric vehicles (BEVs) being added to the lineup. The Renault-Nissan-Mitsubishi Alliance announced its own plan, Alliance 2030, and at least 30 BEVs are set for production. To streamline EV production, the automaker leading the Alliance, Renault wants to split up the companies' focus between gasoline internal combustion engines and EVs by creating a new subsidiary solely focused on EVs.
Plans for a new EV facility were announced by Renault back in May 2022, and discussed investing into a new company and the new EV facility with Alliance partners Nissan Motor Co and the Mitsubishi Motors Corporation (MMC). With all three automakers sharing resources, and 90-percent of all future EVs produced on one of five platforms designed between the three, it's starting to become clear that these same resources are starting to become lost in a jumble of which direction to focus on. By investing in a new company, internal combustion engines can stay in their lane, and vice-versa.
Renault is clearly on board to create a new company, and it would seem that Nissan is also looking to hold a large stake in the new subsidiary, code named Ampere. The automaker is considering an investment as much as 15-percent, and with its cross-shareholdings with Renault, the two will mutually benefit from the new company. Nissan also holds a controlling 34-percent stake in Mitsubishi Motors and could always strong arm the automaker into making an investment, but the Japanese automaker holds no cross-shareholdings with Renault, making the automaker wary.
"We are studying the outline. But at this moment, we have yet to examine this matter in greater detail as to whether we will decide to make an investment…This matter will call for an understanding of our shareholders and board members. It is not something we can decide in a short time." – CEO Takao Kato after announcing the company's quarterly financial results
It's true, MMC saw a huge spike in sales in 2022. Mitsubishi Motors gained a stronger foothold in North America, reporting a 43.3-percent increase of YTD sales in comparison with 2021, and the second-best year-to-date (YTD) performance in the history of the Mitsubishi Outlander (new generation released in 2022). It's also true that Renault is keeping Mitsubishi alive in Europe with a rebadged Clio model, and a hybrid model could be on the way. So far, however, the only electrified model Mitsubishi has is the Outlander PHEV, but, it's been a great success.
To continue its survival in North America, and the U.S., Mitsubishi Motors will eventually need to join the new trend and release an EV or battery-electric vehicle (BEV). If the Alliance is planning to open a new company and facility to meet its EV production goals by 2030, then it would be a good idea for Mitsubishi to join and invest. The future will tell the story soon enough.
Want to keep up with all things Mitsubishi and the Renault-Nissan-Mitsubishi Alliance? Follow along with us on University Mitsubishi social media.
Photo Source/Copyright: Renault-Nissan-Mitsubishi Alliance