Renault-Nissan-Mitsubishi Moves Forward with Six-Year Plan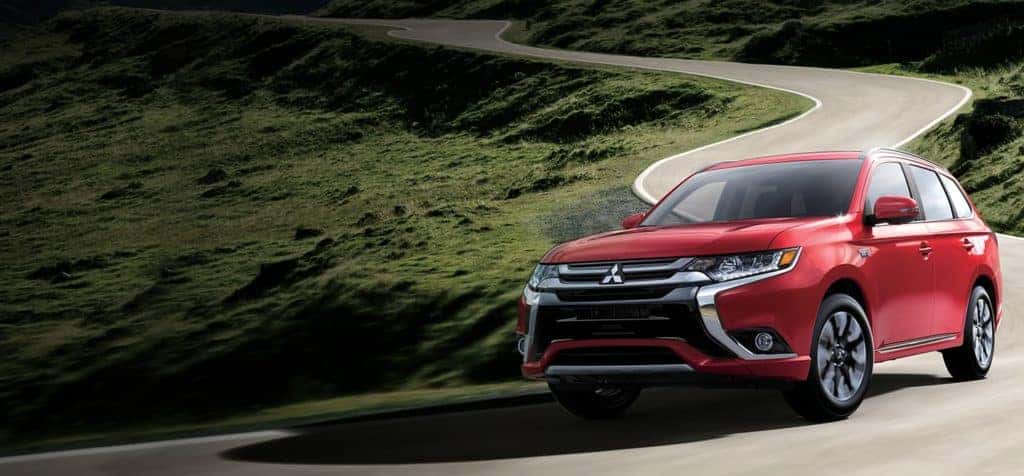 Do automakers always release their big five-year plan around the same time? If it isn't Fiat Chrysler Automobiles discussing their break into the alternative fuel market and electric vehicle (EV) industry, or touting their connection to the autonomous self-driving car Waymo project through Chrysler, then it's another automaker like Mitsubishi Motors. Although no official reports have been given, not so long ago did the Renault-Nissan-Mitsubishi Alliance have to put to rest rumors about a merge and talk to stockholders about moving forward. With the current sale projections, it's clear what direction the alliance will be heading.
Five Year Plan?
With big names like Fiat Chrysler Automobiles making statements like, "We're going after Tesla," that's quite the claim to make in today's auto industry. Every automaker is looking to get in on the next big thing before the automarket becomes oversaturated, like SUVs and crossovers have done already. As we head towards the tipping point, automakers are getting more involved, whereas other automakers like Kia, Chevrolet, and Mitsubishi Motors already have a foothold. With the Renault-Nissan-Alliance, that foothold is even stronger.
Soon after Carlos Ghosn, the Renault-Nissan-Mitsubishi Alliance Chairman talked to stockholders at the annual shareholders meeting for Nissan and Mitsubishi, news for Mitsubishi Motors famous hatchback came out, with the new Mitsubishi Mirage based off the Nissan Juke. This will be the first real cross-brand vehicle to come out from the alliance, but cross-brand electric vehicles and hybrids are also in the mix. The Renault-Nissan-Mitsubishi Alliance is looking into the 2018 Mitsubishi Outlander PHEV to advance their plug-in hybrid technologies, and the Nissan Leaf may benefit Mitsubishi with their discontinued Mitsubishi i-Miev electric vehicle.
"Our member companies continue to lift unit sales in multiple markets, reflecting our brands' competitive and attractive offerings. This strong sales performance in the first half of 2018 shows we are on track with the forecast we set in our Alliance 2022 mid-term plan." – Carlos Ghosn, chairman and chief executive officer of Renault-Nissan-Mitsubishi.
The Alliance 2022 plan mentioned is the six-year mid-term plan for Renault-Nissan-Mitsubishi. By the end of 2022, sales are expected to hit 14 million a year. This success is heavily reliant on the brand-sharing of common platforms and powertrains, while sharing innovation in electrification, connectivity, and autonomous drive technologies. Self-driving cars are another breed bleeding into the market, but for Mitsubishi and the alliance, prototypes and robotaxis are in the lead for now.
EV Sales in Europe
Now with the Renault-Nissan-Mitsubishi Alliance going strong, the world's largest automotive alliance is seeing the fruits of their labor, with the member companies unit sales rise to 5.1 percent, to a new record of 5,538,530 vehicles in the first-half of the year, or the first six months to June 30. Moreover, the Alliance saw an increase in demand in product segments including crossovers, sports utility vehicles, and pick-up trucks, as well as zero-emission electric and plug-in hybrid electric vehicle (PHEV) models. One can bet the new Mitsubishi Eclipse Cross helped with this, but the sales show how much the auto market is shifting towards alternative fuel, and the alliance already has a head start.
The Nissan Leaf has sold over 47,000 units so far this year, the Renault Zoe and Kangoo Z.E. all-electric vehicles together made up 21.9-percent of all the electric vehicles sold in Europe, and Mitsubishi Motors remained the market leader in the PHEV SUV segment with continued orders for its hybrid-electric Outlander. Now that's a great milestone for Mitsubishi after their addition to the alliance, what a come back!
Five-year plan, six-year plan. Either way, Mitsubishi Motors and the alliance are kicking butt. Follow us on University Mitsubishi social media to keep up-to-date. Or stop by University Mitsubishi and check out the plug-in hybrid that makes Mitsubishi Motors number one.
Photo Source/Copyright: MitsubishiCars.com