Renault, Nissan And Mitsubishi "Upper Bodies" Unite Them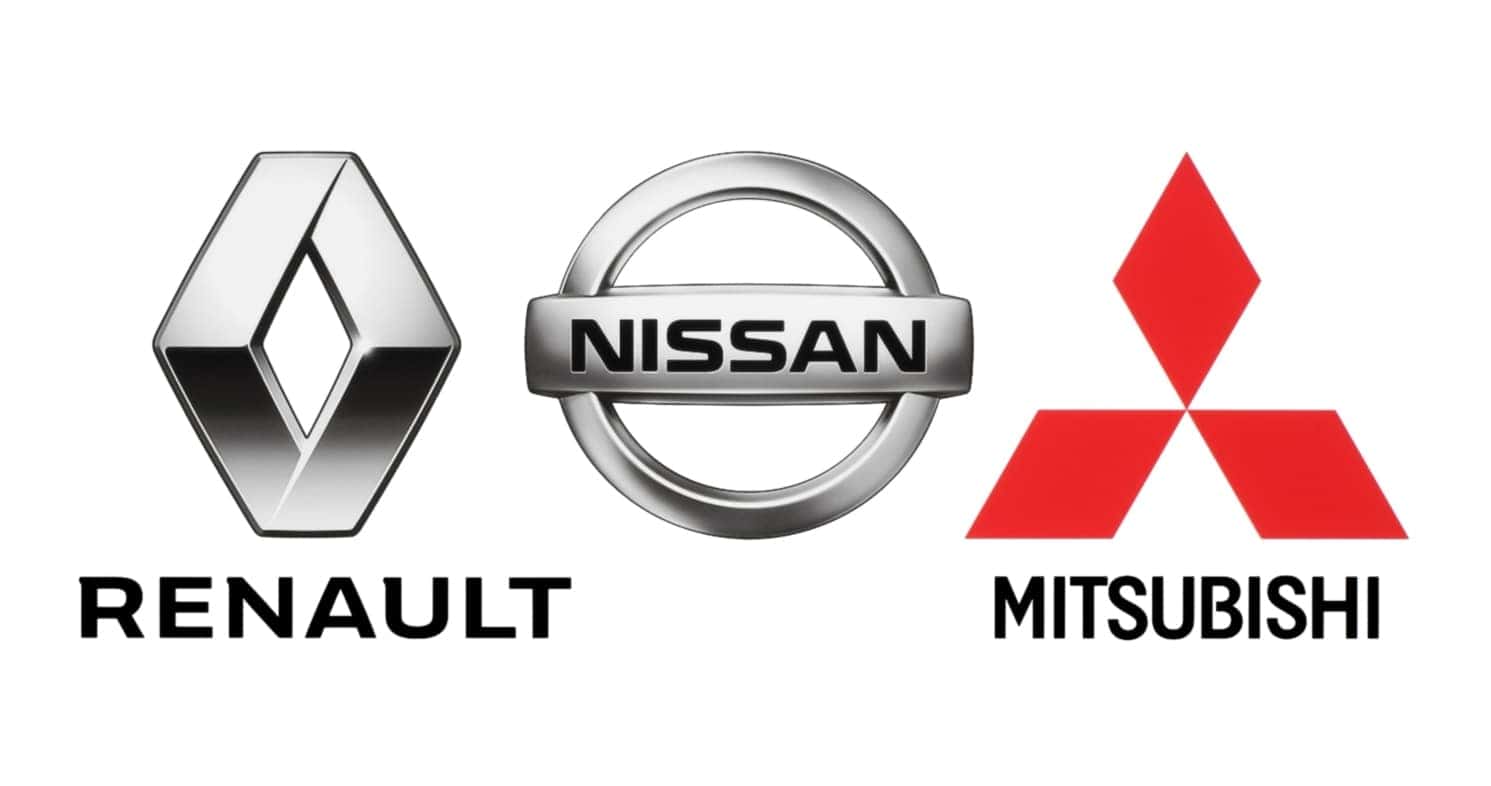 The union between the big name automotive companies, Renault, Nissan, and Mitsubishi is one of the most dynamic powerhouse collaborations to date. When it came to fruition, it was initially made with the purpose of merging efforts of just Renault and Nissan, until Mitsubishi came into the picture when Nissan purchased it. Unfortunately, this alliance was not met without much controversy, as the former CEO and/or chairman for all companies, the disgraced Carlos Ghosn's arrest risked terminating the collaboration, however, the trio has declared a "leader-follower" arrangement that should be able to make it work. The companies also revealed that they would share "upper bodies" of the models of the same division along with their platforms.
At the Groupe Renault Press Conference Sunday, May 29, there were some questions raised if uniting these "upper bodies" insinuated badge engineering, especially since this is something that the big three have individually done plenty of times before with their regular vehicles. 
Clotilde Delbos, Chief Financial Officer of Renault, said that is not the plan and if it was, it would be a mistake. The goal with the upper bodies wasn't to refashion all of what they've done with each company. There are things clients are not aware of, which can be common, it's also something Delbos dubbed as "first upper body." Sadly, she did not say what this layout would entail. 
This is a move beyond the Common Module Families (CMF) strategy. If the companies can share the platforms and the first upper body, they can hoard up to 40 percent in savings. Delbos also mentioned that each company will have its own groups developing the first upper body or what she calls "sister upper bodies", which would make sure that each vehicle would resemble a conventional Renault, Nissan, or Mitsubishi.
It seems that they will be working together on the first upper body so that the sister upper bodies on each of these groups will advance later and achieve their goal of customizing each vehicle.
Delbos thinks that this is the perfect approach since customers who prefer a Renault don't particularly consider Nissan or Mitsubishi vehicles as prospects. The same goes for other brands involved. What this means is that Delbos doesn't think a client who intends to purchase a B-segment hatchback vehicle will care or even entertain the idea of all three brands due to his or her own likings.
Since they are waiting for Luca de Meo to take over as CEO, the interim CEO also spoke and said that they would prefer that all cars of the same segment from the three companies can be manufactured in the same factor. Doing this will decrease unoccupied capacity and enable plant closure, which would be another way to cut costs. Overall, Renault wants to save €2 billion and also let go of 15,000 employees.
What this alludes to is that the Nissan Ariya model will likely already be completed in order to make way for Renault and Mitsubishi spin-offs. The plug-in models from Renault could also introduce Nissan options. An example of this would be that the Captur plug-in could aid a Juke plug-in to be sold in due time. The upcoming Mitsubishi Outlander PHEV could lay the foundations for the new Renault Kadjar, even though it's more likely that the Nissan Qashqai will lead the group.
Concerning the technologies, it's unclear whether or not they will be shared. Renault expressed interest in solid-state batteries but the question is, if it happens to see an electric vehicle with them, will the other two alliance members mimic this pattern? Only time will tell.
University Mitsubishi
One thing that we can guarantee is that you can find the perfect new family SUV and for a great price at our dealership, University Mitsubishi. We sell fan favorites like the Eclipse Cross and Outlander Sport in different colors and variants. Those who are interested in any of our models can chat with view our online new car inventory and chat with a representative virtually for further assistance.
Photo Source/Copyright: Shutterstock via rvlsoft