Recent Sales Show an Interest in Hatchbacks and More Crossovers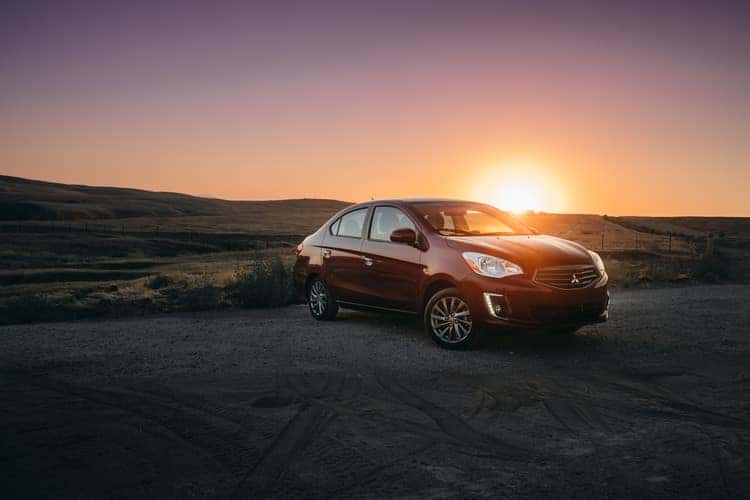 Mitsubishi Motors recently hit a large for the corporation last month (July 2019) when it passed the milestone of exporting four million vehicles from Thailand, home to three car production plants and an engine facility in Chonburi Province. Together, they make up the company's largest manufacturing center outside of Japan. Now with second-quarter sales being released from automakers, we can get a better look at what kind of vehicles may be most successful in the near future. Earlier this year, April 2019, the Mitsubishi Outlander PHEV hit its own milestone of 200,000 units sold worldwide. Even so, based on the recent July 2019 sales, crossovers and hatchbacks are becoming the driving force behind Mitsubishi Motors.
SUVs and Alternative Fuel
For the past several years, Mitsubishi Motors has been primarily focused on their flagship, the Mitsubishi Outlander SUV, and its cousin, the Mitsubishi Outlander Sport. At the same time, the automaker has been placing a larger focus on crossovers and alternative fuel vehicles. When the Outlander PHEV came to America, it was a big hit and gave Mitsubishi credit in terms of plug-in hybrid technology. In the Renault-Nissan-Mitsubishi Alliance, their plug-in hybrid technology is winning a lot of points.
Knowing that, the recent sales for Mitsubishi Motors is quite interesting. The Mitsubishi Outlander SUV has sold a little over half of the units sold in July 2019 when compared with July 2018. Sales for the Outlander year-to-date are only up by 1000 units. Interestingly enough, the flagship vehicles aren't carrying the weight.
Hatchbacks and Crossovers
Based on the sales for July 2019, the Mitsubishi Mirage, the most fuel-efficient non-hybrid vehicle sold in America (based on EPA estimated mileage rating from www.fueleconomy.gov), went up by 3.7-percent in comparison to its sales year-over-year. On a year-to-date basis, the increase of 3.7-percent may seem small, but it's good news for small cars. With the industry shifting towards crossovers and large vehicles, hatchbacks are a wonderful medium that defies the current norm.
In addition to the increase in Mirage sales, the Mitsubishi Eclipse Cross is also doing very well. Even with all the initial hate, the Mitsubishi Eclipse Cross has won several awards and recently, the Eclipse Cross earned a Top Safety Pick from the Insurance Institute for Highway Safety (IIHS). That's no easy feat, needing to pass several crashworthy tests to make sure a vehicle is safe and can protect the driver and passengers.
So far, the Mitsubishi Eclipse Cross already has a lot more sales than it did in 2018. Like a lot a lot. If we were to compare the year-to-date units, the Eclipse Cross is up by 76-percent. That's a huger increase in a year. Yes, small cars and hatchbacks are still here to stay, but the auto market does love its crossovers. Together, the Mitsubishi Mirage and the Mitsubishi Eclipse Cross continue to make 2019 Mitsubishi Motors best calendar year-to-date sales since 2007.
What are you in the mood for? Want to stick with a four-door passenger car with a little style and plenty of fuel economy like the Mitsubishi Mirage? Or is the stylish Mitsubishi Eclipse Cross more your mood? Check them out at University Mitsubishi.
Photo Source/Copyright: MitsubishiCars.com