New Concepts from Mitsubishi in Tokyo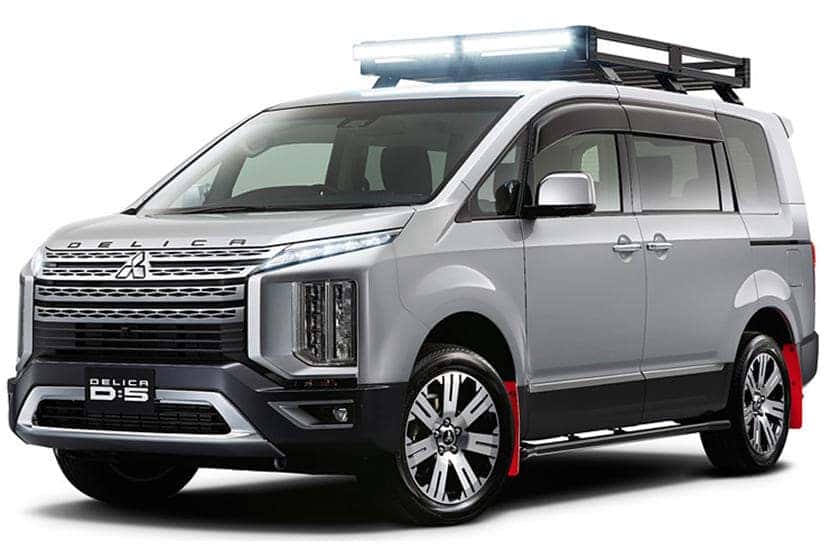 Well, it seems 2018 was the perfect time for Mitsubishi Motors to gear up with their new alliance to Renault-Nissan and start working on new designs. The Outlander PHEV coming to America was a long time coming, and the Mitsubishi Eclipse Cross was sports car gone crossover and the last to come strictly from in-house. Next up, coming to the 2019 Tokyo Auto Salon in early January 2019, is a Mitsubishi minivan America might actually want to see. It's the Mitsubishi Delica, and based on various concept art and photos, as Candyman said in Django Unchained – "Gentlemen, you had my interest. Now, you have my attention."
The original Delica that was revealed in Japan in November 2018 was what many could call a cargo van. The outside certainly looks like a cargo van, but it's missing the sliding doors and died out. The original Delica in the 1990s was sort of a mish-mash of an apartment and an automobile that puts the Scooby Doo mystery van to shame. Seriously, what is this?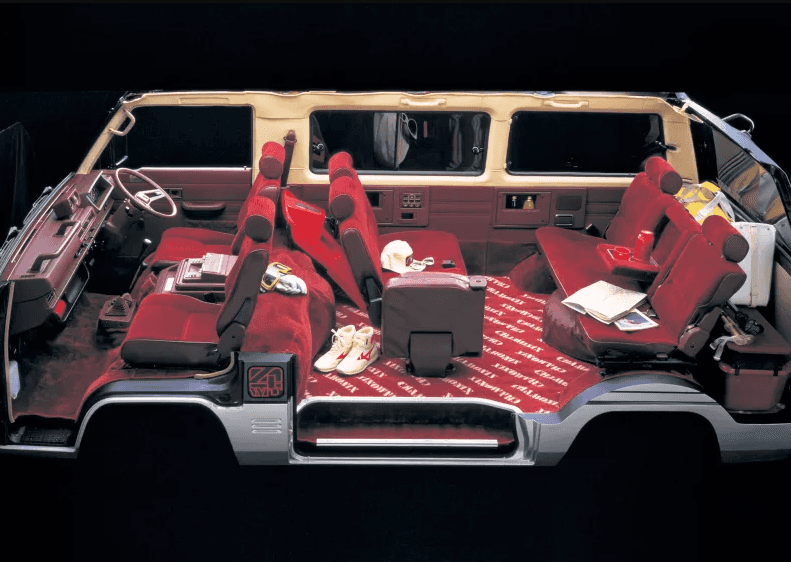 If an upgraded version of this interior was coming to the Tokyo Auto Salon, then it would make sense. Mitsubishi Motors is heading into the self-driving autonomous direction, so having a three-row crossover or SUV where not all passengers need to be facing forward, maybe even swivel seats in every row, is a large possibility with self-driving automobile technology. The concept for the Delica…is not that. The interior looks a little cramped, actually.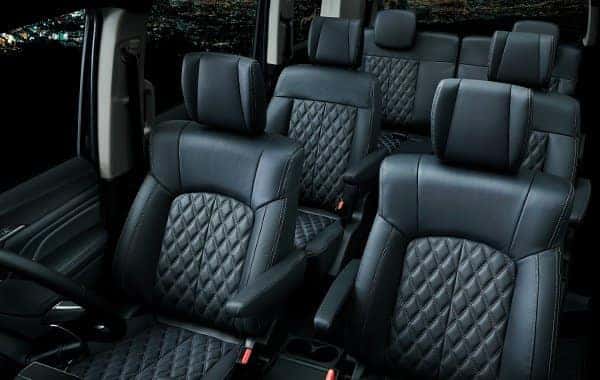 This new Delica concept coming to Tokyo, an alternative of the cargo van relative, is said to be powered by a 2.2-liter DI-D turbo diesel engine that can generate 170 horsepower and 289 lb-ft of torque, paired to an eight-speed automatic transmission that sends powers to the front wheels. Front-wheel drive (FWD) is the standard drivetrain, but the van may be able to come with all-wheel drive (AWD) by the time it's released. The Delica actually looks a lot like an off-road minivan, equipped with LED lights, heavy-duty guard rails, under-guard bars, red mud flaps, and a few other accessories that make it off-road capable. This Delica, or any Delica, may not come stateside though, but that's where North American vehicles do get a taste of the new Mitsubishi Motors.
Also coming to the Tokyo Auto Salon is a what Mitsubishi is calling a "Street Sport" variant of the Eclipse Cross and Outlander PHEV. There's not a whole lot of word on this, but with automakers starting to come out with lineups made specifically for GT and luxury, Mitsubishi is joining the race with their own lineup. We can see a pattern with these "Street Sport" vehicles, especially in their aesthetics.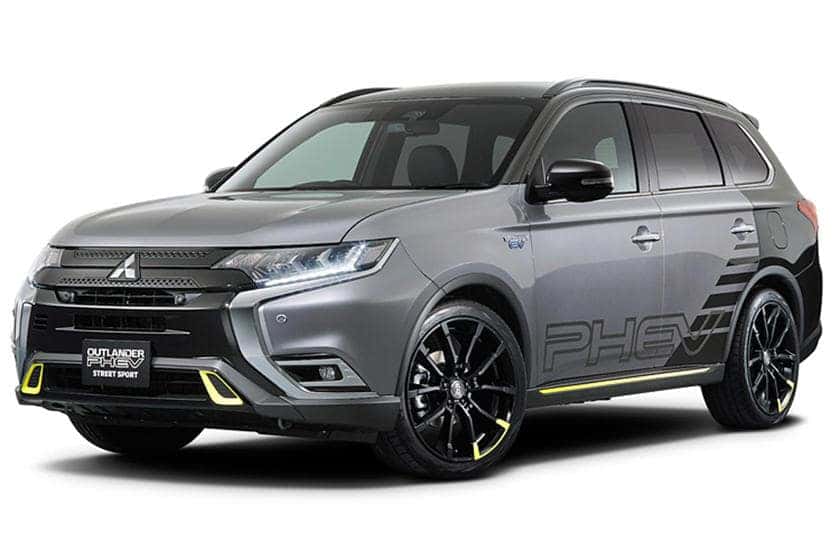 Racing graphics, vibrant colors, new wheels – yeah, that might say "sporty", but does it perform like it? Sure, the Outlander PHEV Street Sport looks cool with a two-tone titanium grey metallic paint job, black stripe body graphics, black mirrors, yellow accents, a front spoiler, and unique 20-inch alloy wheels wearing Yokohama tires. There are very few details about the powertrain, however. The same can be said for the Eclipse Cross Street Sport, with the same upgrades ala front spoiler, yellow accents, and new 20-inch wheels with a five-spoke design.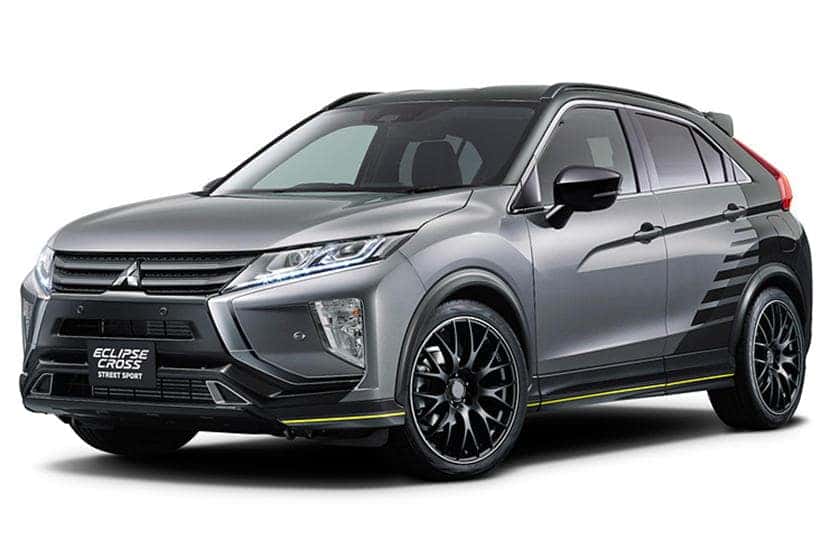 Like the Mitsubishi Triton though, none of these vehicles may make it stateside. The good news is, Mitsubishi is expanding their lineup. It's only a matter of popularity, sales, and demand that will tell the automaker if taking a gamble on American streets is a good idea. Would you like to see some new vehicles from Mitsubishi? Or do the Outlander PHEV and Eclipse Cross satisfy most? Let us know on University Mitsubishi social media.
Photo Source/Copyright: thetruthaboutcars.com, carbuzz.com,and jalopnik.com