MMNA Continues to Aid Nashville Nonprofit Organizations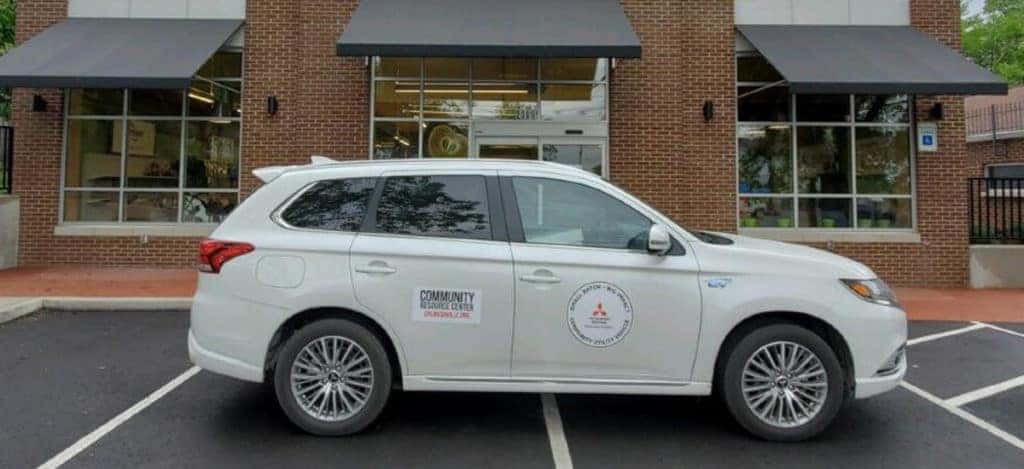 Mitsubishi Motors is one of several automobile manufacturers that have been looking for ways to give back to the community and help others during this trying time in a world of pandemic. Having started back in 2019, Mitsubishi launched its "Small Batch – Big Impact" campaign. The idea was simple: produce a "small batch", or limited number" of vehicles found in the Mitsubishi Motors North American lineup. Then, use those vehicles to "impact the community in a big way". Mitsubishi Motors has donated vehicles to charities, non-profit organizations, and has been using the Outlander PHEV to get supplies to families in need during the current disastrous state of the world. Paying special attention to one state in particular, Mitsubishi Motors and Nashville, Tennessee have been working together on more than one occasion, and with the cold winter months coming up and supplies still in need, Mitsubishi has agreed to work with the Community Resource Center (CRC) for an additional six months.
"In a year when so much seems out of our control, Mitsubishi Motors committed to doing what we can to make our Middle Tennessee community safer and stronger…The Community Resource Center has been at the heart of disaster response efforts since day one, and we are proud to continue supporting their important work with the reliability and efficiency of the Mitsubishi Outlander PHEV." – MMNA Chief Operating Officer Mark Chaffin
The CRC, short for Nashville's Community Resource Center, acts as a hub for many other non-profit organizations in Tennessee. Throughout the year, the CRC provides new household goods, bedding, kitchenware, cleaning supplies, clothing and personal hygiene items to more than 100 nonprofits in Middle Tennessee, working with at-risk children, disadvantaged seniors, domestic violence victims, refugees resettling in Middle Tennessee, the homeless, and those with mental and physical challenges. Some of these non-profits include The Store, a year-round free grocery store, St. Luke's Community House, a center serving seniors with disabilities, and Project Connect Nashville, which serves individuals stuck in the cycle of poverty. Once COVID-19 hit, the CRC had to move into a direct-service model. Since March, Mitsubishi Motors North America has offered its aid with the Outlander PHEV.
With a flexible cargo space and the ability to travel up to 22 miles on all-electric power, the Outlander PHEV is not only great for carrying equipment and passengers, but is also nice to the environment with zero carbon emissions. The Outlander PHEV has been in use by the CRC since March for help supplying items and services, including but not limited to delivery of household goods to Nashville tornado victims, pickup of COVID and tornado relief supplies such as groceries, clothing, blankets and shoes from area stores and donations from local businesses, shuttling of supplies between donation centers and CRC warehouses. In addition, with many schools back in session, Mitsubishi headquarters staff and vehicle fleet has been operating to deliver more than 6,000 plus teacher PPE kits to 135 Metro Nashville Public Schools.
The Small Batch – Big Impact program was only meant to last a year, but who really knows with the way things currently are. Want to help Mitsubishi Motors give back? Check out the Outlander PHEV at University Mitsubishi.
Photo Source/Copyright: