Mitsubishi's Range of Fuel Systems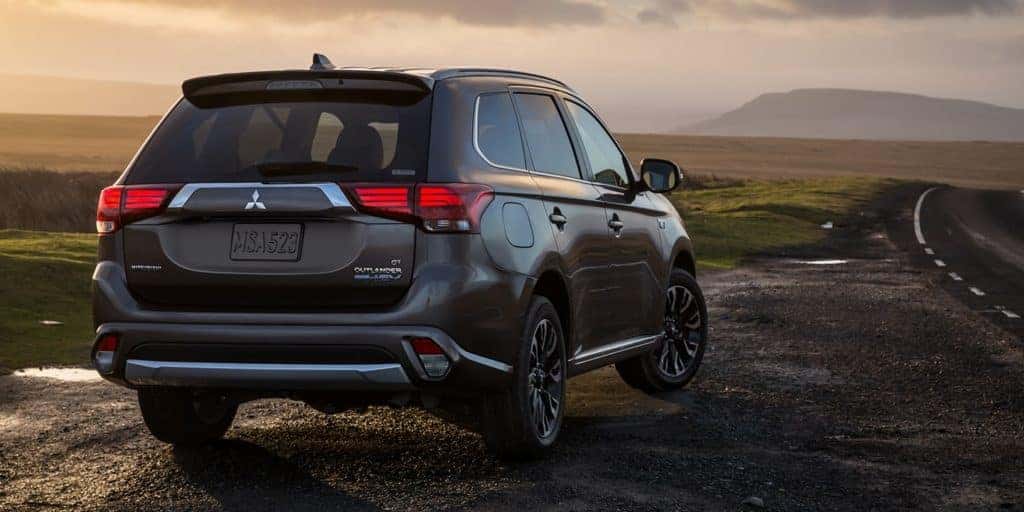 Many automakers these days are spreading their wings and flying into uncharted territory. Mostly, automakers are producing alternative fuel vehicles while the self-driving autonomous car race rages on. It may take some time for a self-driving vehicle to be legalized and mass produced for the public, but hybrid cars and other green vehicles were given the okay long ago. That ushered in a new reign for many automakers, and joining the pack is Mitsubishi Motors.
The Mitsubishi Electric branch has done a lot for the automotive company, such as developing autonomous technology for Mitsubishi. Recently, they developed a new hydrogen fuel blend that could one day be condensed into a hydrogen fuel cell. However, that's a little far off, and with the Nissan-Renault-Mitsubishi Alliance planning to release more electric and autonomous vehicles by 2022, let's take a look at what Mitsubishi Motors currently offers.
Internal Combustion Engines
Of course, Mitsubishi Motors has vehicles powered by an internal combustion engine (I.C.E.). They were the first type of fuel-powered vehicles to pop up and they won't be the last. If anything, oil industries will fight to keep I.C.E. vehicles alive for as long as possible.
The majority of Mitsubishi Motors vehicles are powered purely by gasoline. Take the 2018 Mitsubishi Outlander for instance. All trims except for the Outlander GT are powered by a 2.4-liter 4-cylinder engine optimized with MIVEC, the Mitsubishi-brand VVT system. Able to generate 166 horsepower and 162 lb-ft of torque, the fuel economy is fairly decent with 30 mpg on the highway.
If looking to trade space for fuel economy, the 2018 Mitsubishi Mirage hatchback would be a great choice. With a less powerful 78HP 1.2-liter DOHC I3 engine with MIVEC, the Mirage has a combined fuel economy of 39 mpg when the engine is paired to Mitsubishi's automatic INVECS-III continuously variable transmission. Of course, these aren't the only engines in the Mitsubishi Motors lineup.
Plug-in Hybrids
Hiding overseas for the last decade was the Mitsubishi Outlander PHEV. It's a plug-in hybrid, also known as a "Plug-in Hybrid Electric Vehicle", or "PHEV" for short. Mitsubishi Motors dragged their feet introducing the Outlander PHEV to American shores, but they finally did it at the end of 2017, and we really couldn't be more pleased. Powered by a hybrid system made up of a 117HP 2.0-liter DOHC engine with MIVEC technology and two electric motors powered by a 12.0 kWh lithium-ion battery, the vehicle can be driven on electricity alone with zero tailpipe emissions and can be charged up for as little as a few dollars.
The Mitsubishi Outlander PHEV is also on par with other plug-in hybrids. Check out our comparison of the Mitsubishi Outlander PHEV and the Kia Niro PHEV. Depending on what the consumer wants, the Outlander PHEV is definitely up there with the big boys.
Electric Vehicle
The only electric vehicle by Mitsubishi Motors thus far was the Mitsubishi i-Miev, "Miev" being an acronym for "Mitsubishi innovative Electric Vehicle". It was a five-door hatchback model that ran purely on electricity. This was also the first highway-capable electric car, so it was a huge milestone for Mitsubishi and electric vehicles everywhere. There were two powertrain options – 16 kWh lithium-ion battery pack or a 20 kWh li-ion battery pack. Depending on which the consumer chooses, they could travel between 80 and 100 miles.
Sadly, the i-Miev was pulled from North America in 2016 due to a lack of sales. The good news is, Mitsubishi is working on more hybrid SUVs and electric vehicles with the Nissan-Renault Alliance. Mitsubishi Motors still has plenty of chances to get back into the EV game.
There you have it. Mitsubishi Motors is working its way into alternative fuel vehicles, and although we've only had a small time thus far to experience each, in the coming years, the Mitsubishi Motors lineup will be much fuller and richer with alternative fuel vehicles such as hybrids, plug-in hybrids, and electric vehicles. Whether or not their autonomous technology and vehicles make it to production by 2022 is up in the air, but with that $1 billion funding campaign in tow, we think they can make it happen.
Interested in checking out Mitsubishi models like the Outlander PHEV? You can find them in our inventory.
Photo Source/Copyright: MitsubishiCars.com