Mitsubishi's New Centennial Concept – the Hyaku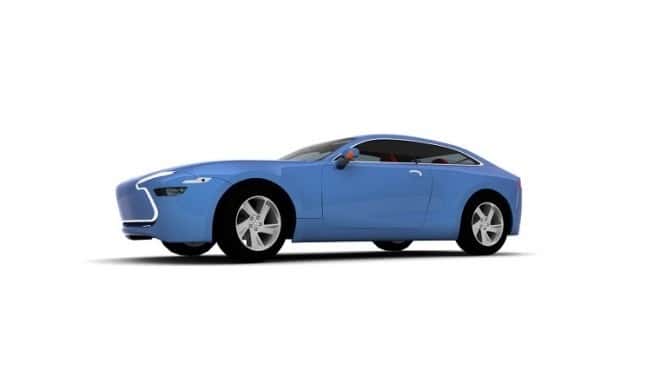 Mitsubishi Motors is proof that perseverance can overcome everything. Currently in its 100th year of automotive production, there has been a lot of good news for the brand. Mitsubishi Motors may have joined up with Nissan, but they are still competitors, and with all the new vehicles and additions Mitsubishi has coming out, they're gonna give Nissan a run for its money. Furthermore, Mitsubishi is already working on vehicles for the future, trying not to be outdone by other automakers with their hat in the proverbial ring of tomorrow's car. Are you ready for the Mitsubishi Hyaku?
Take a quick second to review some of the amazing stuff Mitsubishi has brought us in just the last few months. Mitsubishi brought back the Eclipse sports car as a crossover, the Mitsubishi Eclipse Cross. Their new 2018 Outlander Sport debuted at the New York International Auto Show, and they released a limited edition for the Mitsubishi Outlander Sport. They also let loose a Mitsubishi Lancer limited edition just after they discontinued the model. Mitsubishi is also changing its lineup for the future, with the possibility of a Mitsubishi truck, an all-electric commercial Fuso truck lineup, and they're working on new autonomous driving technology.
What's next for Mitsubishi Motors? Well, aside from West Coast Customs, the same company that modified vehicles in Pimp My Ride, taking a crack at turning the Mitsubishi Model A into a PHEV, their own designer, Gábor Farkas, drew up an interesting concept to celebrate the centennial anniversary of Mitsubishi Motors. Affectionately named "Hyaku," which translates from Japanese into "100," the aptly named vehicle is quickly becoming an icon of Mitsubishi's future. They're long from getting knocked out and are quickly catching up with other automakers already working towards alternative fuel and self-driving cars.
The Mitsubishi Hyaku concept looks very different compared to vehicles today. In place of its front-end grille, there are LED strips and chrome details highlighting Mitsubishi's well-known dynamic shield design. Said to be Mitsubishi's next all electric vehicle (EV), it would be a step-up from the i-Miev. Because the Hyaku will be an EV, it may also have two compartments for storage, the trunk and space under the hood. Moreover, although Nissan is still a competitor, the two automakers plan to share auto parts and technology, so we may see a couple of Nissan components help the Hyaku become a reality.
It's just a concept for now, but it would be nice to see Mitsubishi Motors bring such an interesting idea to life. We'll just have to wait and see.
Photo Source/Copyright:thenewswheel.com; Mitsubishi