Mitsubishi Sports Cars from the Past Special Edition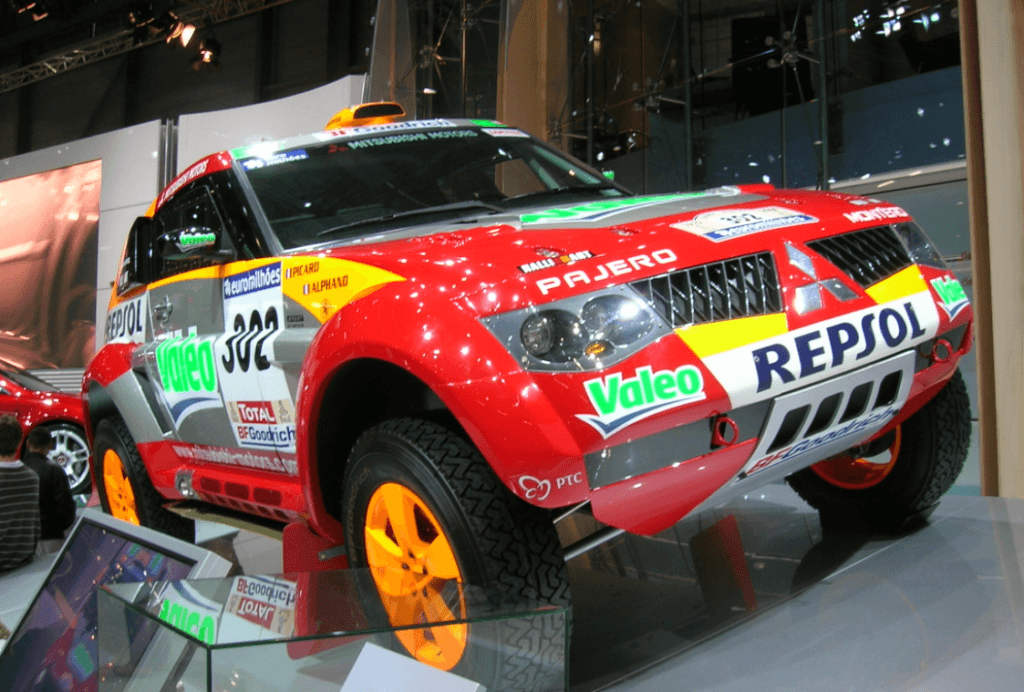 We thought we found all the Mitsubishi Sports cars we could for our "Mitsubishi Sports Cars from the Past" series, but it seems there were a few hiding in the history of the automaker. There are only three vehicles left, so we're going to call this last entry a special edition. Some of the names may be familiar, some maybe not at all, but back in the day, Mitsubishi Motors was still banging drums to the tune of high-performance rally cars in the states and overseas. Known as the Pajero Evolution, the Minica Dangan ZZ, and the Diamante, here are three sports cars we won't be seeing any time soon.
Overseas
It's always a shame when a vehicle doesn't make it past the European borders, and even worse when it's stuck in its home country of production. At one time, mini cars were all the rage – does anyone remember "Smart Car"? – and we feel like this model could have done well while it was around. In fact, the Mitsubishi Minica lasted for a total of seven generation, first released in 1962 and lasting until 2011. During its run, an interesting sports car model was introduced in 1989. Called a Kei car, like the minicar electric vehicle released by Mitsubishi and Nissan in Japan last year, the Minica Dangan ZZ was small but tough.
Under the hood was a small displacement engine with a capacity of only 549cc, but it packed a wallop thanks to its turbocharger and intercoolig system. For those fans of muscle cars, you know an intercooler makes the combustion cycle stronger with more dense, fresher air introduced into the chamber. More air equals more power. Oddly enough, the Minica Dangan ZZ only generated 64 horsepower and had a top speed of 100 mph. That might be why it only lasted four years, the shortest run for a sports car by Mitsubishi Motors.
GT Car
Today, when an automaker calls a model "GT", they're talking about high performance and only that. The term "GT" wasn't always unanimous with that description though. The first "GT" cars, also known as Grand Tourer cars were known for their performance and high speeds, but they were also designed for long-distance driving, either alone or with the family. Back then, the engine wasn't the only big deal – the interior cabin and creature comforts were just as important. Features like a CD player and a power sunroof coming standard were unheard of, and engineering that added active suspension and traction control made the Diamante one-of-a-kind. Sadly, this sports car only lasted for two generations, in production from 1990 to 2005.
Ralliart-Tuned
Remember when Mitsubishi Motors first revived Ralliart, its performance car subsidiary? There was a lot of talk about sports cars returning to the Mitsubishi lineup, but all hopes were dashed when the automaker announced that it would only be an aftermarket accessories store that owners could use to order parts and enhance their own Mitsubishi models. There went any chance of a new Lancer Evolution but Ralliart was known as the group responsible for such vehicles.
Another model to wear the Evolution nameplate was none other than the Mitsubishi Pajero. A vehicle once sold in the states, now overseas, some could call it the overseas Outlander Sport. A full-size SUV, but not as large as the original Outlander, the Pajero made a huge entrance during the 1983 Dakar Rally, a 15,000 kilometer rally race that spans over several days. Powered by a 275 horsepower 3.5-litre 24-valve DOHC V6, the Pajero Evolution was a 4×4 SUV that could tango with the big leagues. Equipped with kid plates, mud flaps, large fender flares, and multi-link double-wishbone independent suspension on the front and rear with Torsen differentials, the Pajero Evolution is one vehicle we wish we could see again. Sadly, only 2500 units were produced, and it doesn't look like Mitsubishi will be making any more sports cars sometime soon.
And with that, our "Mitsubishi Sports Cars from the Past" series comes to and end. What a fun time that was. It may be near impossible for a consumer to find any of these models available for sale today, but no matter. You can always find a new Mitsubishi model at University Mitsubishi any day of the week.
Photo Source/Copyright: Wikipedia