Mitsubishi Revives the Model A and Evo Nameplate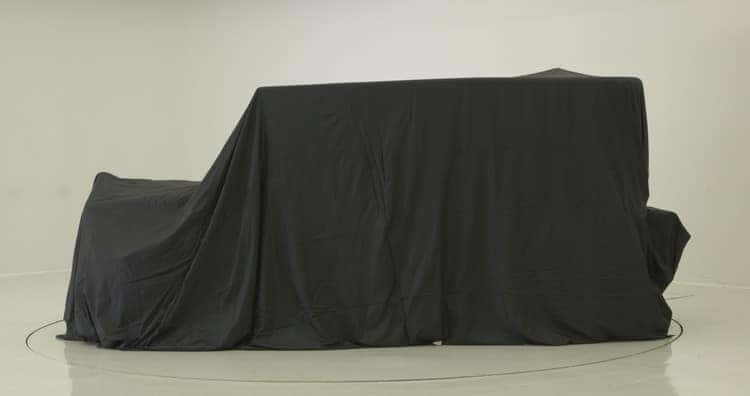 You may remember that we discussed the remodelling of the first-ever Mitsubishi Model A. To pay homage to their roots, Mitsubishi Motors decided to bring the original Mitsubishi automobile into the future with a PHEV system, and recently, the remodel was unveiled. In the name of old automobiles being given new life, another name has risen from the ashes – the Mitsubishi nameplate "Evo".
Earlier this month, Mitsubishi gave its employees at the North American headquarters a first-look at the West Coast Customs modification of the 1917 Mitsubishi Model A. The picture seen above is the only visual anyone has at the moment. One could guess that Mitsubishi is keeping the Re-Model A under wraps until its debut. After all, this new vehicle may be the last all in-house Mitsubishi has, now that they're putting investments into their deal with Nissan via global expansion.
As mentioned, the Re-Model A was built on a PHEV platform, and as discussed in the article above, the platform chosen was that of the Mitsubishi Outlander PHEV. The aesthetic look of the original Model A is said to have been kept in tact, but the drivetrain and interior have been upgraded with modern day technologies. The Mitsubishi Re-Model A has been equipped with Super All-Wheel Control, plug-in capabilities, Smartphone Display Audio, and advanced safety feature Forward Collision Mitigation. The Mitsubishi Re-Model A will make its first official debut on television, during an episode of Inside West Coast Customs. Find it on the Velocity network in November. Following this debut, the vehicle will then make its public debut at the Los Angeles Auto Show, December 1-10.
Bringing the Evo Nameplate Back
It's exactly how it sounds. Mitsubishi Motors is reviving the iconic Evo nameplate, but you won't guess on what. Instead of a sports car like the discontinued Mitsubishi Lancer Evolution, the Evo nameplate will be popping up on an electric vehicle (EV) concept set to debut later this year in Tokyo. Could this be the cross-brand EV between Nissan and Mitsubishi? Fingers crossed for the eX concept, because so far the details are exciting.
The concept is ironically called the e-Evolution and does suggest some advanced form of artificial intelligence along with an electric powertrain. Based on the look of the eX, seen below, it has a cross-style look of a SUV and a coupe. With talk of Mitsubishi going forward with electric vehicles, the eX may also be the first of many to come from the automaker. We'll get a better look at it in October during the Tokyo Motor Show.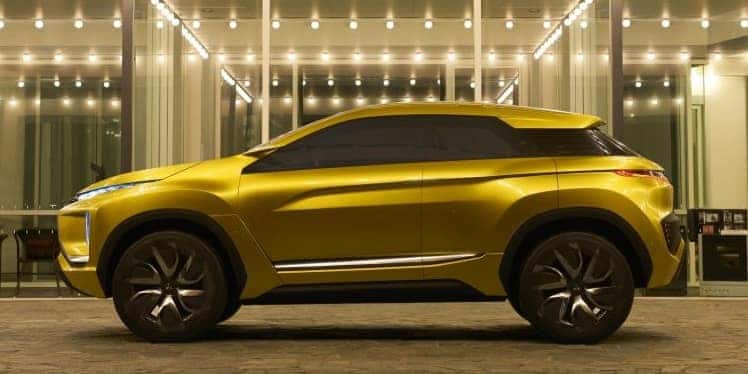 Sounds exciting. Let's discuss it on social media.
Photo Source/Copyright: Media.MitsubishiCars.com and insideevs.com