Mitsubishi Releases 2021 Outlander PHEV with New Powertrain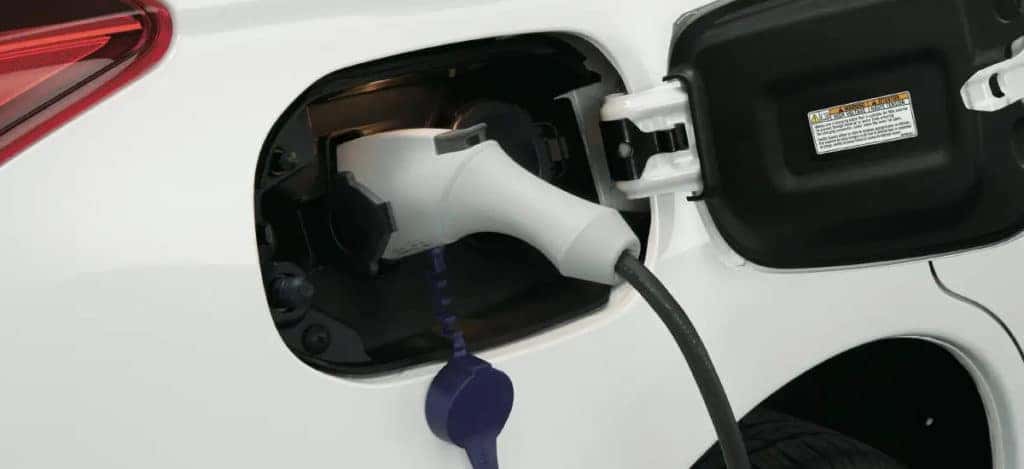 We're well into the first quarter of 2021, and many automakers have released the 2021 variations of their model lineup. One that seems to be dragging their legs a bit is none other than Mitsubishi Motors, waiting until mid-February to release the new generation of its Outlander SUV, and then a little later, we hear about the new Outlander PHEV getting its release. A little glad, the Outlander PHEV seemed to be stuck in the past model year for a bit, but it's back and better than ever. With a new powertrain and upgrades, the Outlander PHEV is becoming another contender in the alternative fuel powertrain class.
Better Engine, Better Performance
Now, the Mitsubishi Outlander PHEV still won't be winning any drag races, but the improved powertrain has increased its output, efficiency, and range. Now equipped with a 2.4 liter inline-four-cylinder engine and a higher-output rear electric motor, the new powertrain for the Outlander PHEV is a combination like all plug-in hybrids. One-part internal combustion engine, one-part large battery for the electric motor and all-electric driving.
The more powerful and efficient 2.4-liter internal combustion engine is rated to be able to generate up to 126 hp and 148 lb.-ft. of torque. Add on the more powerful 70kW unit that replaced the old 60kW rear-axle-mounted electric motor, and we have a combined output of 221 horsepower – a total of 31 more units of horsepower than the previous model. That's not the only increase for 2021, either. The main drive batter has also been replaced with a larger version, growing from 12.0 kW/h to 13.8 kW/h. With more electric power, that means more range, and the new all-electric range of the 2021 Mitsubishi Outlander PHEV is 24 miles – a two-mile increase, but it's something. Plus, now drivers can really put the pedal to the metal when driving in all-electric mode, with a top speed of 83 mph.
Better Engineering
We can't just get a new powertrain. On the programming side of things, updated software has been installed into the plug-in hybrid system for better synchronization between battery and engine responsiveness. In addition, for the cabin, improvements have been made to reduce overall noise, vibration and harshness (NVH). That's not all – new for 2021 are two new driving modes, Sport and Snow, for added control in various types of driving situations. Lastly, every 2021 Outlander PHEV comes equipped with Mitsubishi's unique Super All-Wheel Control (S-AWC) all-wheel drive system for total confidence that this thing can handle unsavory roads.
Want More?
Of course, we do. The new and enhanced efficiency, economy and performance leads up to a combined 74 MPGe and 26 MPG. Fuel efficiency is always better with a hybrid or plug-in, and so is the money it can save consumers. Aside from being able to charge up the battery for practically pocket change, consumers who purchase a new 2021 Mitsubishi Outlander PHEV will be eligible for $6,587 in federal tax credits. A huge increase and incentive from the $750 of yesteryear. In addition, the 2021 Outlander PHEV may be eligible for additional increased clean-vehicle incentives for more savings.
With only three trim levels, SEL, Limited Edition (LE) and GT, all standard with S-AWC all-wheel drive, the starting MSRP is just $36,295 (plus destination fee). When calculating that, remember to dock off the $6.5k for in federal tax credits, and we're looking at a plug-in hybrid SUV starting just under $30k. Now that's what we call an affordable alternative fuel system. Looking for your 2021 Mitsubishi Outlander PHEV? Come to University Mitsubishi today.
Photo Source/Copyright: Mitsubishi Motors