Mitsubishi Outlander Top Safety Pick+ and Why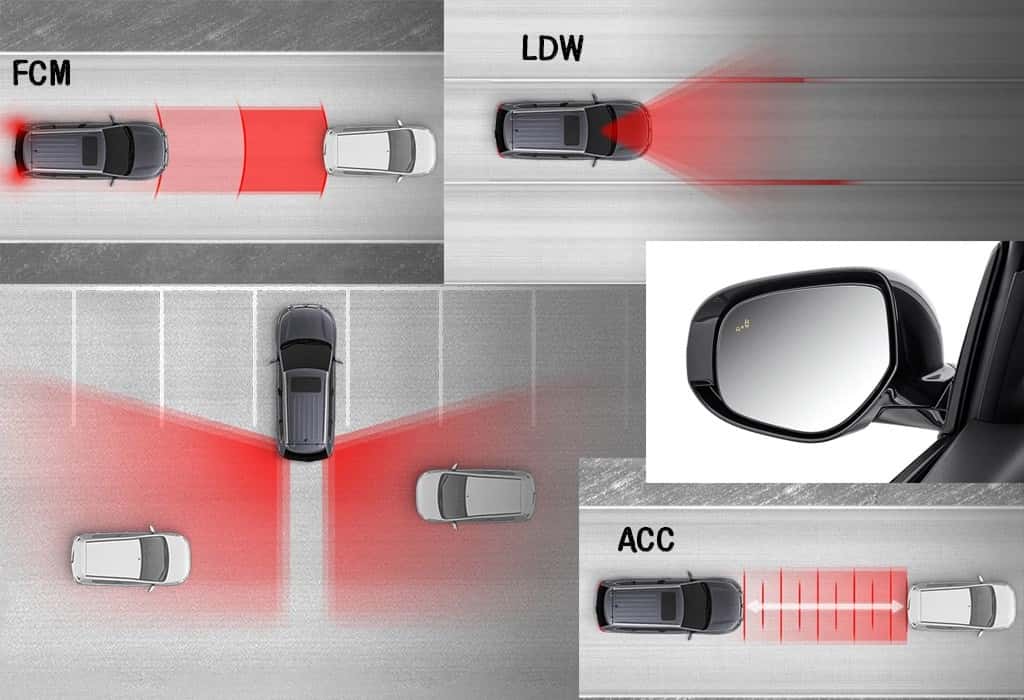 Since its struggle in 2016, Mitsubishi Motors has come far, and this week we wanted to highlight all the good news there is to discuss. Last year, the Mitsubishi Outlander received a Top Safety Pick+ from the Insurance Institute for Highway Safety (IIHS). That's because Mitsubishi Motors put several advanced safety features in the Outlander that make driving a little safer and easier. We're hoping to see the same features and more on future models.
The Safety Features
There are four advanced safety features found in the Mitsubishi Outlander for the 2017 model-year.
Adaptive cruise control (ACC) is a nice one that may go unnoticed to many drivers not used to their car slowing itself down. When most of us activate the cruise control on a vehicle, we can set it to drive at a certain speed – but that's it. Autopilot is a little ways off for now, and unless we're on an empty highway, those of us that use cruise control don't ease up all that much off the brakes. With adaptive cruise control, the Mitsubishi Outlander slows down if approaching a car from the rear too quickly. If slowing down isn't enough, forward collision mitigation comes into play.
Forward collision mitigation (FCM) has one keyword in it – mitigation. To mitigate something is to make it less severe. The forward collision mitigation safety feature isn't there to take the responsibility off of the driver to avoid an incident. It does however try to avoid an incident if the driver does not respond to an oncoming collision by applying the brakes to slow the vehicle down. Afterwards, it's up to the driver to take the wheel.
Another fancy feature that most Floridians should have installed in their vehicle as a requirement should be lane departure warning (LDW). Whenever a car leaves its lane without putting the signal light on, this safety feature will buzz and blare an annoying sound until the driver realigns the vehicle. However, there are many stubborn drivers out there, many of which like to play the game of keeping someone from entering their lane. Well, they may be a little nicer if their vehicle also had lane change assist.
The last advanced safety feature available on the Mitsubishi Outlander is blind spot warning with rear cross traffic alert and lane change assist. This is an all-in-one package deal. Not only will it alert the driver if a car is approaching from their blind spot, usually with a flashing light on the exterior mirror, but will also emit a beep if backing up while another vehicle is approaching (great for crowded and busy parking lots), and if some #*@! is merging into a lane without putting on their turn signal, lane change assist will actually put up a struggle and attempt to stop the #*@! driver from merging.
That last feature is pretty nifty. All of the above features are only available on the SEL and GT trims when opting in for the Touring Package, except for the last feature mentioned. It comes standard on the GT. Interested in getting your own Mitsubishi Outlander with these advanced features? You can check our inventory to find yours.
Photo Source/Copyright: MitsubishiCars.com