Mitsubishi Outlander: Seating, Safety, Storage and Style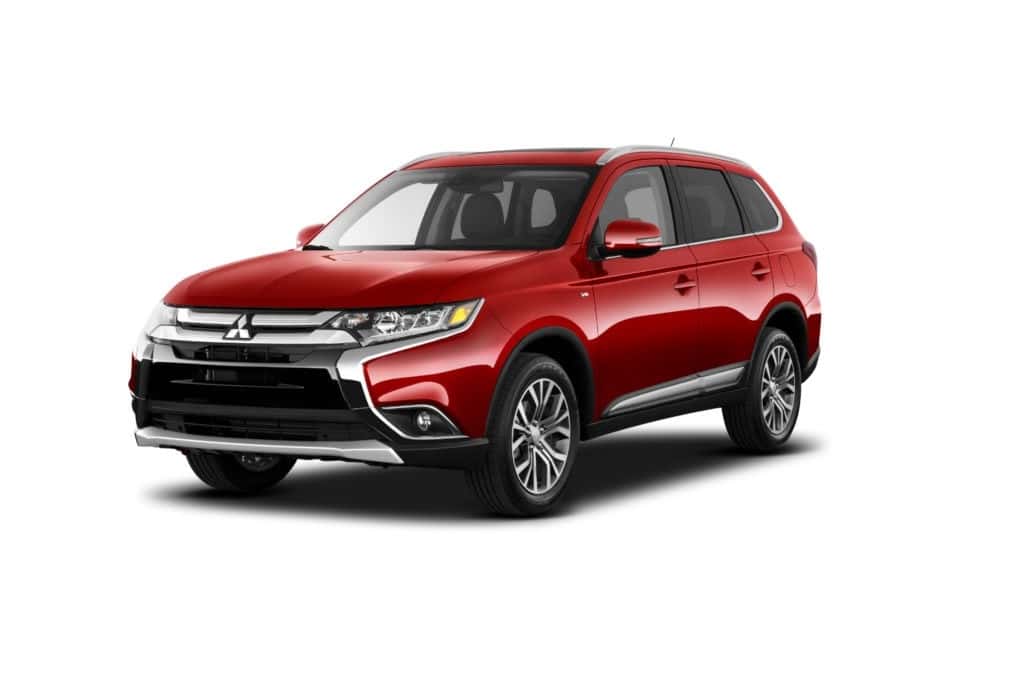 Power. Technology. These are the two factors people and car manufacturers like to talk about the most when it comes to the new lineup. How big is the engine, what's the horsepower? Check out this sound system, premium speakers by [insert big shot name here]. Whatever happened to the basics? The necessities? There are other factors that come into play.
Although drivers are becoming more and more interested in connectivity and technology, cool gadgets don't make up for these four factors: safety, seating, cargo space and style. Let's take a look at the Mitsubishi Outlander for example. It still has a lot going for on top of the gadgets and gizmos it comes with. We already talked about the Mitsubishi Outlander and the power its packing in a previous story, along with its other variations. So let's take a look at the other reasons that make it a good buy in this story.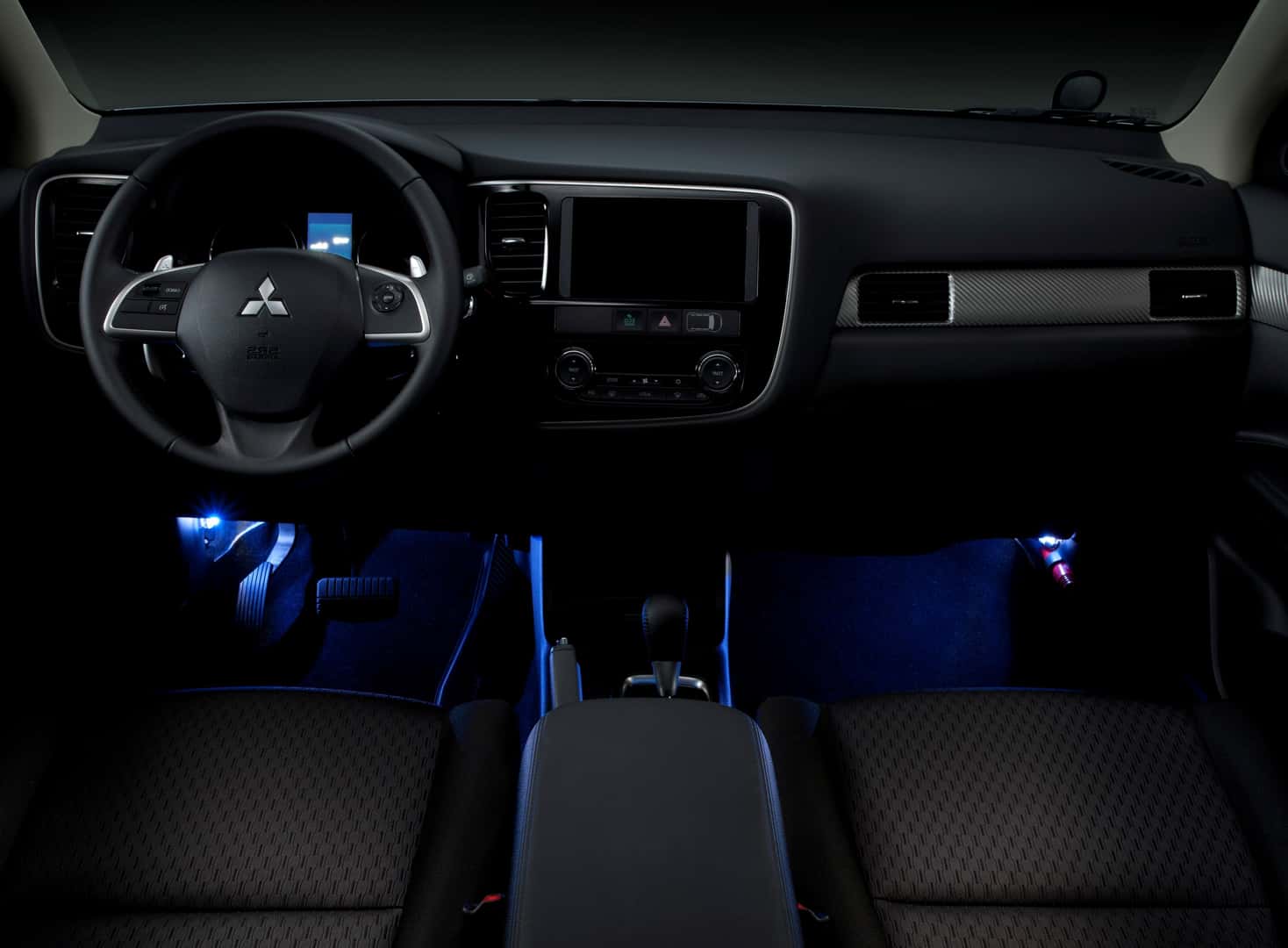 Seating and Style
To start things off, the Mitsubishi Outlander can seat up to seven people comfortably, always a great factor to consider when shopping for a family car. Depending on the trim, drivers will either be greeted by seating covered with fabric or leather. The more high-end trims have heated seating, which is a nice touch, even in Florida during winter.
For the driver, luxury is at hand in all trims – literally. Both, the steering wheel and shift knob come wrapped in leather as a standard, along with a gloss black shifter panel. Fancy. Again, depending on the trim, the interior may have gloss black-line accent panels or silver painted accent panels. These are purely for aesthetic appeal and won't change the functionality, which is what really matters. Going by these features, the Mitsubishi Outlander isn't aiming for a sporty look, but more so a comfortable and luxurious feel, which is just lovely.
As another standard, the driver's seat is always at least 6-way adjustable, if not more, and the passenger seat is 4-way adjustable. All of the seats are ergonomically designed. The second row rear seats are 60/40 split fold-downs, and the third row is a 50/50 flat fold-down. This is all very helpful when it comes to cargo space.
Cargo Space and Storage
All Mitsubishi Outlander trims have the same amount of storage space. It depends on the seating arrangement and of course the equipment a driver is hauling. Regardless, the amount of space can be derived from a widely adopted methodology from the Society of Automotive Engineers (SAE). The SAE method of measurement is basically the standard auto manufacturers should follow when designing their interiors for space and cargo.
In each row, there is an estimate of how much cargo space is roughly available. Some people like to test this with golf clubs and live caddies, but we wouldn't recommend it. Not incredibly practical. The following measurements are based on the space between the rows of seats.
Behind the front seats, there is about 63.3 cubic feet of space available. Behind the second row, there is about half that, with 34.2 cubic feet of space. Lastly, behind the third row, there is only 10.3 cubic feet. However, this is all based on the notion that all of the seats are up. If we were to fold down the third row, that number shoots up to 44.5 cubic feet, and if all rear seat rows are folded, then we have over 100 cubic feet of storage space (107.8 cu ft). It all depends on the set up.
Safety
When thinking about safety, drivers commonly wonder about the airbags and forms of stability control. These kinds of safety features are definitely good to consider – Mitsubishi Outlander models come with seven airbags, including a driver's knee airbag, and active stability control to avoid losing traction, skidding, etc. Mitsubishi however also has advanced safety technology to ensure its drivers and passengers are protected.
A couple of systems are integrated into the Mitsubishi Outlander: lane departure warning, a system that alerts drivers if the vehicle is leaving the lane (and the turn signals are off); adaptive cruise control, a system much like cruise control but will slow the car down if speed limit changes or the vehicle in front is approaching quickly to main a safe driving speed; and forward collision mitigation, a radar based system that also detects the distance of vehicles ahead and how quickly it is approaching, alerts the driver to avoid a potential accident, and even goes as far as automatically applying brake pressure, if necessary.
On top of all this, the Mitsubishi Outlander is built with Mitsubishi's signature Reinforced Impact Safety Evolution (RISE) body construction. RISE body construction absorbs more energy from collisions than standard auto body construction. This offers greater passenger protection in the front, side, and rear. It also tries to keep the cabin integrity intact. Better to have the car crumple than crunch.
It's not all about power and connectivity, although those are two factors that make vehicles stand out. Sometimes, it comes down to the practical things that make cars like the Mitsubishi Outlander a smart choice.
Photo Source/Copyright: Mitsubishi Ad Planner