Mitsubishi Motors – What We Know Going into the 2018 Geneva Motor Show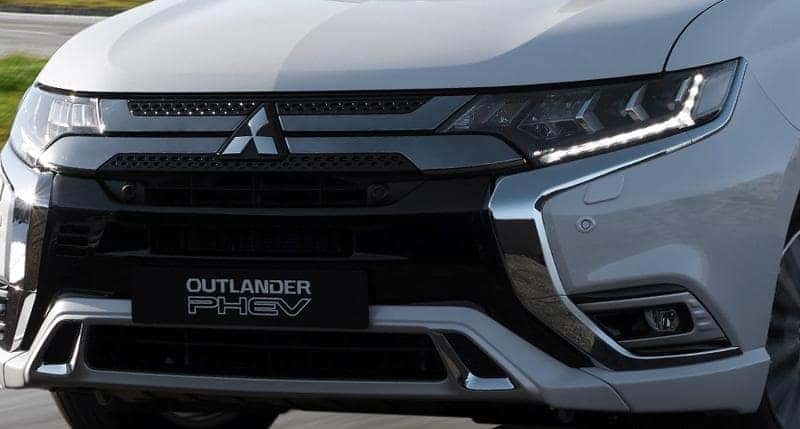 With the 2018 Geneva Motor Show taking place between March 8 and March 18, many automakers are already teasing some of the concepts and features that will show up. One automaker we're looking forward to hearing from is Mitsubishi Motors. Last year, 2017, Mitsubishi debuted the 2018 Mitsubishi Eclipse Cross at the Geneva Motor Show, and recently, the 2018 Mitsubishi Outlander PHEV was officially added to the Mitsubishi Motors North America lineup. When the Mitsubishi Eclipse Cross was finally released, most recently, we got a more in-depth look at the technology in the Eclipse Cross. Turns out the new infotainment system by Mitsubishi, Mitsubishi Connect, is in the Eclipse Cross, and Mitsubishi Motors will be giving us all a little demonstration of the features at the 2018 Geneva Motor Show before the Eclipse Cross hits the streets.
Mitsubishi Connect
We've talked about Mitsubishi Connect before. It's supposed to be an artificially intelligent (AI) system and was once said to be featured on the old Mitsubishi eX concept. That concept may have fallen to the wayside with concepts like the Mitsubishi e-Evolution and Emirai4 showing up at the 2017 Tokyo Motor Show and again during the 2018 Consumer Electronics Show. Both models are said to be electric, autonomous, and feature AI systems to not only coach the driver in various road conditions but also perform automated tasks if they so desire, and not just taking over the wheel.
At the 2018 Geneva Motor Show, we're not sure if we'll see the full extent of the Mitsubishi Connect's capabilities as seen in the video in the eX concept article linked above. However, according to Automotive World, Mitsubishi Motors Corporation (MMC) will be demonstrating two apps from Mitsubishi Connect. Given their nature, it would seem these apps may pop up on future vehicles, but in case they do show up in the Eclipse Cross too, let's take a look at what we may see.
The first demonstration will be the beta version of an EV Charging Station Finder app. Being that the Eclipse Cross is not an electric vehicle, we see this app having more use with future Mitsubishi models. As it says in the name, this app will use the latest information available to help the driver search for charging stations in the vicinity of their car or a designed area. Like other apps, this Mitsubishi Connect app can also check whether charging pumps at the station are available or occupied, the type of connector plug they use, opening hours, etc. Whether this app is available through the infotainment touchscreen is unclear, but the app will allow the user to connect their smartphone to MMC's Smartphone Display Audio (SDA) system to make use of the app and the destination of the charging station via Google Maps.
Nothing really new for those of us aware of PlugShare and other apps/websites. The next app to be displayed is the Drive Scoring app, also in its beta version. This app sounds a lot more like the AI systems in the Mitsubishi e-Evolution and Emirai4. Perhaps that's why it's also in the beta stage – testing how often drivers use it or even want it in their car. How many of us out there hate the warning chime when we're nearing the edge of our lane? Yeah, it's annoying, so we're not sure if this app will be any better.
Regardless, the Drive Scoring app will be demonstrated as well as the 2018 Geneva Auto Show. By connecting the car to one's smartphone via a USB cable, the Drive Scoring app monitors the drivers behavior based on about 30 items of data, including GPS, distance driven, use of accelerator and brakes and driving time. Based on the data collected by the app, individual's driving behavior is analyzed with map information and data on weather conditions to provide driving behavior tips for safer driving. So yeah, it sounds like the current AI driving system in development.
Mitsubishi Outlander PHEV Updates
Also said to be showing up at the 2018 Geneva Motor Show is the Mitsubishi Outlander PHEV. Apparently, a lot of potential updates may be coming out in the near future. Maybe due to Mitsubishi's alliance with Nissan-Renault, they'll be able to get some shared tech. Word is that the Outlander PHEV should get a larger battery capacity, some 15-percent increase, along with a 10-percent increase in output. Both could greatly improve its already impressive driving range of 310 miles.
Two new driving modes are also said to show up, Sport and Snow. Along with these improvements, some new design aesthetics will be added. These include a more prominent front grille, a large rear spoiler, and a new set of 18-inch alloy wheels. For the interior, Mitsubishi will be going premium with the addition of quilted leather, hip-hugging seats, a new instrument panel, and a revised switchgear.
We'll know more as the 2018 Geneva Motor Show kicks off. Lasting about two weeks, we're sure there will be plenty of more information to be released. Follow us on University Mitsubishi social media to keep up.
Photo Source/Copyright: TopSpeed.com