Mitsubishi Motors Triton Pickup Truck Still Going Strong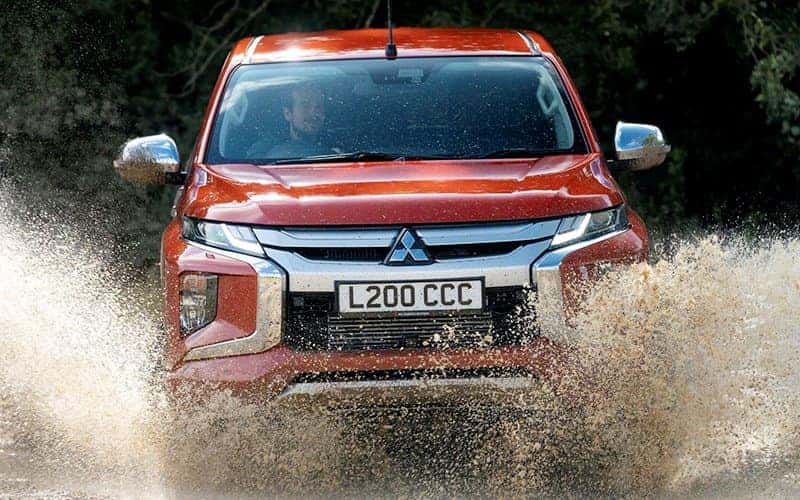 Yes, we've discussed the Mitsubishi Triton pickup truck before. It's still unclear why Mitsubishi Motors is keeping the truck in market overseas, it has a lot going for it. Lately, the automaker has been expanding its lineup with multiple concepts, such as the Engelberg Tourer SUV at the 2019 Geneva International Motor Show and later with the Mi-TECH at the 2019 Tokyo Motor Show. The automaker's involvement with the Renault-Nissan-Mitsubishi Alliance is starting to pay off with new plans, a new EV platform from Nissan, and a Mitsubishi-branded van from Renault. With all that expansion, overflow is bound to happen. If the Triton washes ashore, here's another look at what the Mitsubishi Triton truck has going for it.
A Segment with Little Competition
Pickup trucks may still have a war going on between automakers, but the major focus is on large trucks. How much can they tow? How much torque do they generate? Power is the name of the game. Then a certain automaker known for off-road SUVs debuted a mid-size pickup truck, and the automarket was shook. The Mitsubishi Triton is classified as a compact pickup truck. What better way to introduce a truck than provide an option for a segment that's a little thin?
Sales Are Strong
Although Mitsubishi Motors North America has a stronghold on SUVs, overseas, the Mitsubishi Triton has continued to sell. In some markets, the Triton made up as much as 70-percent of overall sales, making it the leading product in the Mitsubishi lineup. Some of these sales can be attested to its stylish appeal, outfitted with 18-inch alloy wheels, a new "Dynamic Shield", chrome, and large fog lights. Its abundance of safety features also helps.
Safety and a Huge Warranty
The Mitsubishi Triton midsize pickup truck offers many advanced safety features on its high-tier trim, the GLS Premium. Included in this trim is Forward Collision Mitigation system with pedestrian detection, Lane Departure Warning, Blind Spot Warning, Lane Change Assist, Rear Cross-Traffic Alert, Emergency Brake System, Trailer Stability Assist, Ultrasonic Misacceleration Mitigation System, and a Brake Override System. Let's not also forget that Mitsubishi has one of the leading auto warranty plans in the industry, offering a limited basic warranty for 5-years or 60,000 miles (whichever comes first), a powertrain warranty that lasts 10 years/100,000 miles, and a 7-year/100,000-mile anti-corrosion warranty. Roadside assistance for five years (unlimited number of miles) is also offered by Mitsubishi Motors. With how much use trucks get, consumers can keep theirs going strong for years to come.
There is a Call for the Truck
"… 'Are we ever getting one?' …[that's the] first question out of every dealer's mouth whenever I have a meeting" – Mitsubishi Motors North America CEO Fred Diaz told Fox News Autos during an interview.
Now, that was back in 2018, when the new 2019 Mitsubishi Triton first came out. We'd just like to remind everyone that the consumer base is asking for a truck from Mitsubishi Motors, this isn't just some maybe, hopefully, it'll do well. People want a Mitsubishi truck, so why not bring it to America already? As the lineup continues to expand, we're going to be on the lookout for that pickup truck. Follow along with us on University Mitsubishi social media, or check out some of the SUVs Mitsubishi Motors North America provides.
Photo Source/Copyright: freemalaysiatoday.com