Mitsubishi Motors Improves Its Sales and Its Lineup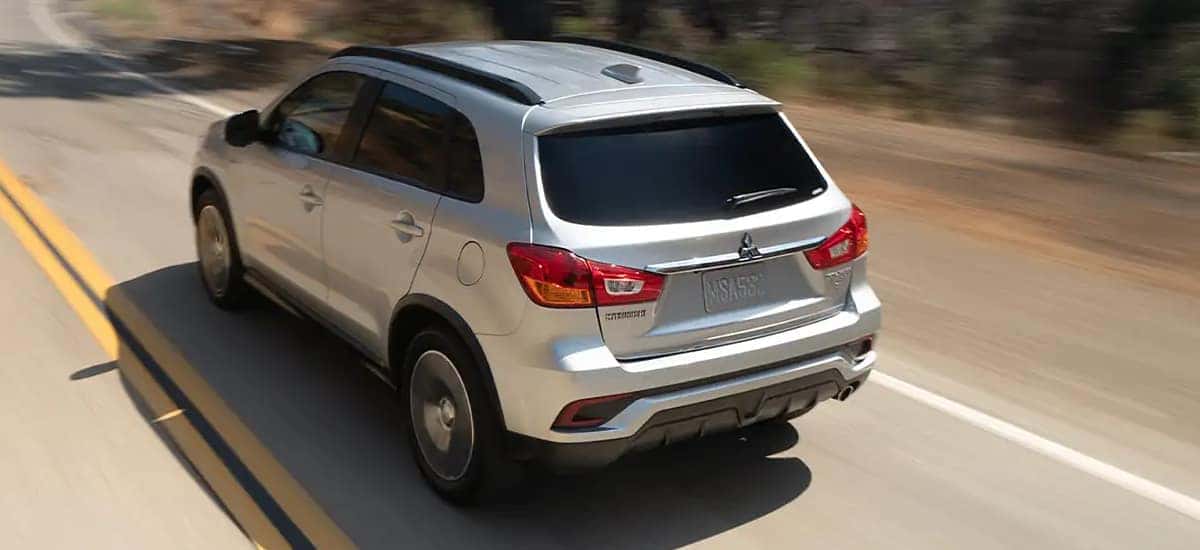 Mitsubishi Motors has made a lot of changes to its lineup over the last several years, primarily in the North American Market with the introduction of the Outlander PHEV to American shores, the addition of the Mitsubishi Eclipse Cross, and most recently, the Engelberg Tourer. With their new additions bringing all sorts of tech and glamour, the automaker realized the rest of their lineup could use some sprucing up. The Outlander SUV has always been the flagship of Mitsubishi Motors, and their recent sales speak the truth. Still, they aren't one to keep all the goods to just one model.
Best Sales Since 2004
Best sales since 2004? That's quite the claim for an automaker, but according to J.D. Power, Mitsubishi Motors North America has been the fastest-growing Asian brand in the U.S. for the last two years. That claim shows with the March 2019 sales, with a 36.9-percent increase in sales from March 2018. Additionally, the year-to-date YTD for 2019 is already 17.6-percent over the same period in 2018, making 2019 the best first quarter in over a decade.
Icon Mitsubishi Outlander had its best sales month with 7923 units sold, a personal best since 2002. Coming in second is none other than the Mitsubishi Outlander Sport, with 5309 units sold. In total, the 17.6-percent increase resulted in 42,067 vehicle units sold from January 2019 to March 2019. If this keeps up, the automaker will pass 150,000 units easily. With new vehicles being added to the lineup, these numbers might change. With the Outlander Sport only surpassing its 2018 sales by 12-percent, it's time for an upgrade.
Upgrading Safety in the Outlander Sport
Aside from technology and focusing on the future with hybrid and autonomous technology, Mitsubishi Motors is also focused on safety. Recent news from the automaker tells us that the Mitsubishi Motors Outlander Sport, a five-passenger compact crossover utility vehicle, will be getting some high-tech safety updates for 2019. It's about time.
Advanced safety features tend to be automatic, and although they don't replace the need for the driver to pay attention, many of them can help prevent an auto accident. The following safety features are being added to the already standard features. Blind Spot Warning, Rear Cross Traffic Alert, Lane Change Assist, Forward Collision Mitigation, Lane Departure Warning, and Automatic High Beams have all been made available on select trims.
For those not in the know:
–        Blind Spot Warning (BSW) typically comes in the form of a blinking light, and sometimes a chime, when a vehicle is driving in the driver's blindspot, to help avoid merging lanes at the wrong time.
–        Rear Cross Traffic Alert (RCTA) is like BSW, but for the vehicle's rear when backing up. Like when getting out a parking space, RCTA will warn the driver if vehicles are approaching from either side.
–        Lane Change Assist (LCA) and Lane Departure Warning (LDW) are more so along the lines of warning systems. To help influence safer driving, LDW alerts the driver with chimes and sometimes a visual if the vehicle is leaving its lane without a turn signal. LCA works with LDW and BSW to help the driver safely merge safely, engaged by the turn signal.
–        Forward Collision Mitigation is very helpful for those split-second changes in traffic that can lead to an auto accident. A chime will alert the driver if their vehicle is approaching another ahead too quickly, giving them time to react and bring the vehicle to a stop.
–        Automatic High Beams dim automatically when approaching another car driving in the opposite direction for a little common courtesy. They turn back up when the coast is clear.
Mitsubishi Motors is all about safety, down to their Reinforced Impact Safety Evolution (RISE) construction design for each Mitsubishi vehicle. Interested in checking out the Mitsubishi Outlander or Mitsubishi Outlander Sport? Find yours at University Mitsubishi.
Photo Source/Copyright: Mitsubishi