Mitsubishi Motors Earns More EV Credit as the 2023 RJC Car of the Year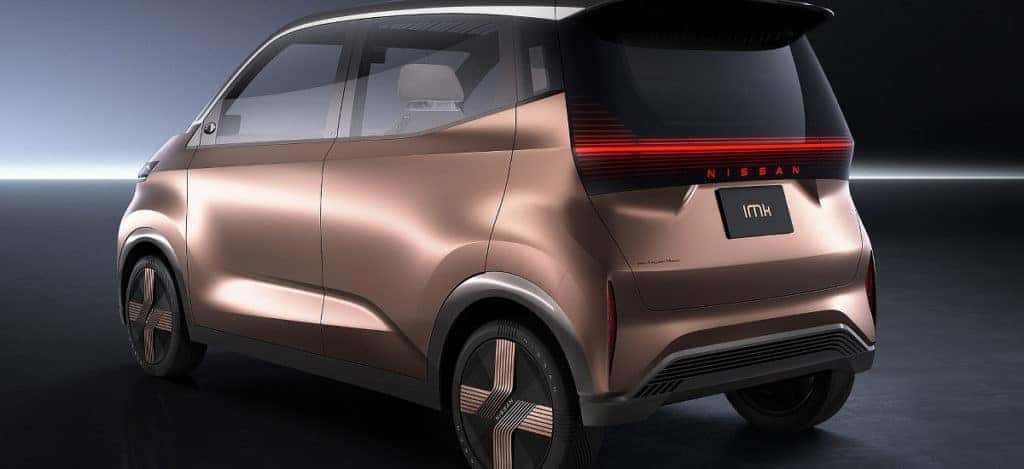 Mitsubishi Motors may be working towards a new icon to be the face of the company with the Eclipse Cross PHEV, but a plug-in hybrid electric vehicle is only half the battle. Set to launch the next new model lineup for the Renault-Nissan-Mitsubishi-Alliance, the automaker is sharing resources with Nissan to design EV platforms for a mini EV car overseas. We talked about this mini Mitsubishi EVs cars, called kei cars, when they first started popping up in March, 2021. A growing series of models, the most recent all-new eK X EV (pronounced "eK 'cross' EV") won an award during an automotive conference in Japan. Known as Automotive Researchers' and Journalists' Conference of Japan (RJC), the all-electric kei-car won the RJC Car of the Year for 2023.
"With a body size that is suited to the traffic conditions in Japan while conforming to Japanese kei-car standards, the eK X EV achieves a high level of perfection as a practical electric vehicle (EV), providing ample driving range for daily use, smooth acceleration and crisp handling, high-quality interior and exterior, and the latest safety features. Also offered at an affordable price for a wide range of users, the eK X EV provides momentum to the promotion of EVs." – RJC selection committee
Although we haven't seen many electric vehicles (EVs) from Mitsubishi Motors in recent years, this kei car series is becoming a big thing overseas. Having expanded the model with eK X, a height-wagon kei-car; and eK X space, a super height-wagon kei-car, consumers can have more uses for a compact ride to get around town. Small, the model has a driving range of about 111 miles on a single charge. It may not be large by today's EV standards, but the recent release of the 2023 Nissan Leaf has an EPA range of up to 150 miles when powered by its smaller battery pack. With the two automakers sharing resources, the kei cars may share the same output range with other models in the future lineup.
Speaking of the future lineup, aside from these small kei cars, EV cabins have started to become more spacious and connected to consumers' digital lives. According to recent reports, the Renault-Nissan-Mitsubishi Alliance is expanding EV production, and currently discussing the possibility of splitting the Alliance into two factions, gasoline and EV. Several new platforms have already been announced, with as much as a 250-mile all-electric range (AER). With a target goal of 15 new models by 2030, the next jump in car technology has a date no later than 2025 – software defined vehicles. Run by a Google Operating System, consumers can bring their digital world on the road with an intuitive "smart car", the next step many automakers are aiming for.
Whether this new technology will first show up only overseas or globally is yet to be reported, but we may want to keep an eye on EV models coming from the automaker in the next few years. We first still need to see how well the upcoming Mitsubishi Eclipse Cross PHEV will fare in the American market. Keep up with all news for Mitsubishi Motors when you follow us on University Mitsubishi social media.
Photo Source/Copyright: Carscoops/Mitsubishi Motors