Mitsubishi Motors Breaking 2016 Sales Records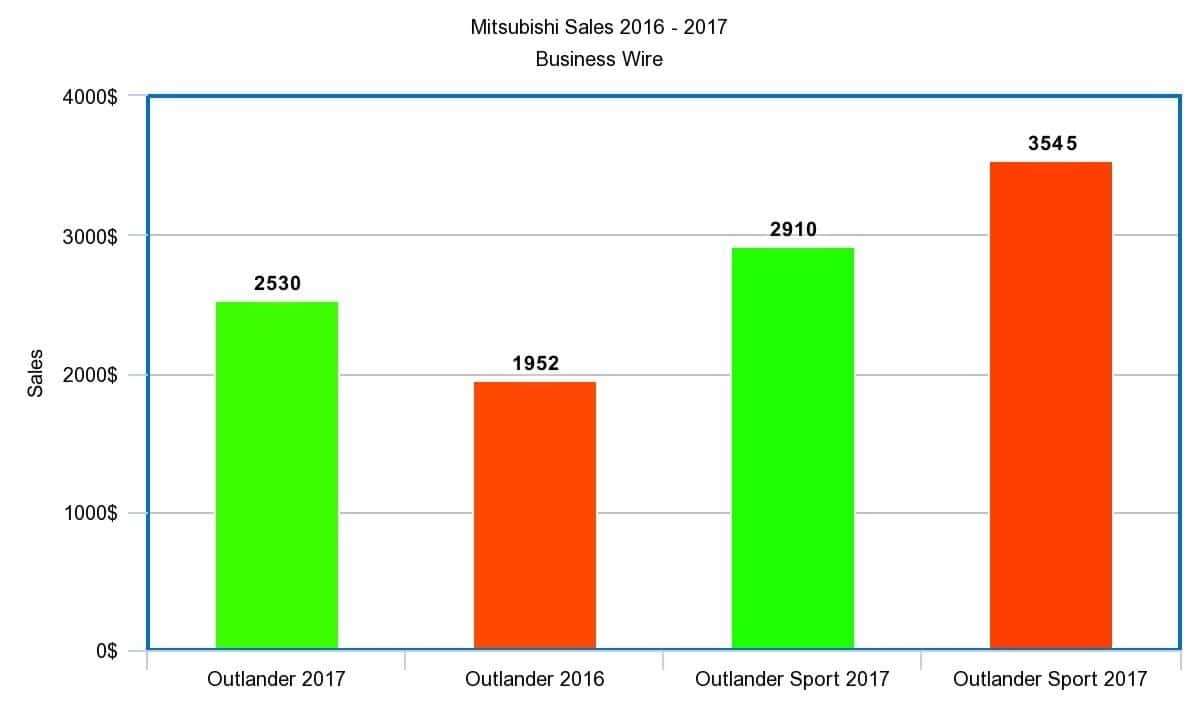 This year has been an exciting year for Mitsubishi Motors. Just when the automotive industry was beating them down, they came back with a vengeance. There has been a lot of good news, from limited editions to new models, and now even their sales are beating their own records. Although shifting towards SUVs and crossovers, like their new 2018 Mitsubishi Eclipse Cross, some of their sedans like the hatchback Mitsubishi Mirage are still kicking it.
Auto sales fluctuate, and normally talking about the month-to-month isn't very newsworthy, but last month's sales (July 2017) definitely changed the tune for Mitsubishi Motors. Their total sales from July 2017 compared to July 2016 are up by 1.7 percent. Out of their current models, the Mitsubishi Outlander had the greatest growth, a whopping 29.6 percent increase. The Mitsubishi Mirage had its own burst in sales, 21.9 percent over last July.
Mitsubishi Motors may want to wait on cutting down their small car lineup with numbers like that. After all, many consumers like hatchbacks since they combine the best of both worlds, much like crossovers did for the industry. All-in-all though, even if Mitsubishi does keep its focus on the larger cars, they won't be doing any damage.
This year, both the Outlander and Outlander Sport are being touted in advertisements that highlight their strengths, and the word seems to be spreading. The Mitsubishi Outlander Sport is actually another great vehicle that tends to outsell the regular Outlander; this year is no different, but the surge of sales for the Outlander is the real surprise. When looking at the numbers for both models between 2016 and 2017 to date, the Outlander may double its previous sales of 15,428 units, already at 20,530 units. The Outlander Sport is coming in at 17,976 units to date in opposition to its 2016 sales of 20,376 units.
For a company that had some problems in 2016, Mitsubishi Motors is showing the automotive world that it's bowed but not beaten. Plus, we have a couple of vehicles to look forward to, including the Eclipse Cross and hybrids SUVs. You can check out what Mitsubishi has to offer now in our inventory.
Photo Source/Copyright: meta-chart.com