Mitsubishi Motors Awarded as HIVE 50 Innovator for Dendo Drive House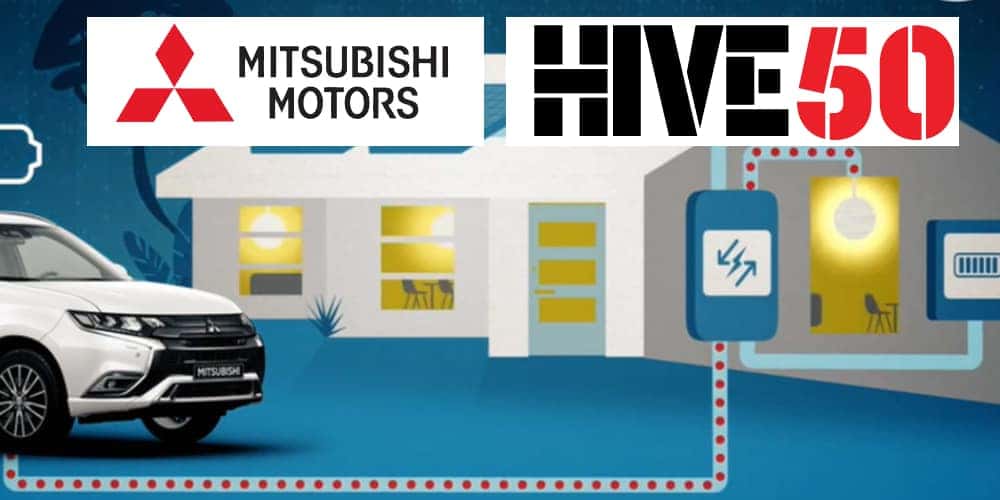 Winter months are some of the best times of the year. Cooler weather, holiday seasons, and all around lots of joy. December is especially a wonderful month for automakers. It seems like very week is another chance for one of them to win an award or some high honors. Just before December, Mitsubishi was named by Green Car Journals for their Outlander PHEV as the Family Green Car of the Year. During the first week of December, the fourth-annual HIVE conference, held by Hanley Wood Magazine, took place in Austin, Texas from December 4-5. During the conference, Mitsubishi Motors and its innovative DENDO DRIVE HOUSE bi-directional charger home energy system was recognized as a HIVE 50 Innovator.
Dendo Drive House
For those that don't remember or haven't heard of the Dendo Drive House, or DDH, it's a new vision for eco-friendly homes that Mitsubishi Motors unveiled during the 2019 Geneva International Motor Show. Based on am earlier experiment to create neutral energy, Mitsubishi Motors designed a house powered entirely by a large battery. This large battery gets electric energy converted from solar energy collected by solar panels all around the home. Not only does this type of home help save money by generating its own electricity, but it can also provide power in emergency situations such as during a blackout. Without needing to plug into the city power grid, the home storage battery has enough energy to power all kinds of appliances throughout the night.
It's a very unique all-in-one package that can also help homeowners reducing their carbon footprint and helping the environment by making more use of natural energy sources. Plus, a bi-directional charger is installed into the home battery and through the garage so that homeowners could also use the home battery to charge a battery electric vehicle (EV) or a plug-in hybrid electric vehicle (PHEV), like the Mitsubishi Outlander PHEV for instance.
Bi-Directional Charger and HIVE
Hanley Wood is one of many companies that provide information, media, and marketing needs to various industries seeking business intelligence and data-driven insights. At the HIVE conference, 50 examples of people, processes, products, and platforms are selected for their future functionality and design. The prestigious selection is put into what is now called the "Hive 50" award list.
The 2019 Hive 50 award list recognizes people, products, and processes that are taking the first steps to inspiring creativity, improve performance, and explore better ways to build. With the DDH by Mitsubishi Motors building a better future (no pun intended), the HIVE 50 Innovator award honors companies that emphasize strength, functionality, and beauty within the building and construction industries. Hanley Wood sees Mitsubishi Motors as one of these companies with their bi-directional charger technology implemented into the DDH.
Although not yet available in the U.S., the home is already available for purchase overseas at select Mitsubishi Motors dealerships in Japan. The automaker does have plans to start offering the package in select markets around the world in the coming months. This package will include the sale, installation, and maintenance of the system and its various components. Interested to learn more?
Follow us on University Mitsubishi social media to find out when the DDH will be available in the states.
Photo Source/Copyright: Mitsubishi and Hive 50